63 Belaire dwellings
Private development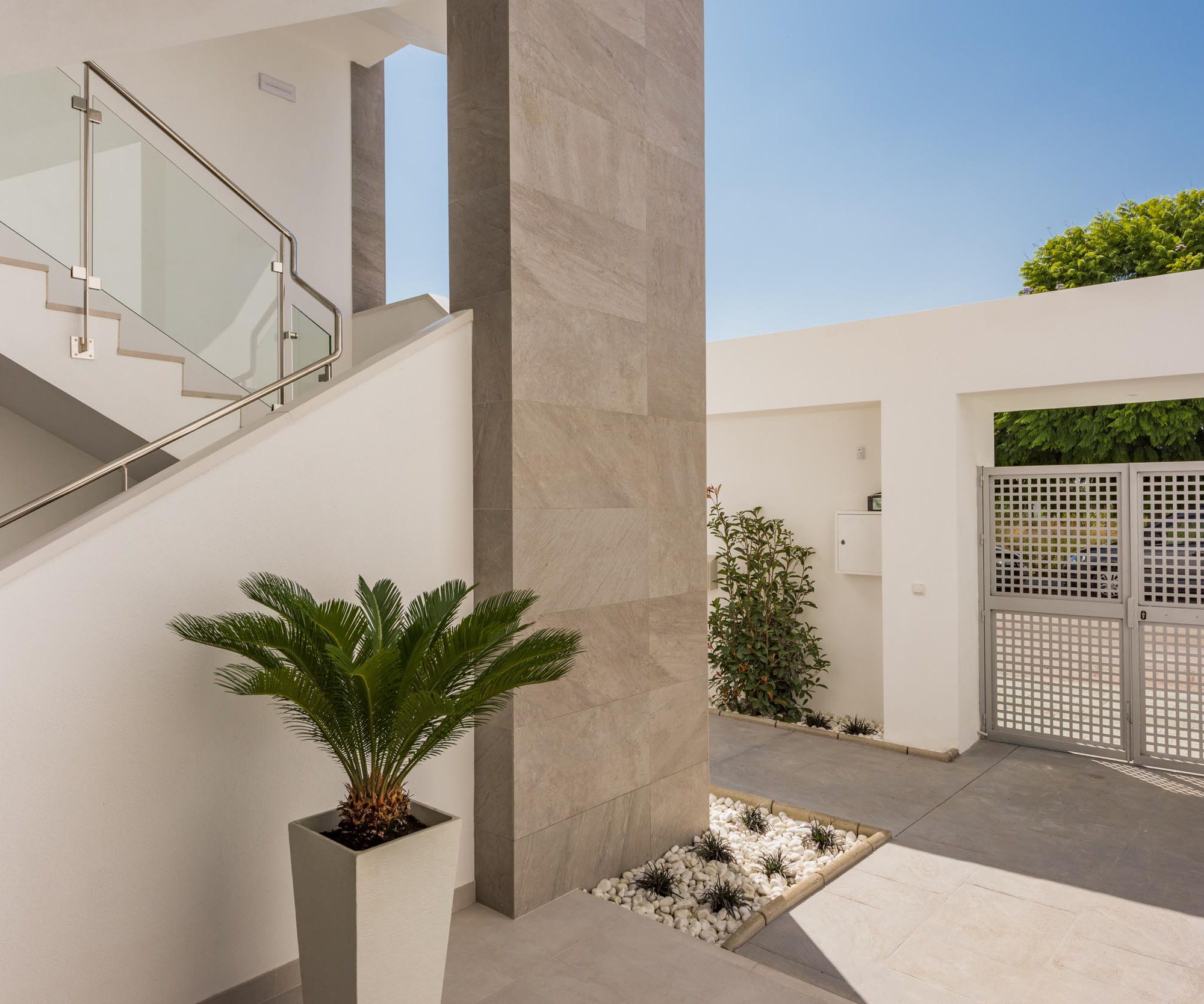 Belaire (the commercial name of the residential development), is a contemporary style project of 63 two, three and four-bedroom apartments and lofts.
This is a gated complex, with a central swimming pool surrounded by gardens, along with parking areas and storage rooms in the basement. The dwellings have large windows, spacious balconies which blend perfectly with the inside of the dwellings, and open-plan kitchens combining with the living rooms.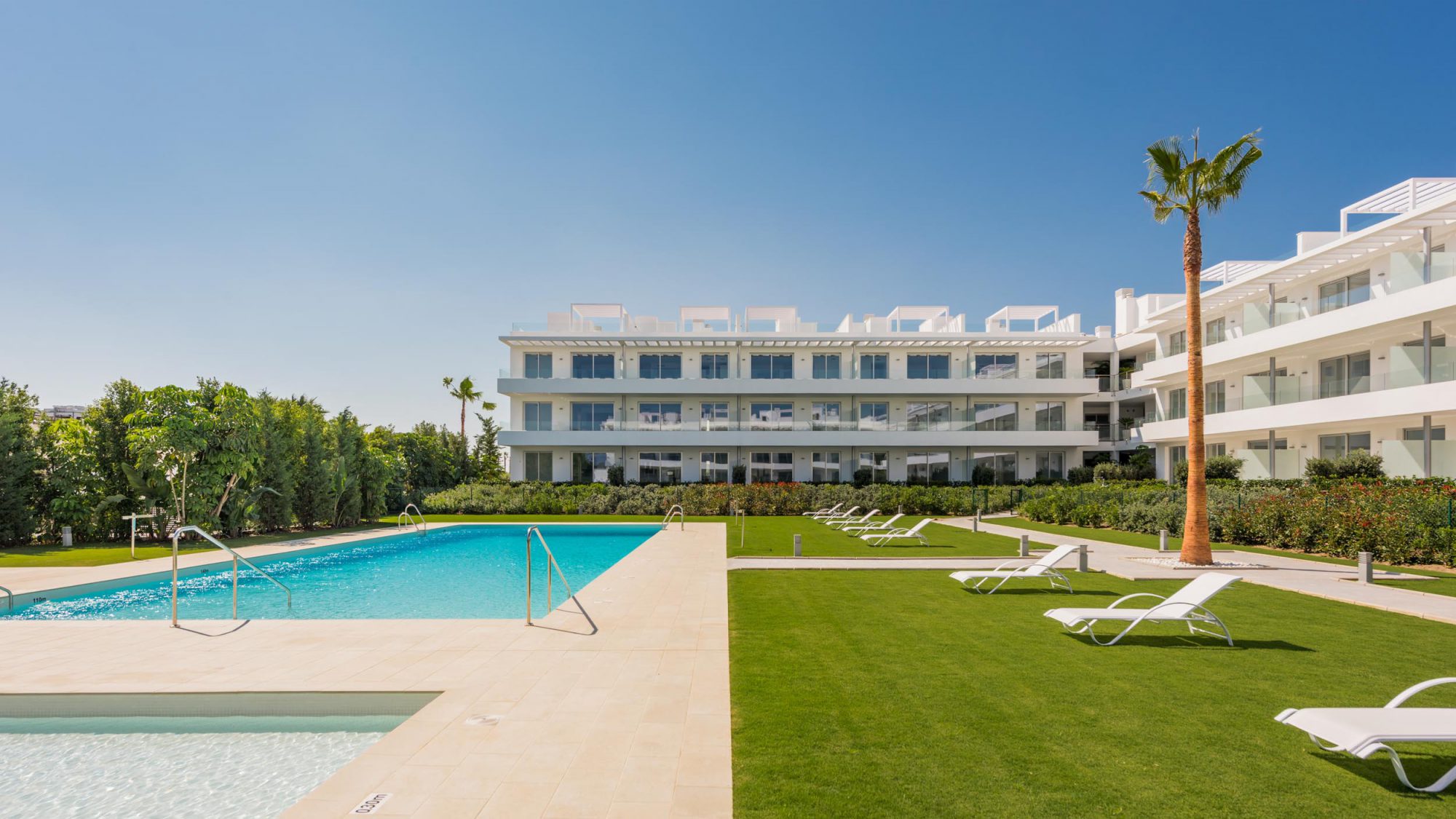 Other data
Housing type
Private development
Description
63 multi-family dwellings in Belaire Cancelada Housing Development, Estepona (Málaga Province)
Property - Promoter
ERASUR S.L.U.
Location
Hacienda Bel Air, Cancelada, Estepona (Málaga Province)
Project Management
Architects: BARMI DISEÑO S.L.P. (Ms. Lidia, Mr. David y Mr. Abelardo Ramírez Arquitectos)
Building Engineer: MATECNO S.L. (Mr. Vicente Boscá Boluda) Site Manager.
Construction years
2016 – 2017
Budget
7.26 million euros
Customer Support
You can also write to us through our contact form.
Contact Form