Palacio Solecio Hotel.
Private. Hotel Fittings.
Renovation and completion of a 4-star hotel at C/ Granada, Málaga.

Former 18th century palace, converted into a modern style hotel with an Andalusian essence. It consists of 68 rooms spread over four floors, plus the tower room. The ground floor is divided into two interior courtyards, event rooms, reception, lobby and restaurant. Its stately character is reflected both in its rehabilitated façade, as in its interiors, where elements of the old palace have been restored, respecting the original architectural and artistic style.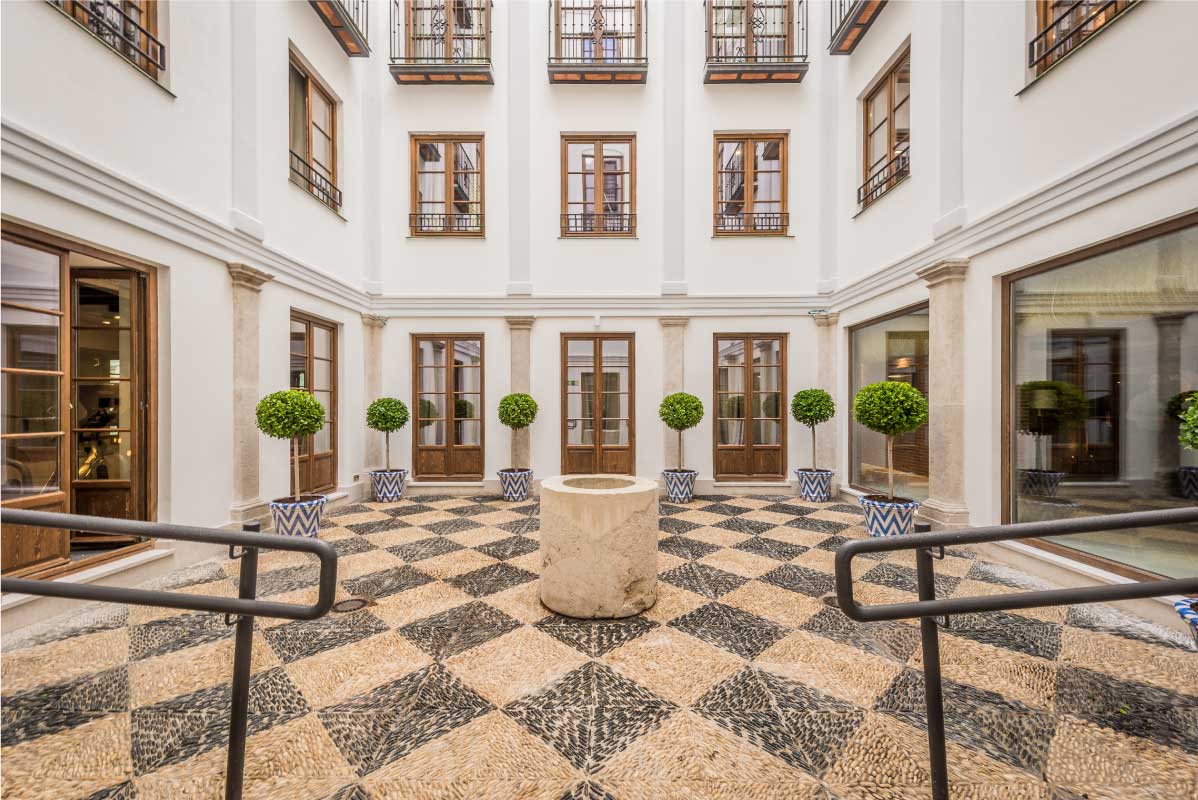 Other data
Housing type
Private. Hotel Fittings.
Description
Palacio Solecio Hotel.
Property - Promoter
Azorallom S.L.
Location
At Granada Street, numbers 57, 59 and 61, Málaga.
Project Management
Mr. Manuel Bernal Solano – Architect – Project Director
Mr. Eduardo Fernández Navas – Building Engineer – Project Execution Director
Budget
5 million euros, approx.
Customer Support
You can also write to us through our contact form.
Contact Form