At Bonifacio Solís we are very aware of the importance of safety in the construction sector. In this context and due to our desire for continuous improvement and innovation, we have become one of the pioneering companies in implementing a new collective protection system. We took advantage of its benefits during the implementation phase of the structure in the construction of the Estepona Lighthouse Socio-Cultural Center.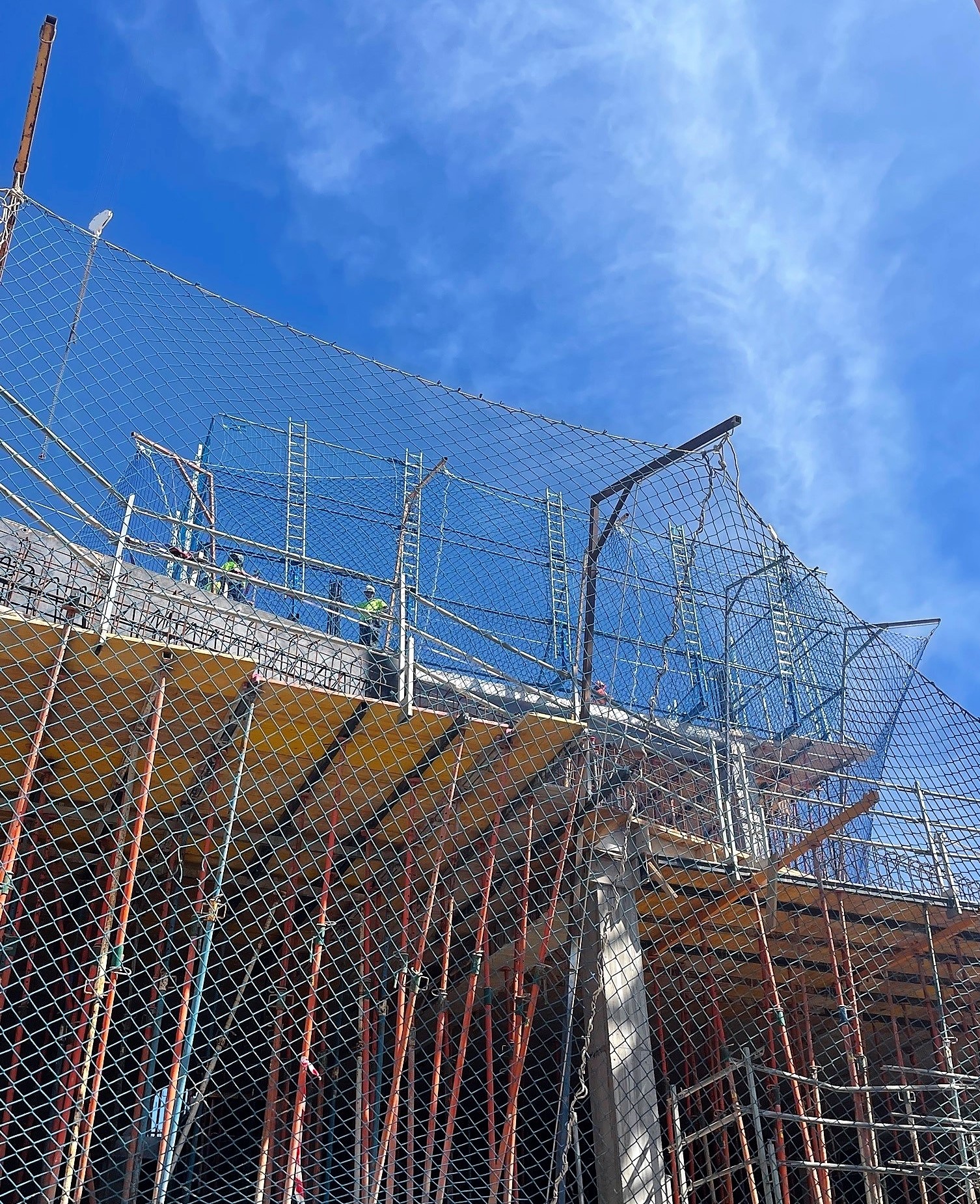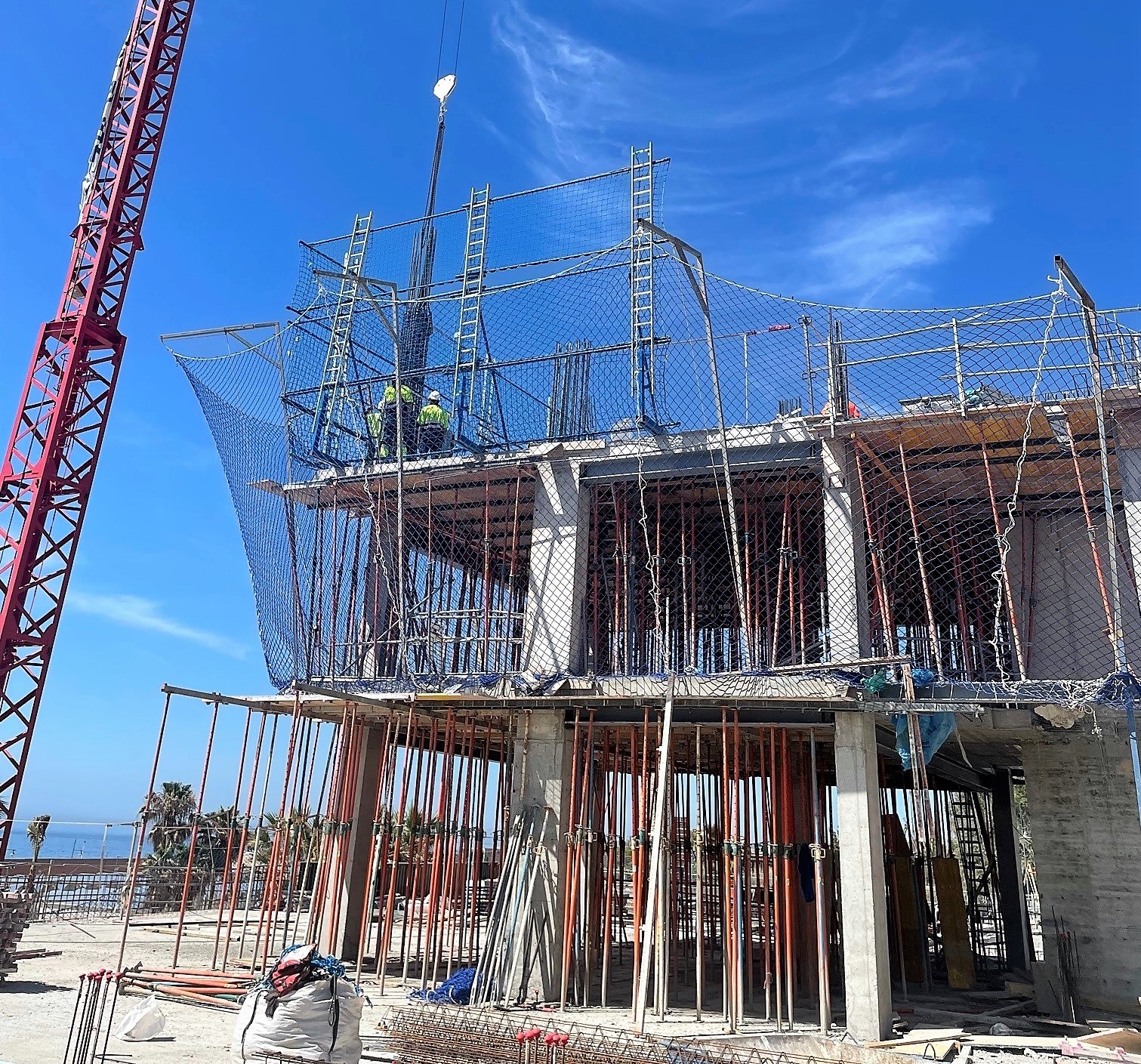 The RSA shielding system significantly increases the protection of workers during the construction of the slabs. It anticipates their execution on site and avoiding the fall of both workers and materials at all times. This is of vital importance, especially when working near areas with people passing by. Furthermore, it is easy to install, without the need for a jib crane.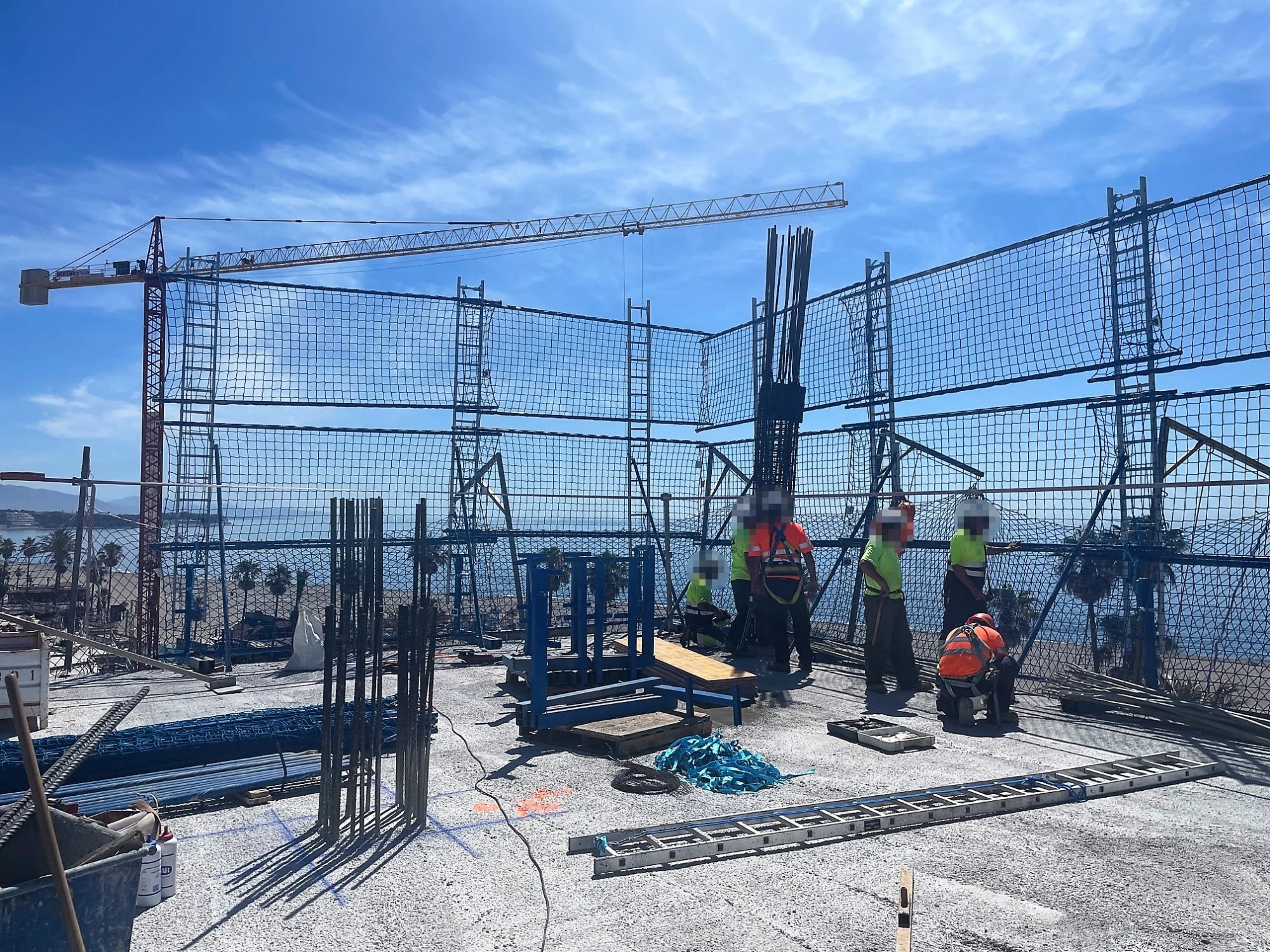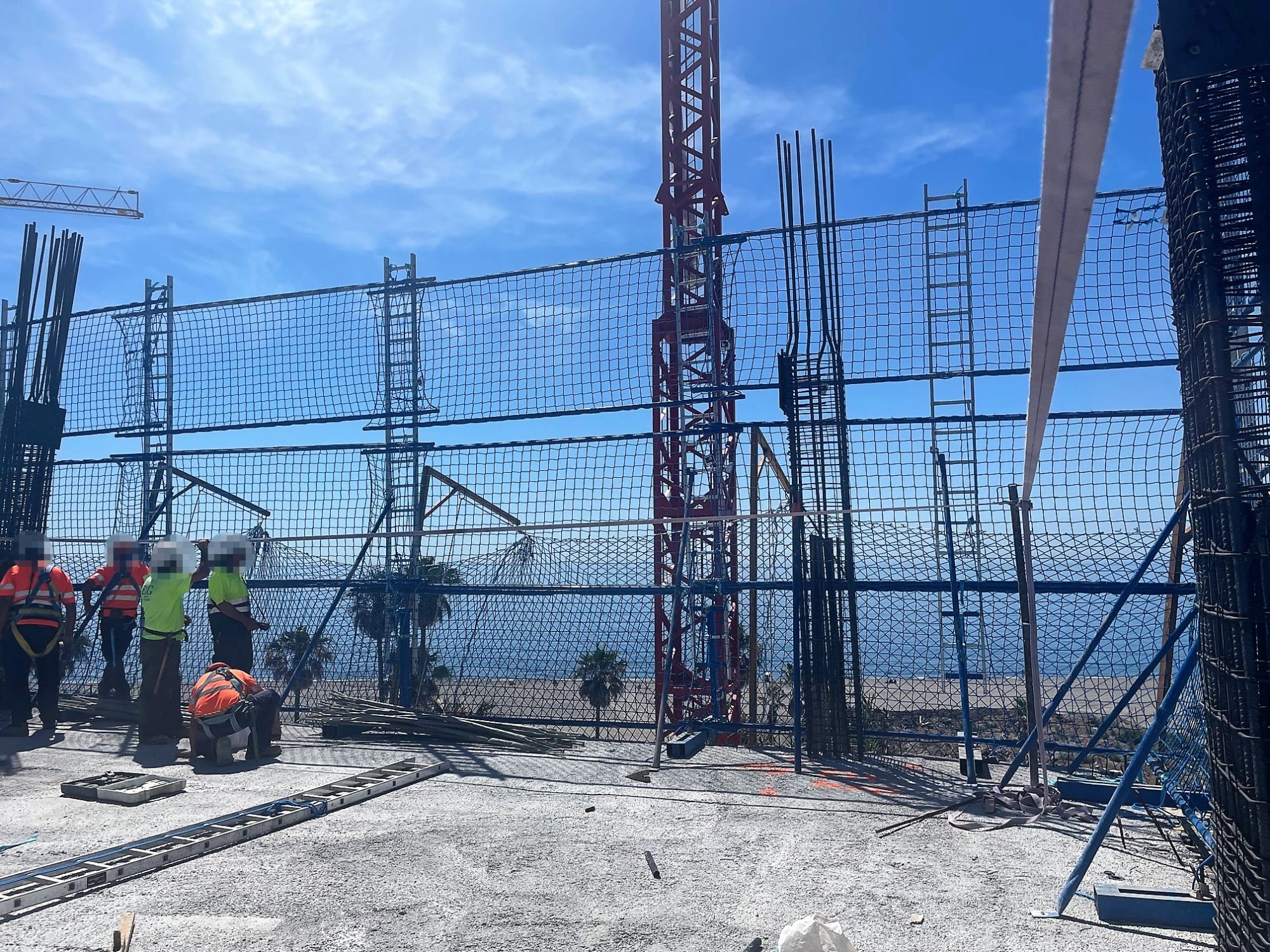 This system increases productivity, as by eliminating the possibility of falling, it creates a working space as safe as working at ground level. Thanks to its lightness, it adjusts to the contours of the site, providing workers with a limited environment that provides maximum safety without interfering with the execution of the work.
Collaborating companies in this new collective protection system: Ingeniería Preventiva SL, Alsina Formworks and RSA.