Today, on our blog, we show you the progress of the works on 5 Península homes, a development called "Península Villas", located in the Carvajal area, between Fuengirola and Benalmádena, a 5-minute walk from the beach and the 7 km promenade where to walk in front of the Mediterranean, very close to the commuter train station.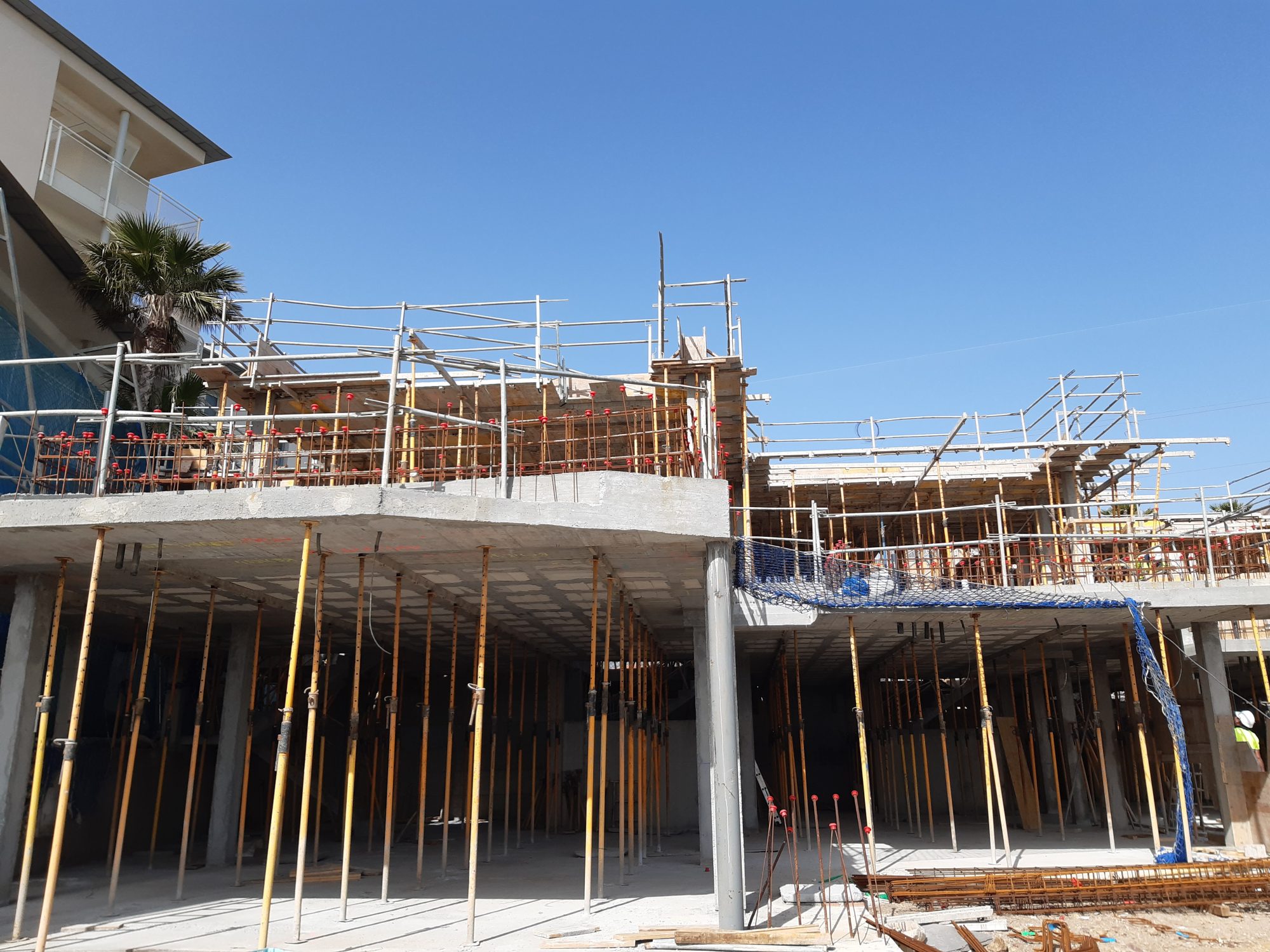 A construction of 5 dwellings with modern architecture
A gated private complex with spectacular views of the Mediterranean Sea, made up of 5 detached villas with modern architecture facing the sun, with large floor-to-ceiling windows that provide them with natural light and common areas with large gardens and an outdoor pool.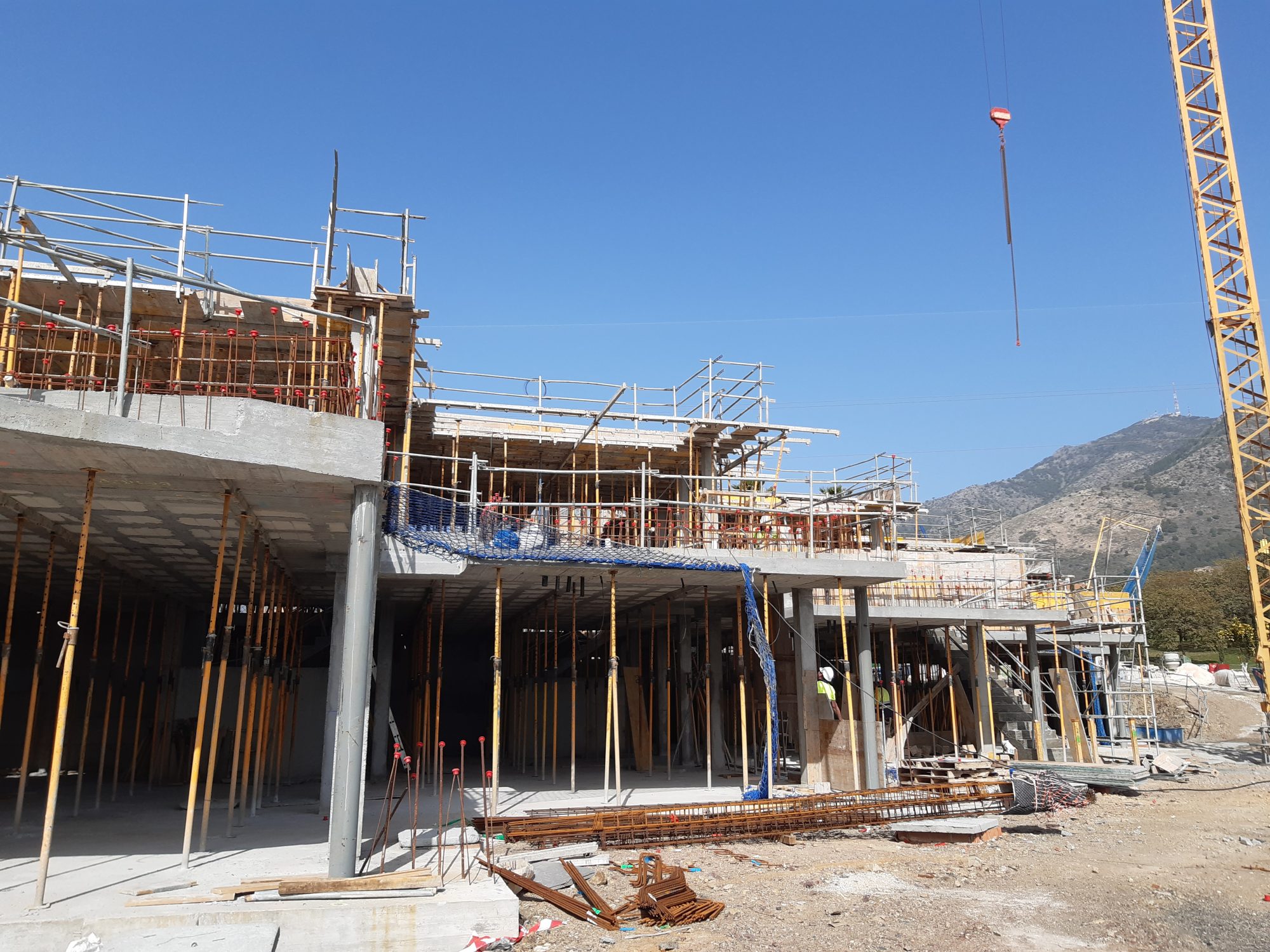 The construction has a total surface area of more than 350m2.
With a total surface between 389.76 m2 and 596.77 m2, with three levels, two parking spaces, a garden between 62.96 m2 and 75.42 m2 and a private pool. They have 4 bedrooms, 4 bathrooms, three of them on-suite and a toilet. They have an open concept that unites the kitchen (fully furnished and equipped with electrical appliances), the living room and dining room, they also have a games room, a hydromassage bathtub in the main bathroom, and a small storage room under the stairs.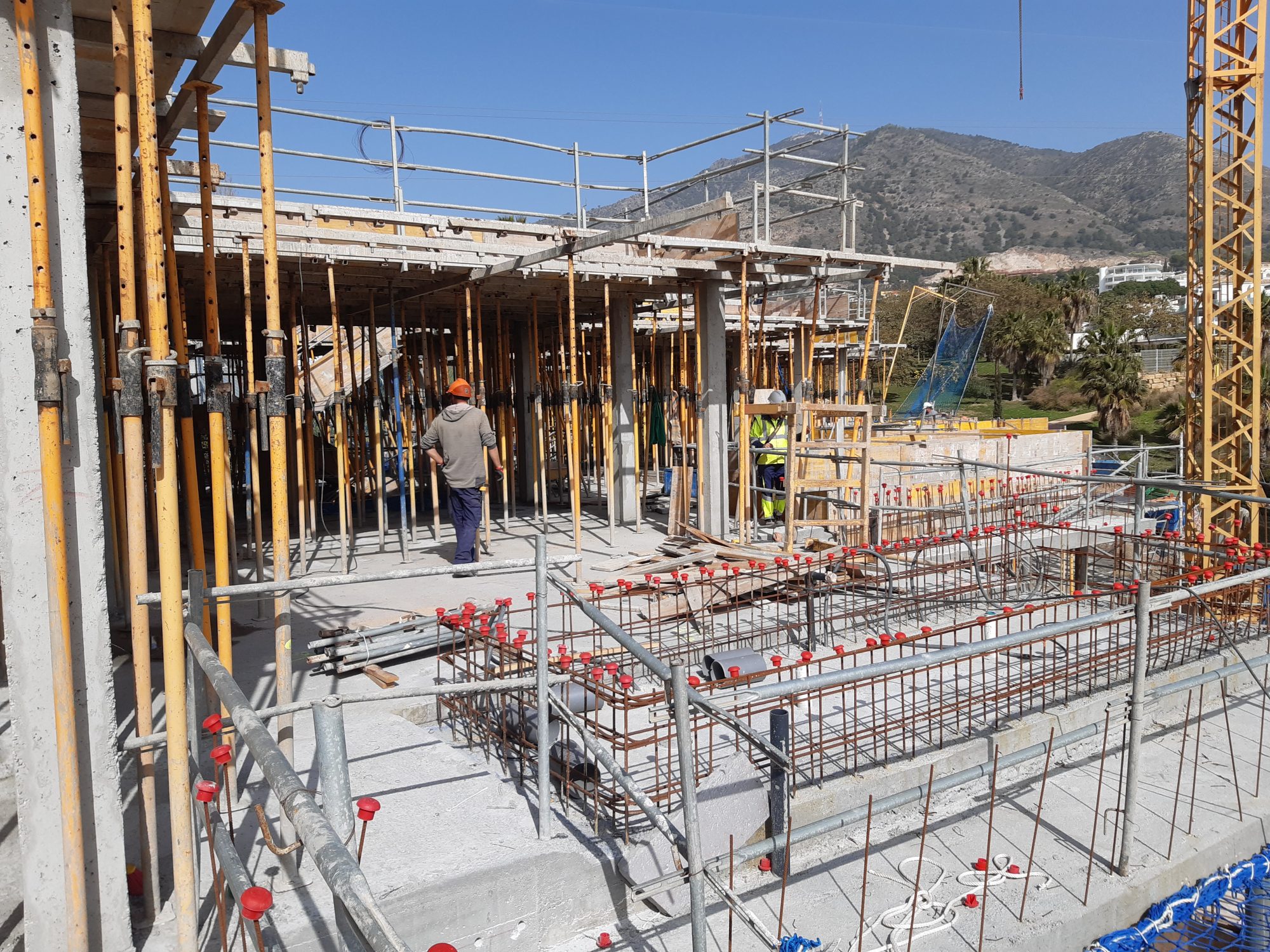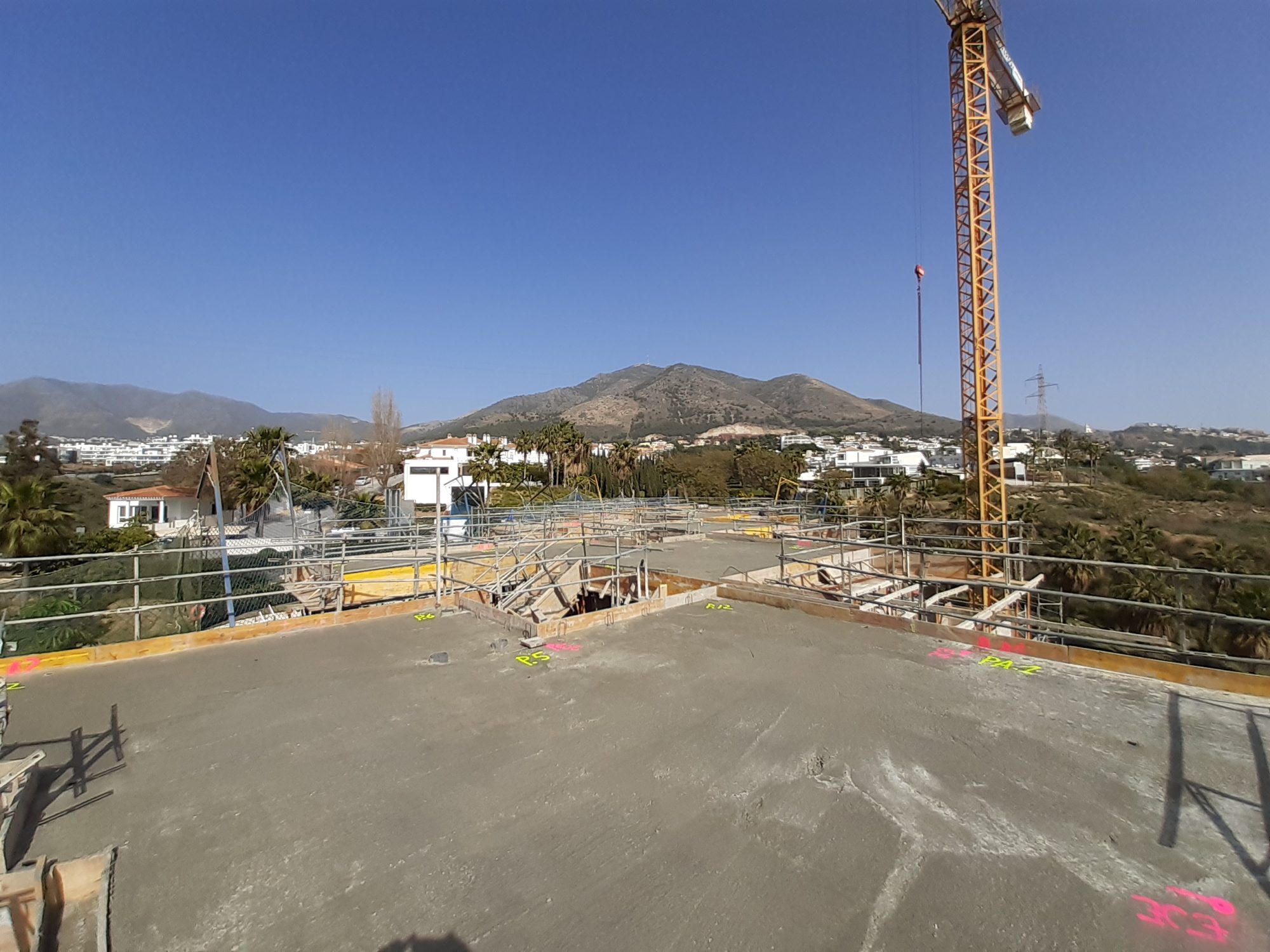 Construction is in the structural execution phase.
El estado actual de las obras, como puede apreciarse en las fotografías, se encuentra en fase de ejecución de estructura.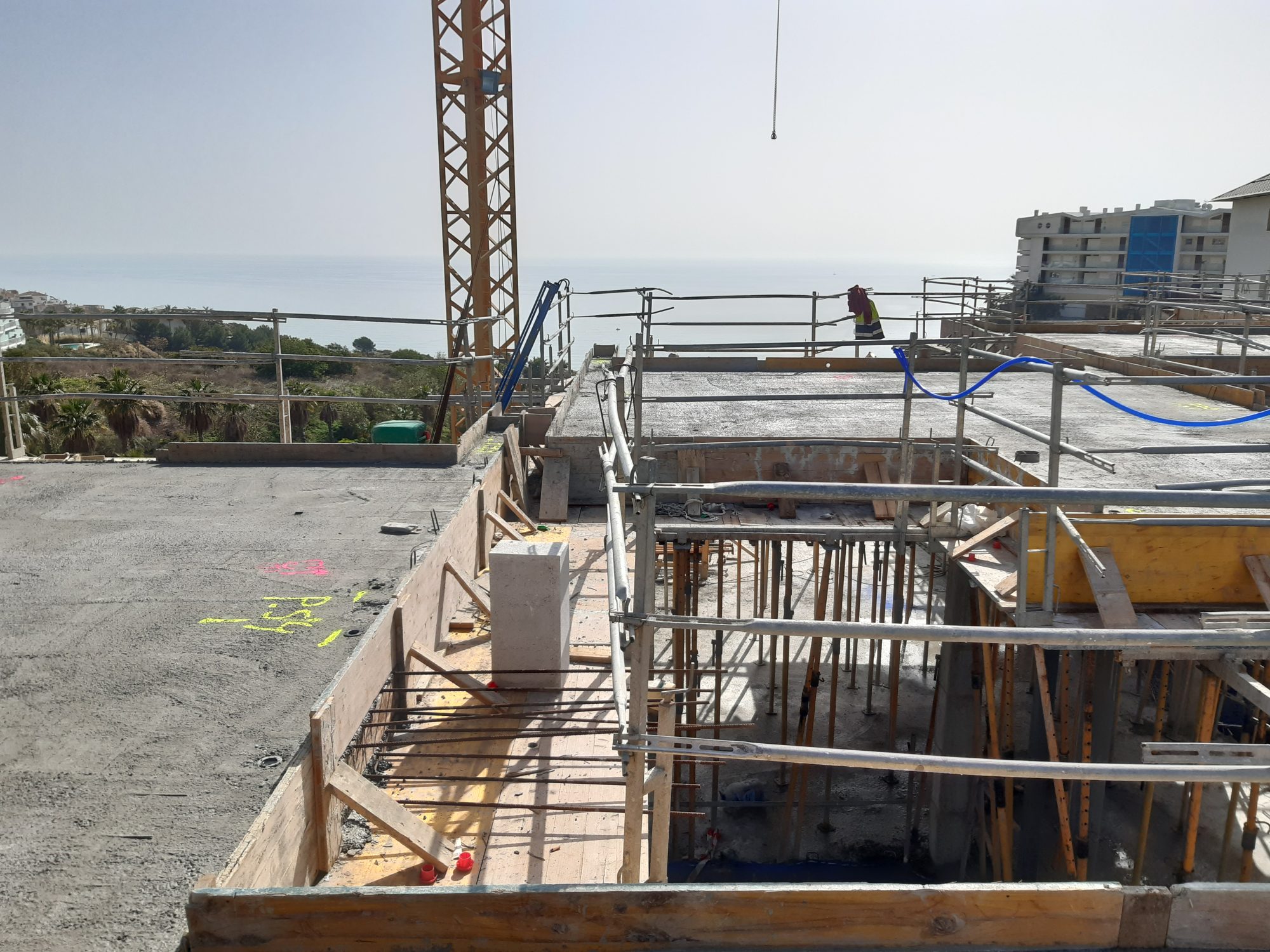 In Bonifacio Solís we have a long history in the construction of housing developments and residential complexes. Check our blog to be informed of our latest projects and all their details.