At B.Solís, we are committed to a circular economy, since we are aware of the great impact that our activity generates on the environment. That is why, in a pioneering way for our sector in Andalusia, we join the great initiative offered by SAINT-GOBAIN PLACO IBÉRICA to recycle laminated plasterboard that is no longer useful in the market. To do this, they have mechanisms and technologies that allow this waste to be reincorporated into the production process, giving it a new useful life with the same qualities.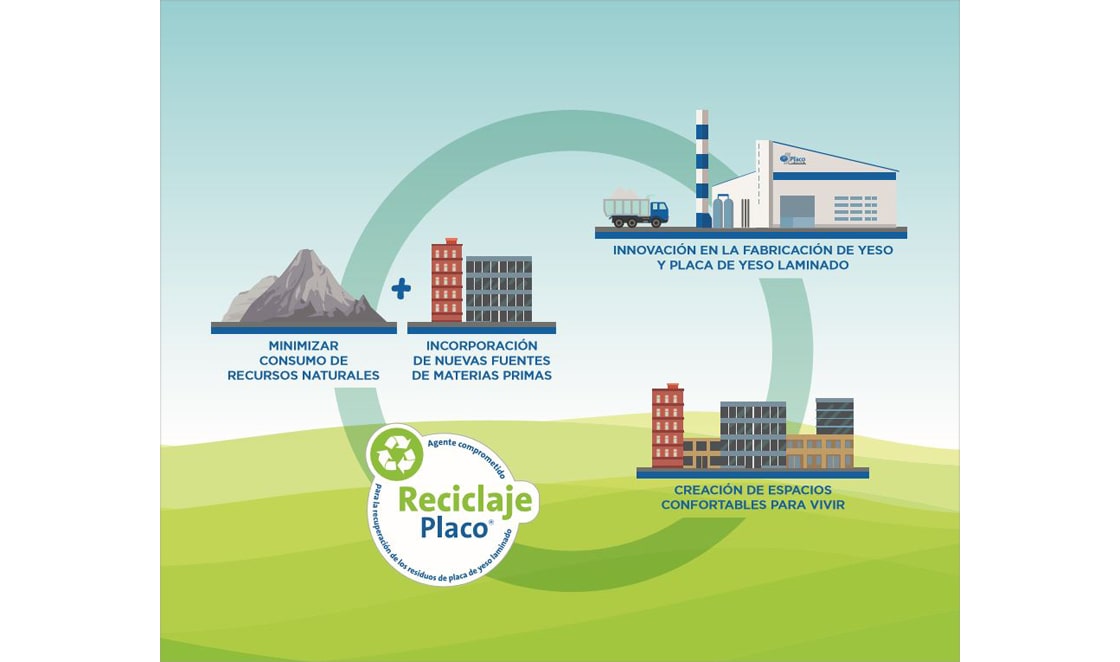 Detail of the process
We started this work in one of our constructions under BREEAM certification, 29 QUERCUS "La Quinta" homes. From there, we carry out a rigorous segregation and storage of the waste in containers adapted to the needs of the construction and suitable to facilitate all the laminated plasterboard segregation operations that, once completed, are transported in approved vehicles to the nearest authorized management plant, where it will finally be recycled.
At Bonifacio Solís we have a long history in the construction of urbanizations and residential buildings. Check our blog to be informed of our latest projects and all their details.