The Mirador del Carmen Center, located in Estepona and located below the level of Avenida de España, is an impressive cutting-edge cultural facility that has been designed to enhance the beauty of the Mediterranean Sea. The objective of this project is to offer citizens a multifunctional space where they can enjoy culture, leisure and nature.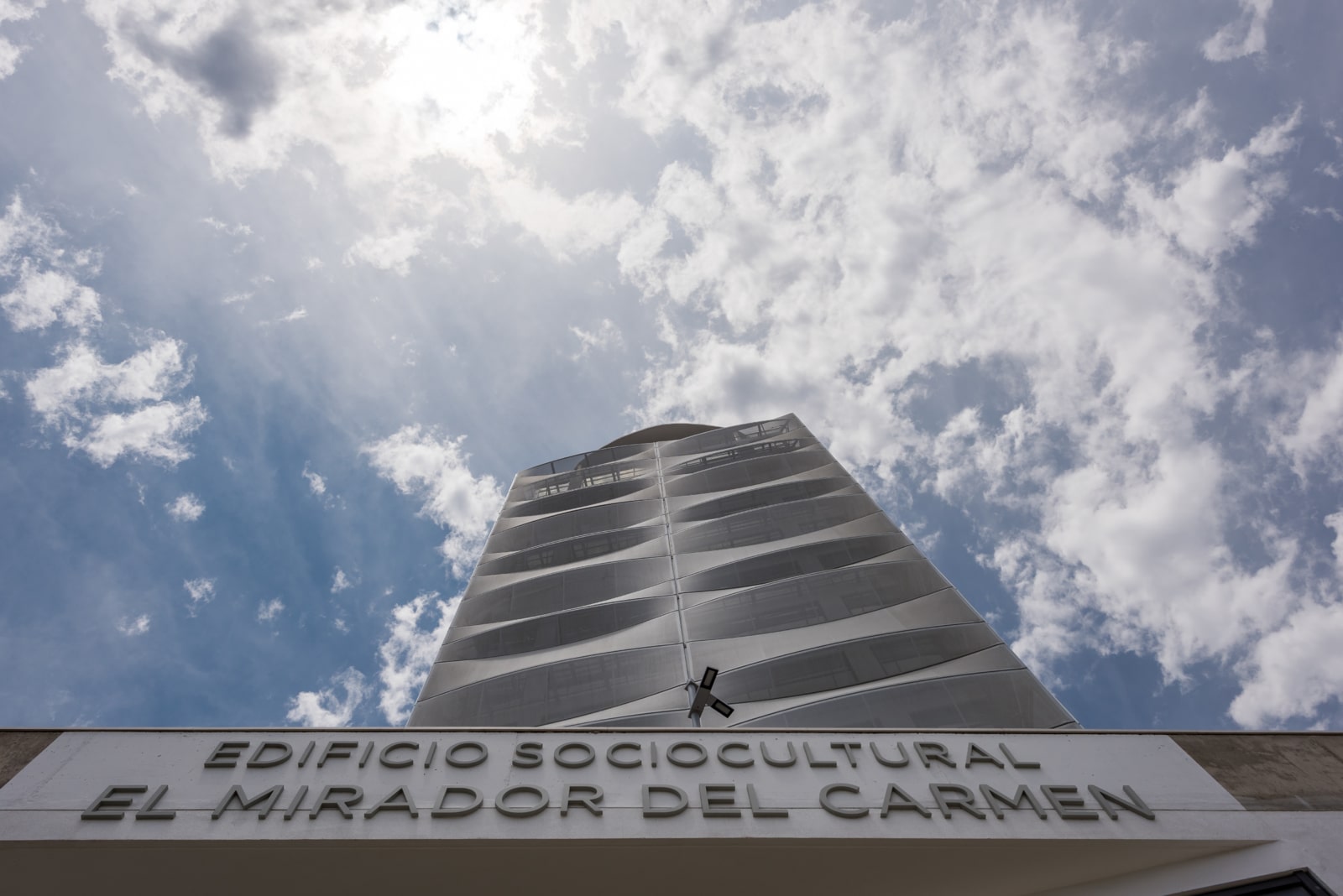 The architectural complex includes several outstanding elements:
A great library.
Music conservatory.
Auditorium for cultural events.
An exhibition hall that has opened its doors with the exhibition "Living in painting. Spanish Art in the Carmen Thyssen Collection", a collaboration with the Carmen Thyssen-Bornemisza Collection. This exhibition, made up of more than 40 works, offers the unique opportunity to enjoy a fascinating journey through the evolution of Spanish art from romanticism to the avant-garde.
The 360 º Viewpoint Tower, which provides panoramic views of the Mediterranean Sea, the Strait of Gibraltar, the incredible Sierra Bermeja and the city of Estepona in all its splendor.
A wide-open pedestrian area in front of the Pescadores neighborhood.
Staggered parks that connect with the Fishing Port from La Rada beach and through the gardens of El Faro.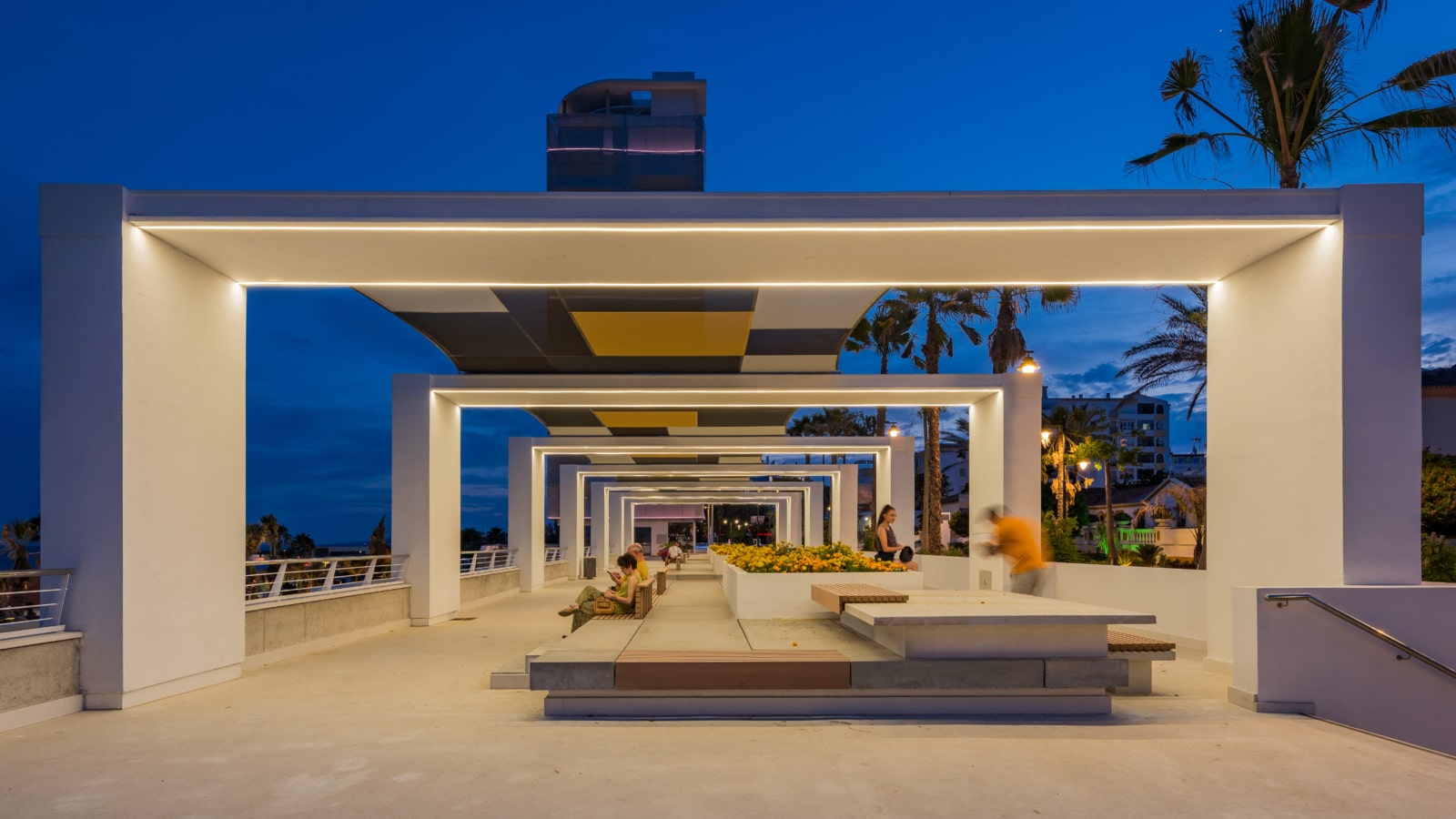 The roof of the building has been transformed into an extensive pedestrian area of more than 15,000 square meters, with a lookout tower as a reference point. The elevation of this pedestrian area gives a special character to the Mirador del Carmen, providing a walk as a balcony towards the beach.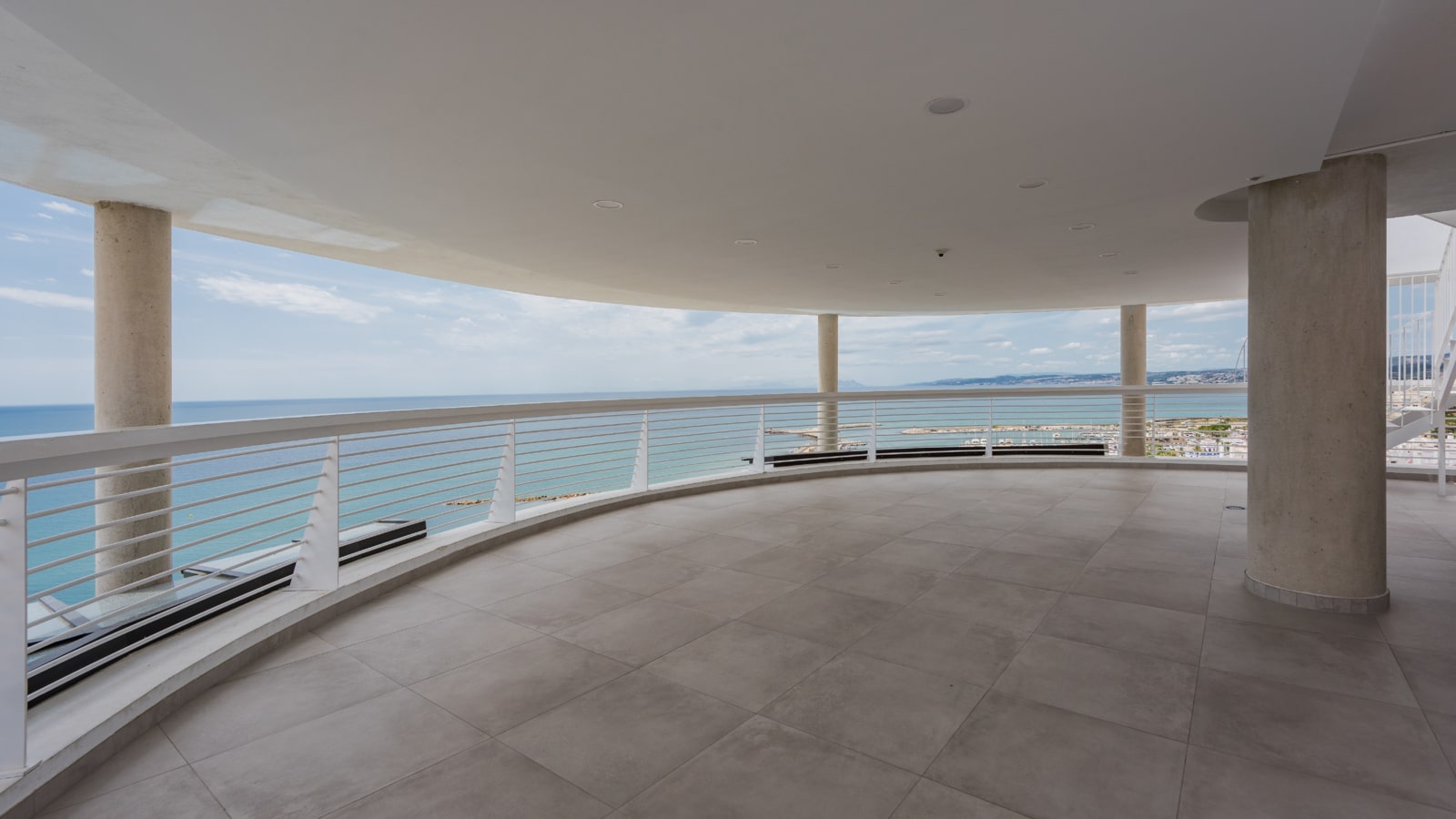 The Mirador del Carmen has a lighting system that allows the building to change color. In addition, the mesh that surrounds the building is a magnificent canvas that generates spectacular plays of light and shadow at different times of the day.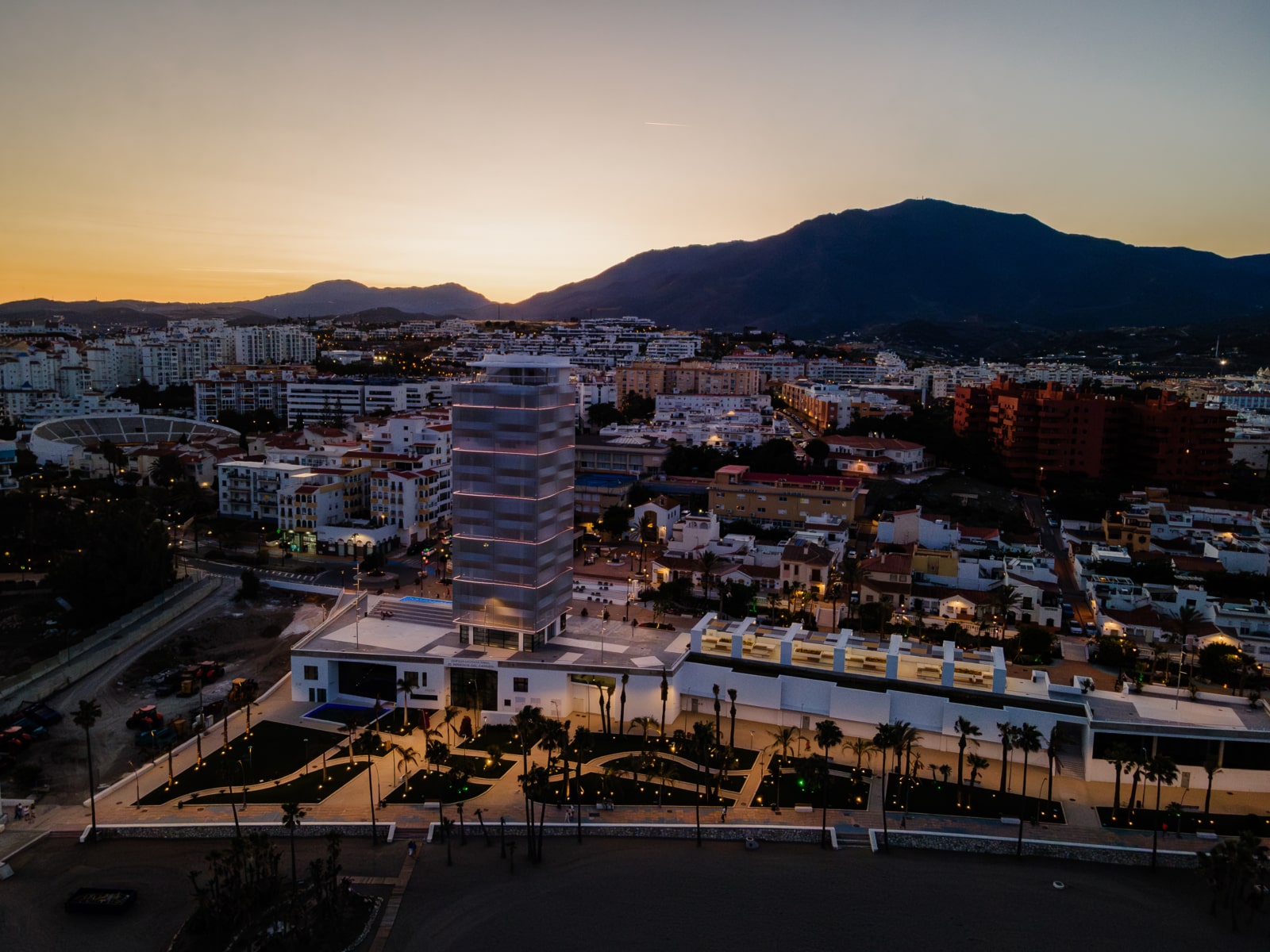 This viewpoint has become a meeting point for tourists who visit the city and a place of recreation for the residents. The remodeling and pedestrianization of Avenida de España have improved accessibility and safety for pedestrians, while creating a new green space in Estepona.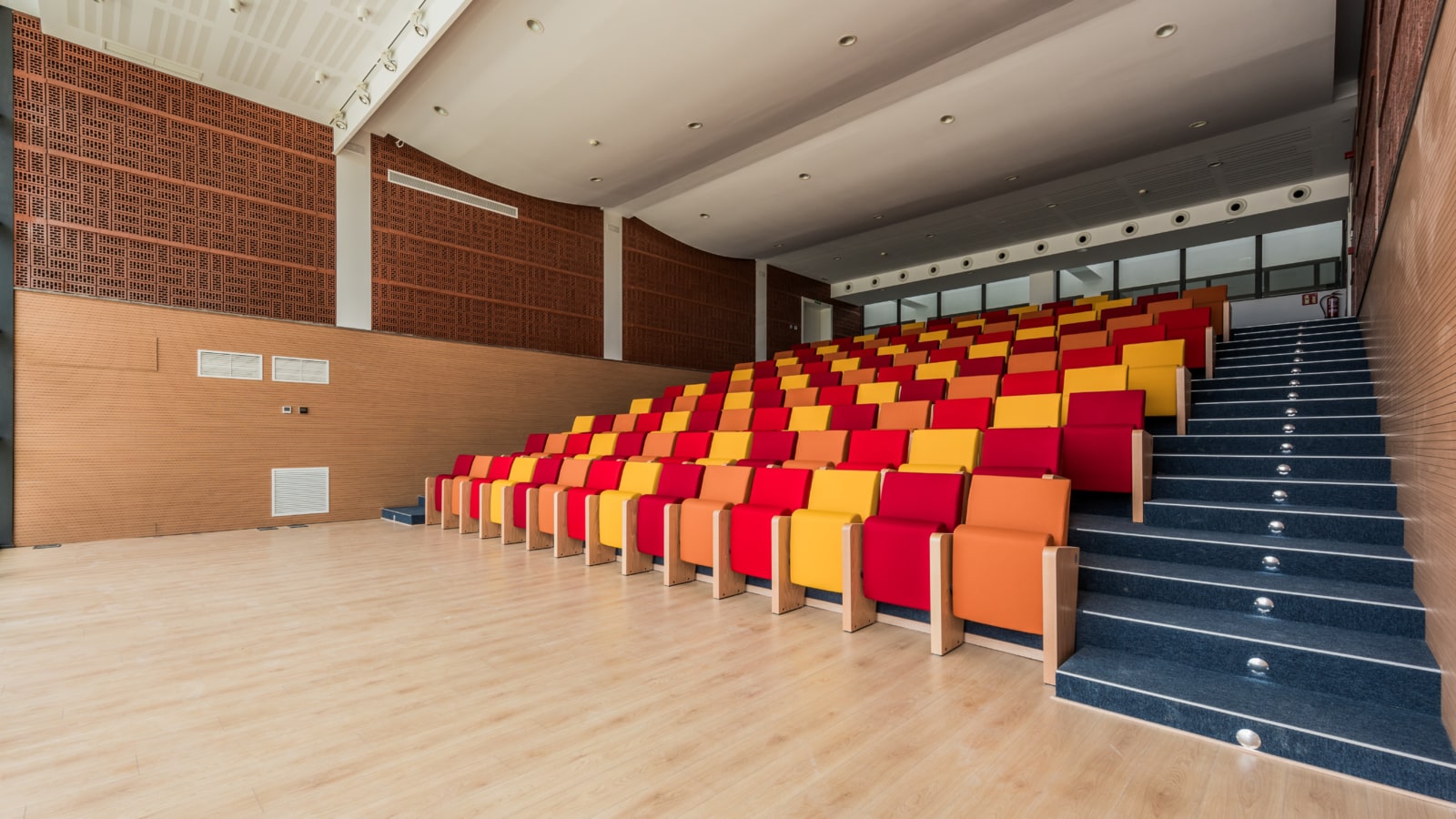 Project designed by the illustrious architect Salvador Moreno Peralta, winner of the National Urban Planning Award.
At Bonifacio Solís we have a long history in the construction of urbanizations and residential buildings. Check our blog to be informed of our latest projects and all their details.