Cascada de Camoján Housing Development
Detached single family dwelling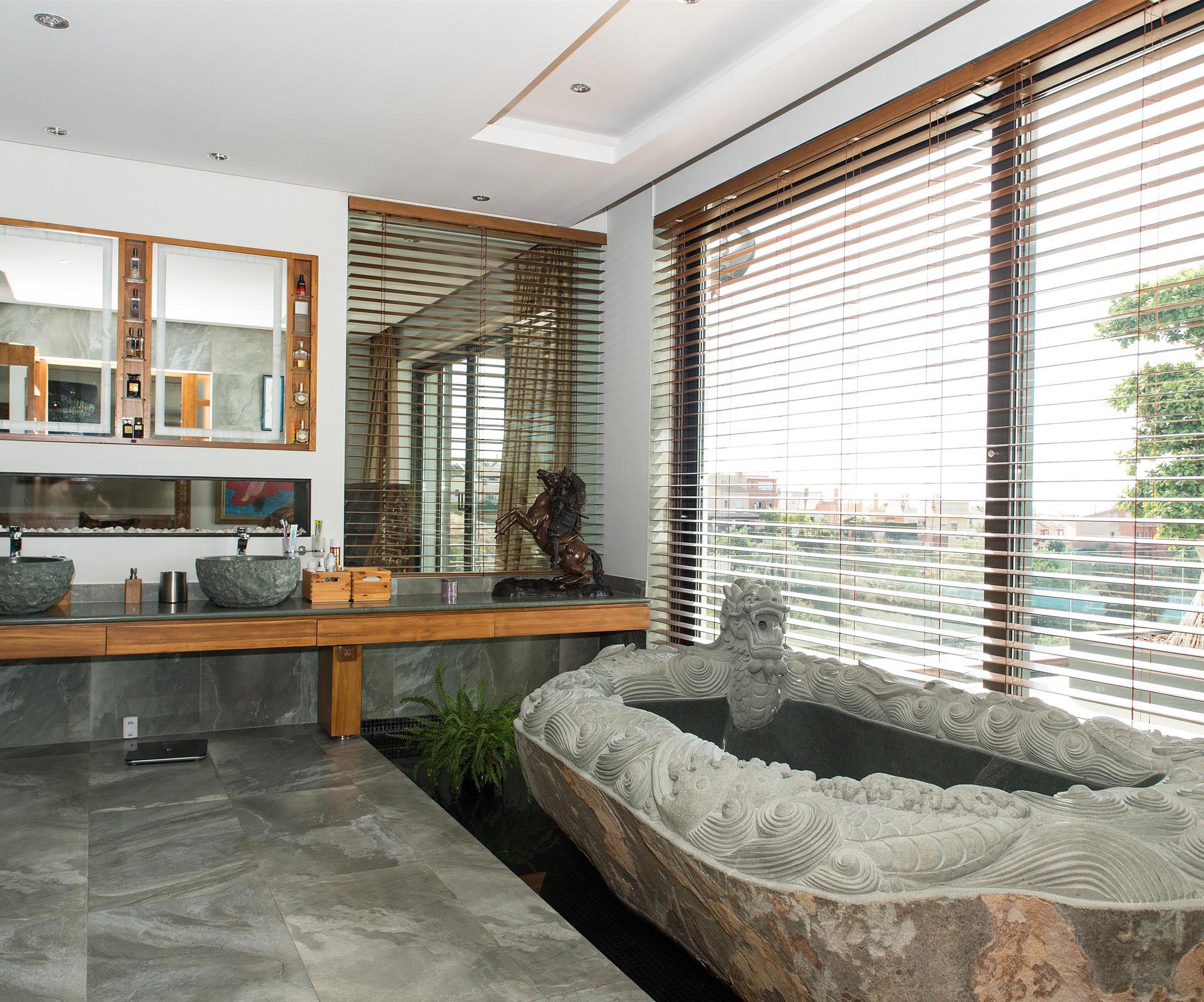 Contemporary style villa with its pure straight lines which applies wisdom in the mix with other styles drawn from the Orient, and which scatter the villa with wonderful pieces of craftsmanship acquired on the owners' trips through China and Thailand.
Particularly impressive is the front door, in hand-carved teak, with its wooden walkway leading up to it, crossing a pool full of aquatic plants and brightly coloured fish, under a heavily carved Balinese teak porch.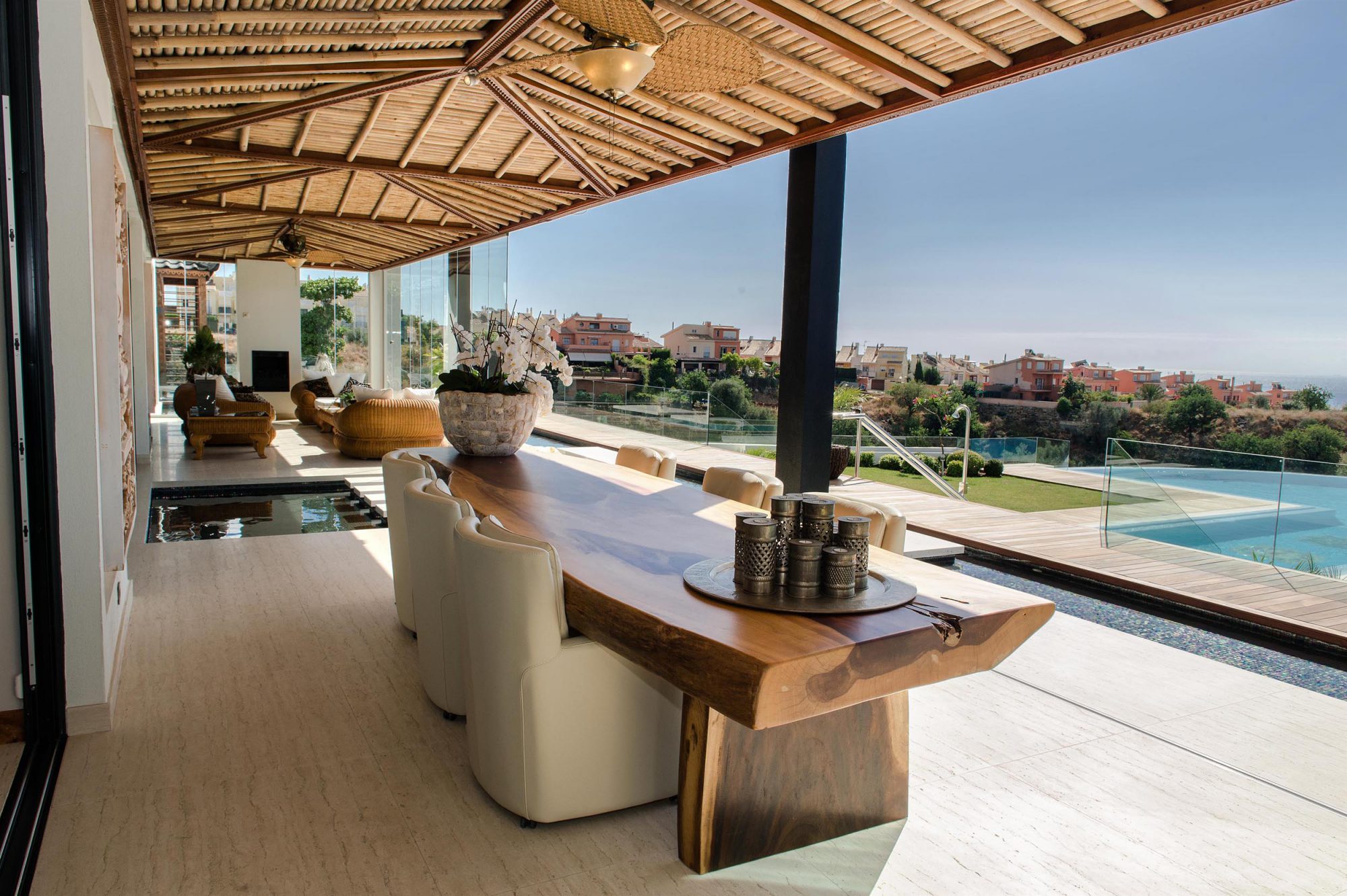 Other data
Housing type
Detached single family dwelling
Description
Oriental style detached single family dwelling located in Marbella
Property - Promoter
Private Client.
Location
Cascada de Camoján Housing Development. Marbella (Málaga Province)
Project Management
Mr. Carlos Lamas – Architect – Project Manager
Mr. Jesús Martín Rojas – Building Engineer– Site Manager
Construction years
2011 – 2012
Customer Support
You can also write to us through our contact form.
Contact Form