Rocio de Nagüeles Housing Development
Detached single family dwelling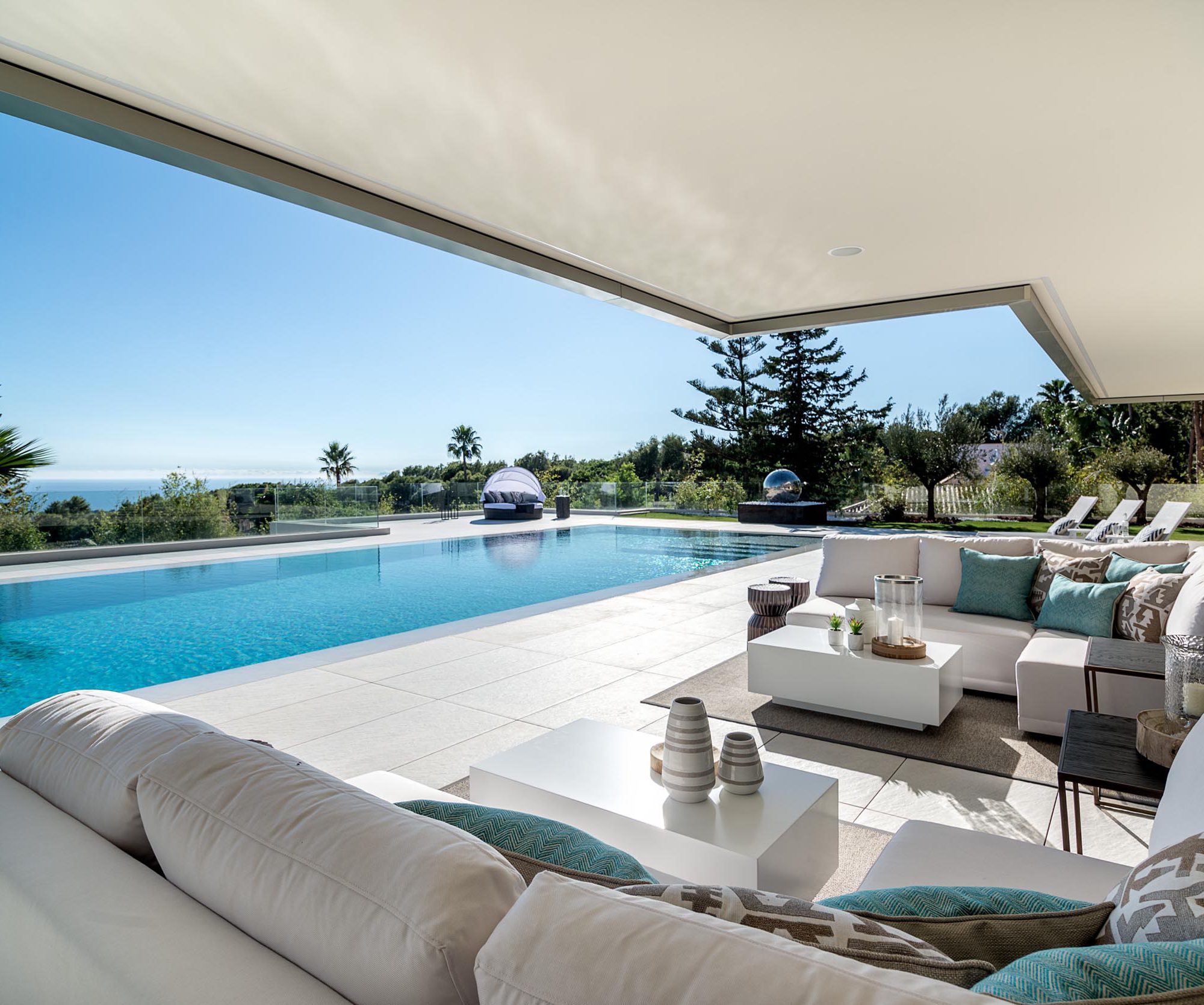 Under the commercial name "Villa Silver", this exclusively designed villa sits on a plot of more than 2,000m² with exceptional views of the Mediterranean Sea and the Sierra Blanca. The dwelling is approximately 1,000m² in area, over two storeys, basement and solarium and 360º views. It also has a swimming pool with a surface area of 120m².
A villa of singular design, with finishes comprising flexible anodised metallic panels in bronze colour and top quality materials, which have achieved a perfect balance between innovation and habitability.
Other data
Housing type
Detached single family dwelling
Description
Detached single family dwelling with swimming pool, premium quality
Property - Promoter
MATTERHORN ESTATES S.L.
Location
Housing development Rocío de Nagüeles, Marbella (Málaga Province)
Project Management
Architect: Mr. Francisco Martínez Galván
Building Engineer: Mr. Francisco Soler Serván
Construction years
2016 – 2017
Customer Support
You can also write to us through our contact form.
Contact Form