La Zagaleta Housing Development
Detached single family dwelling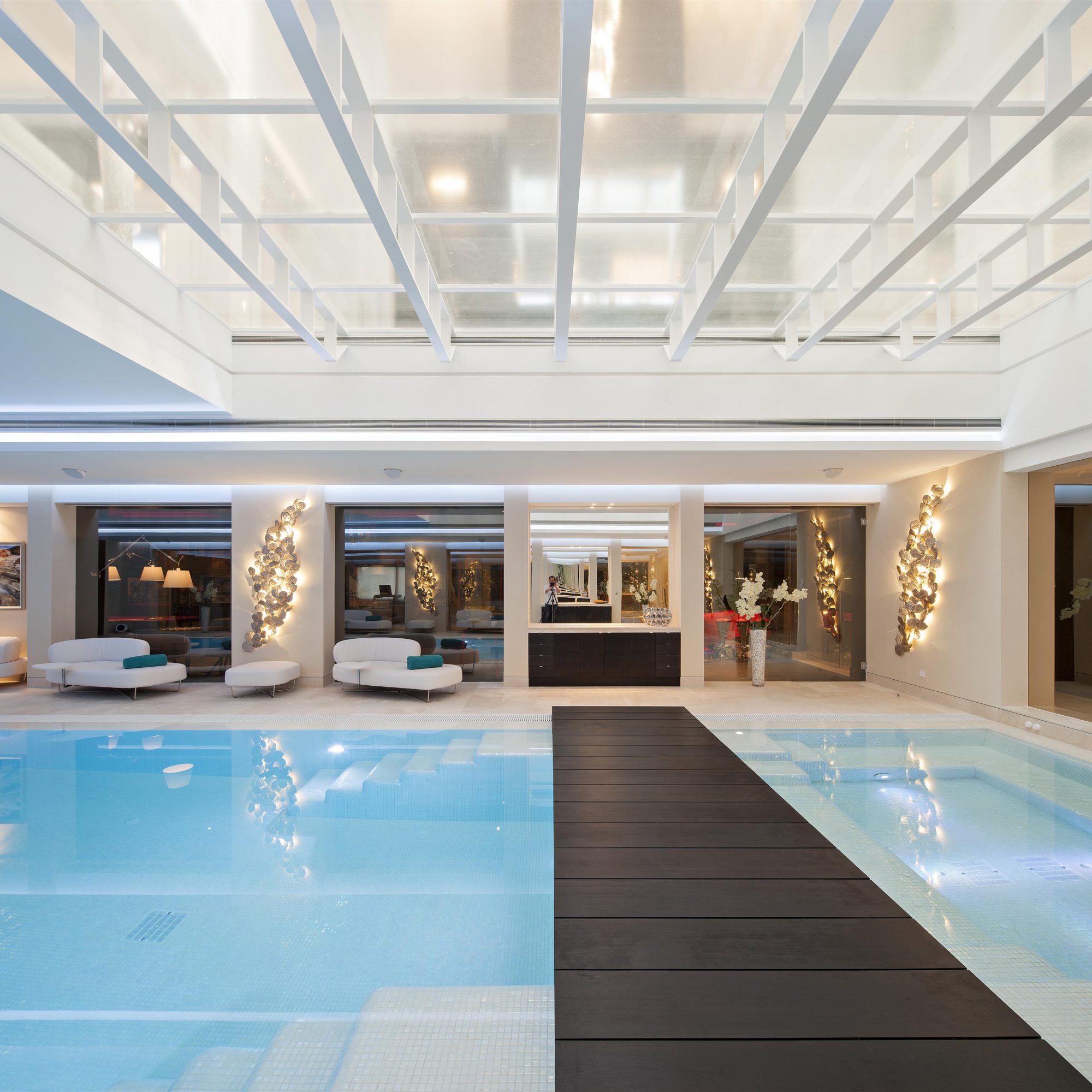 Sitting 532 m above sea level, this lovely symmetrical villa has an outstanding entrance hall of over 8 metres in height, alongside its central patio with glass floor and skylight, which provide exquisite natural light for the indoor pool and jacuzzi located in the basement.
As well as this, the ground floor houses the living area and drawing room, separated by a fireplace 4.40 ml long. Highlights in the basement are the gymnasium, sauna, hammam, disco and the impressive cinema. At this height we must mention the marvellous views from the balcony projecting from the indoor pool.
Other data
Housing type
Detached single family dwelling
Description
Single family dwelling in Coto La Zagaleta.
Property - Promoter
Private Client.
Location
Coto La Zagaleta. Benahavís (Málaga Province).
Project Management
Mr. Diego Tobal Favelukes – Architect– Project Manager
Mr. Miguel Tobal Douek – Architect– Project Manager
Mr. Pedro Lizarza Reyes – Building Engineer – Site Manager
Mr. Manuel Alguacil Sevilla – Building Engineer – Site Manager
Construction years
2014 – 2015
Customer Support
You can also write to us through our contact form.
Contact Form