María Lejárraga Municipal Library
Public. Infrastructure.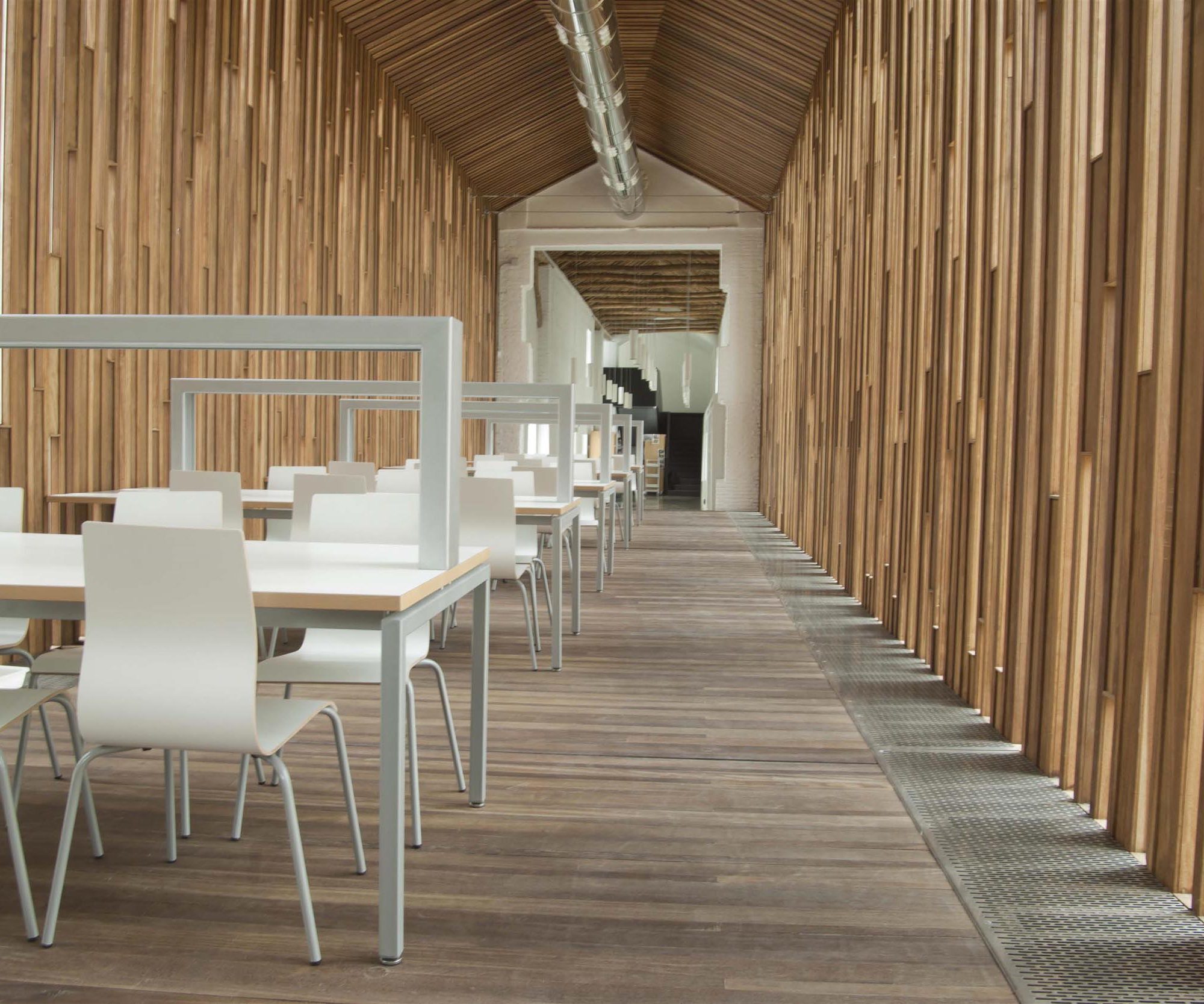 Cultural centre covering an area of 612.72 m² located in the Granada Province town of Ogíjares, built on the site of an old tobacco drying building. The structure of the building has two notably distinct parts: one existing part with load bearing walls, and the other of wood and glass.
The library is on three floors and the facilities include a reference room and the local book collection with 40 reading stations and 3 computers with wifi connection, infants and juvenile literature room with 12 reading stations, a room for literature and study with 30 reading stations and a magazine collection for consultation of periodicals.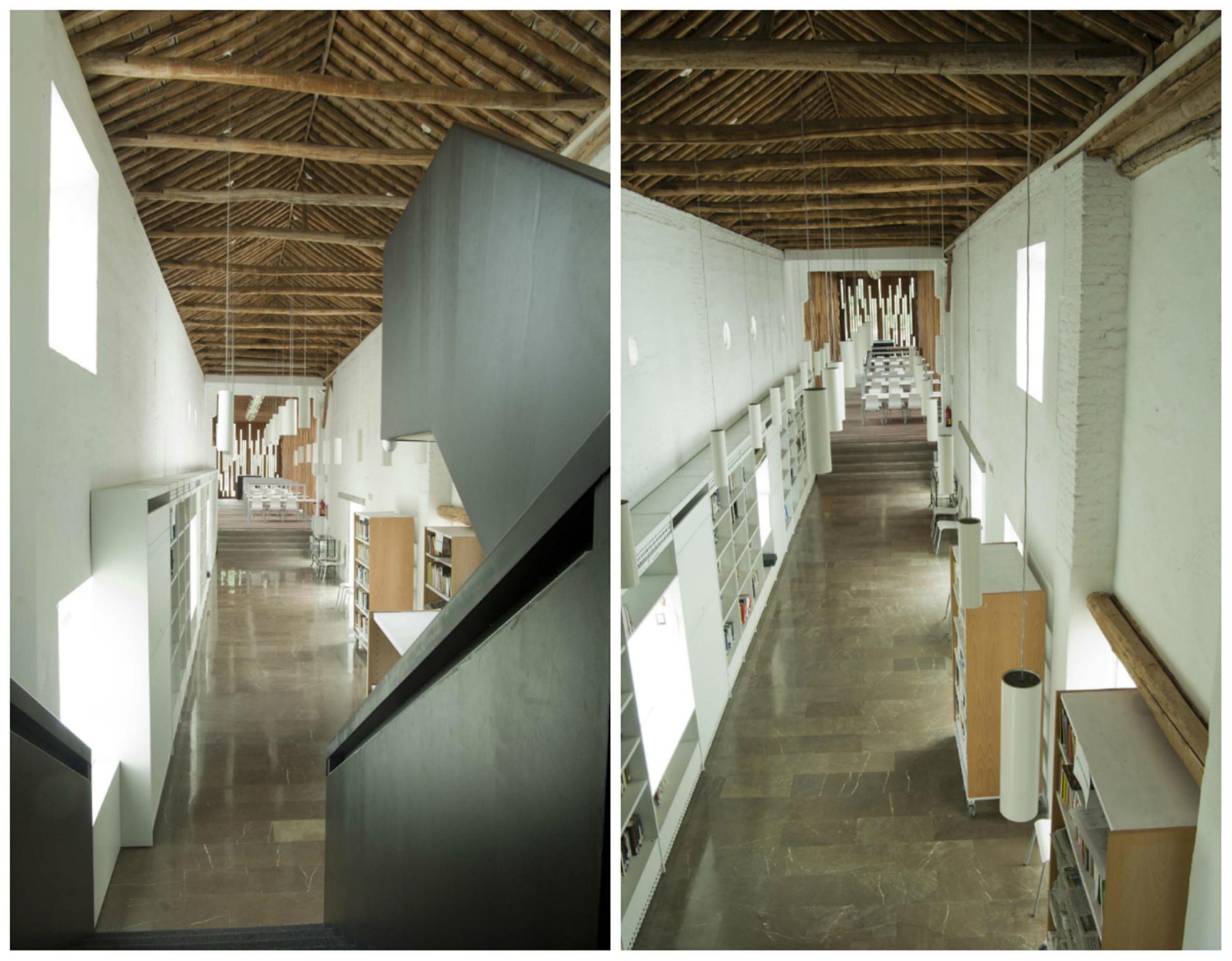 Other data
Housing type
Public. Infrastructure.
Description
Building for socio-cultural use.
Property - Promoter
Ogíjares Town Council.
Location
Mártires Street, s/n, next to the Parque de San Sebastián – Fairground, Ogíjares. Granada
Project Management
Mr. Rubens Cortés Cano – Architect – Project Manager
Mr. Carlos Guerrero Martínez – Building Engineer – Site Manager
Construction years
2009 – 2010
Budget
0.60 million euros
Customer Support
You can also write to us through our contact form.
Contact Form