Sotogrande Housing Development
Detached single family dwelling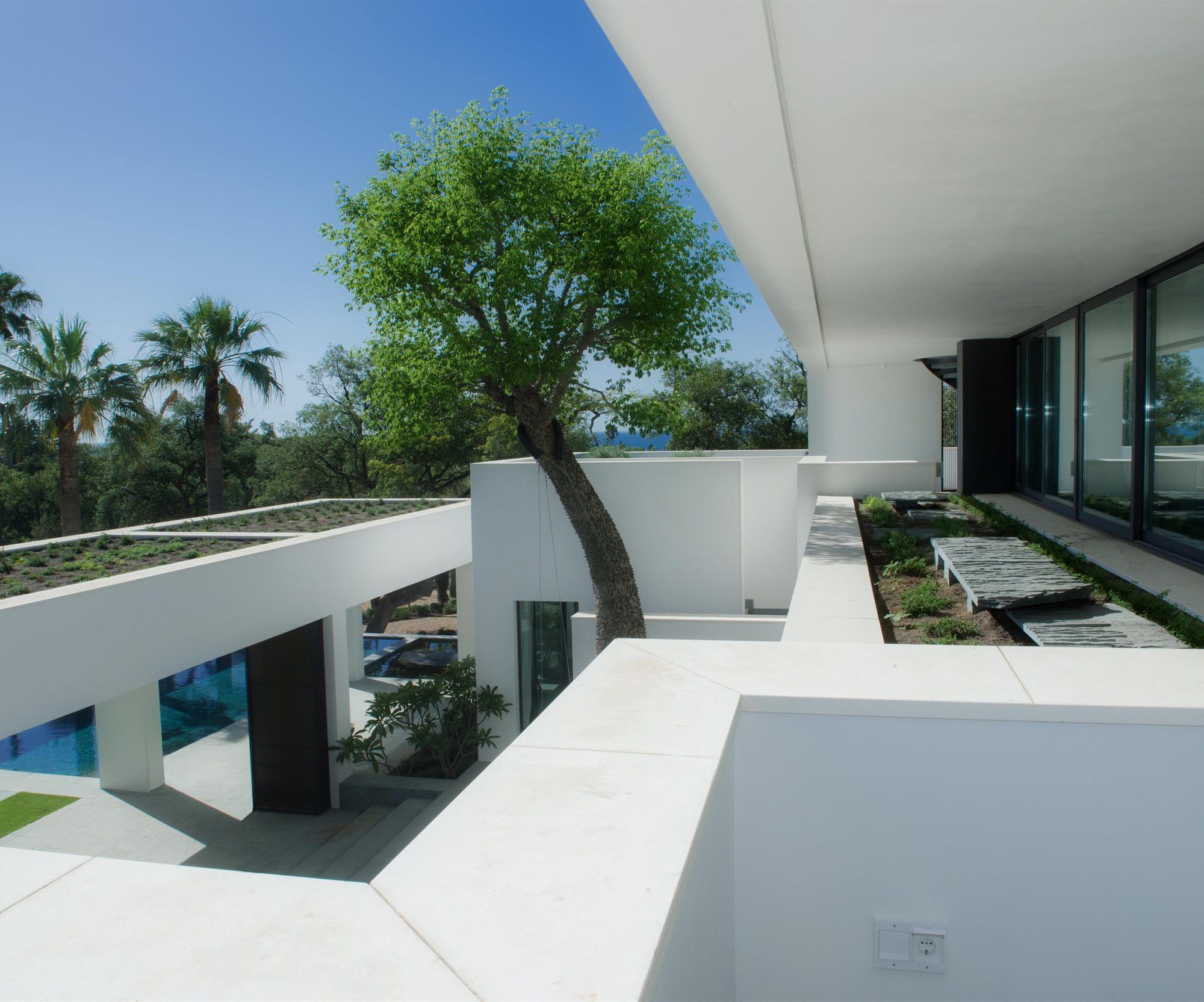 Detached single family dwelling comprising basement, ground floor and first floor. The dwelling and the outdoor areas have been adapted to fit in with the style of the landscape. Architecture with modern lines where the walls act as a structural element and to close off the building.

There are four fundamental elements to this architecture:
Lime stucco facings, applied outside and inside. Black granite saw cut holm oak in large format and variable sizes for paving. Inside joinery with tinted oak wood, brushed and varnished with matte varnished iron flanges. Aluminium outdoor joinery, sliding and retractable, granulated finish.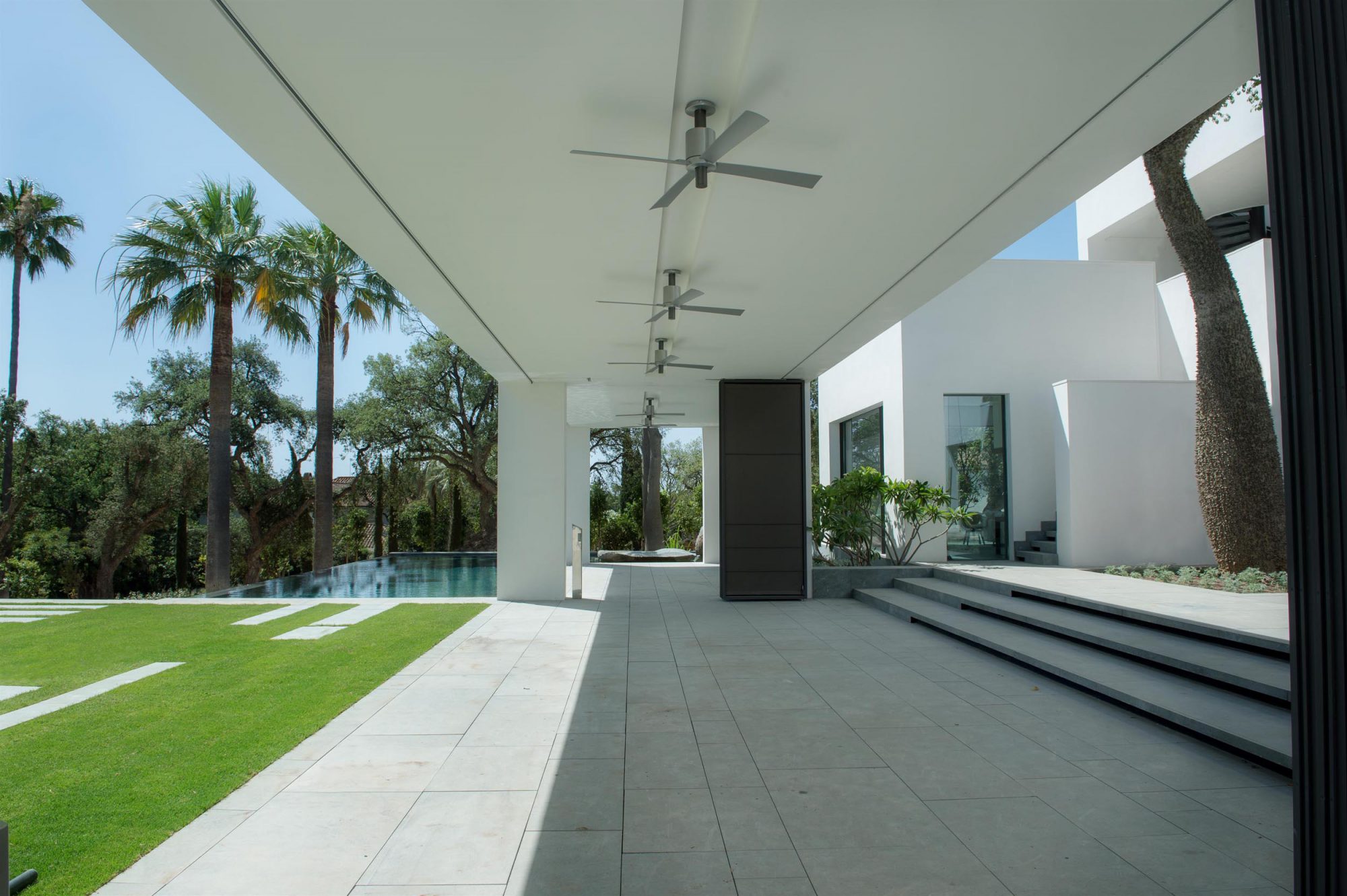 Other data
Housing type
Detached single family dwelling
Description
Premium quality dwelling in Sotogrande Housing Development
Property - Promoter
Private Client.
Location
Sotogrande Housing Development. San Roque (Cádiz Province).
Project Management
Mr. Josep Juanpere Miret –Architect – Project Manager
Mr. Josep Riu de Martín – Architect – Project Manager
Mr. Julio Viciana Pérez – Building Engineer – Site Manager
Mr. Sergio Villena Ponsoda – Building Engineer – Site Manager

Construction years
2010 – 2011
Customer Support
You can also write to us through our contact form.
Contact Form