Los Flamingos Housing Development
Detached single family dwelling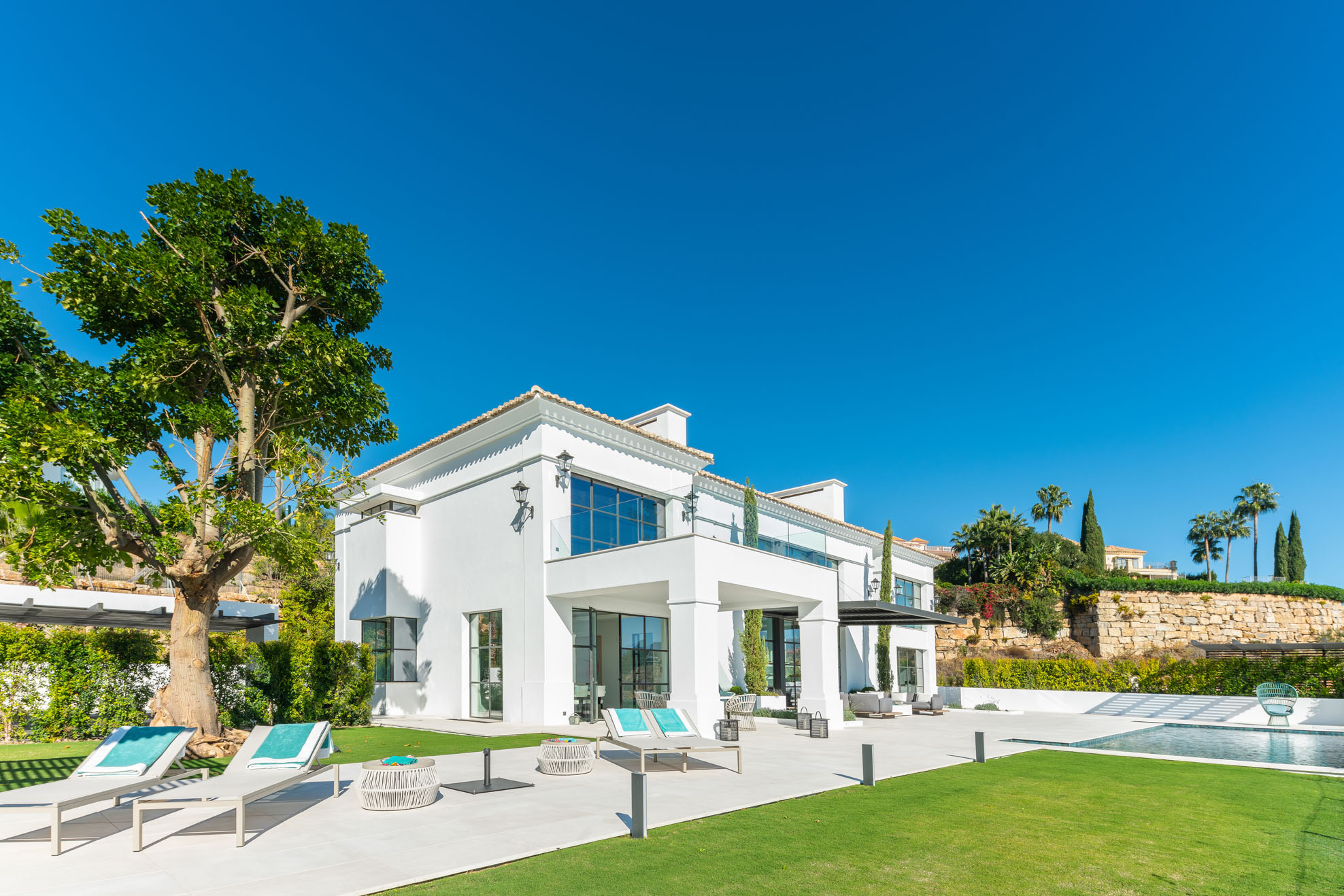 Situated on an exceptionally-located plot of land within Los Flamingos housing development.
Its infinity pool - emerald in colour like the sea bed - seems to be suspended over the estate's golf course. This villa radiates light and elegance with its large, steel-framed windows, offering wonderful sea views from any room in the property. A home with exquisite attributes, built using the most exclusive materials. The house can be accessed along a path paved with granite and limestone, surrounded by palm trees, leading to a spectacular garden with sea views.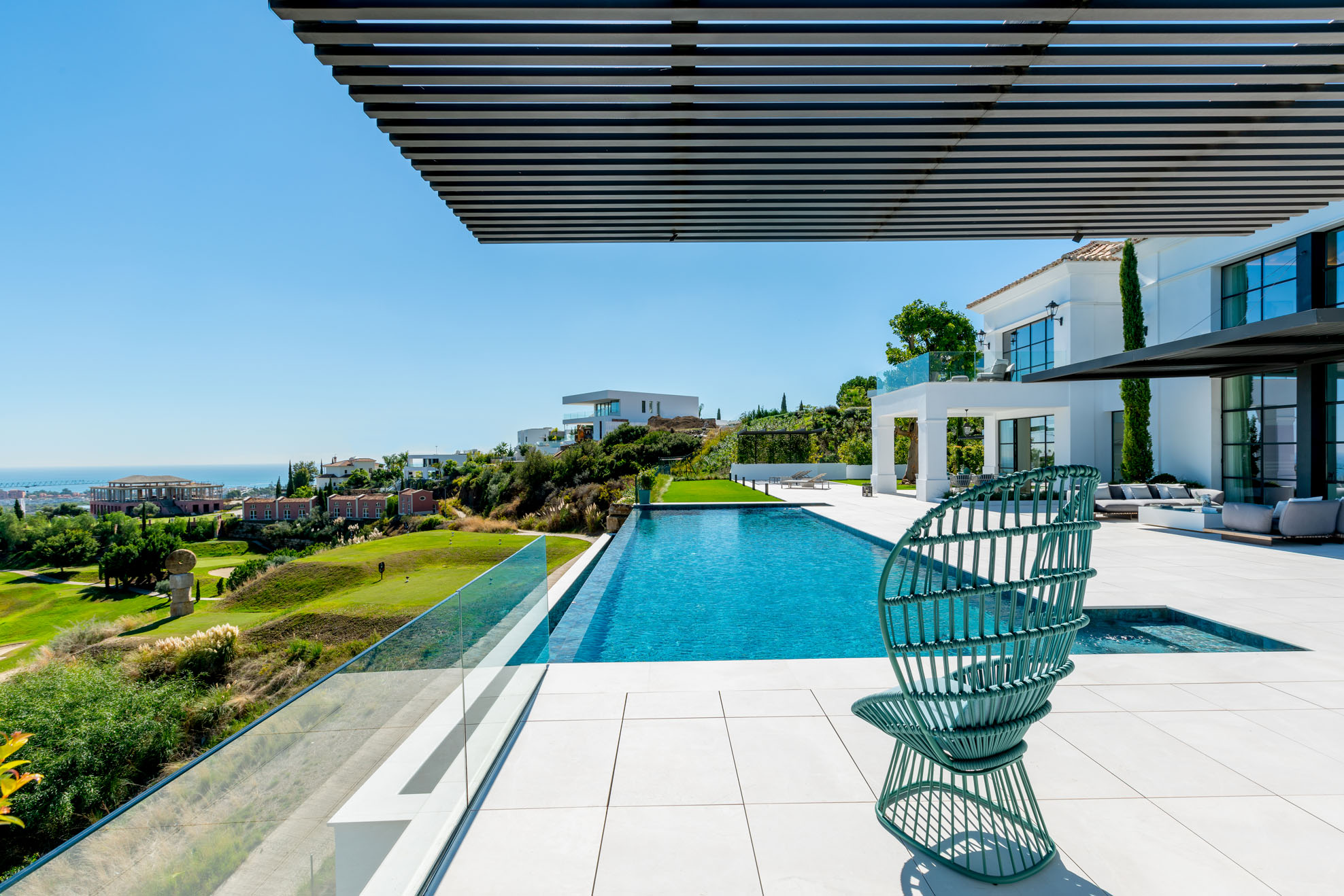 Other data
Housing type
Detached single family dwelling
Description
Single family home in Los Flamingos housing development, Benahavís.
Property - Promoter
Private client
Location
Los Flamingos housing development, Benahavís (Málaga province)
Project Management
Architects: Mr. Miguel Maíz and Mr. Jesús Díaz.
Interior Designer: Ms. Marie Mackintosh
Construction years
2017 - 2018
Customer Support
You can also write to us through our contact form.
Contact Form