On this occasion, we present the Hotel SO Sotogrande, the first 5-star hotel in Sotogrande, in Campo de Gibraltar, where we have collaborated by carrying out part of the work such as the outdoor pools, the HI-SO bar and the 2,500 m2 Spa.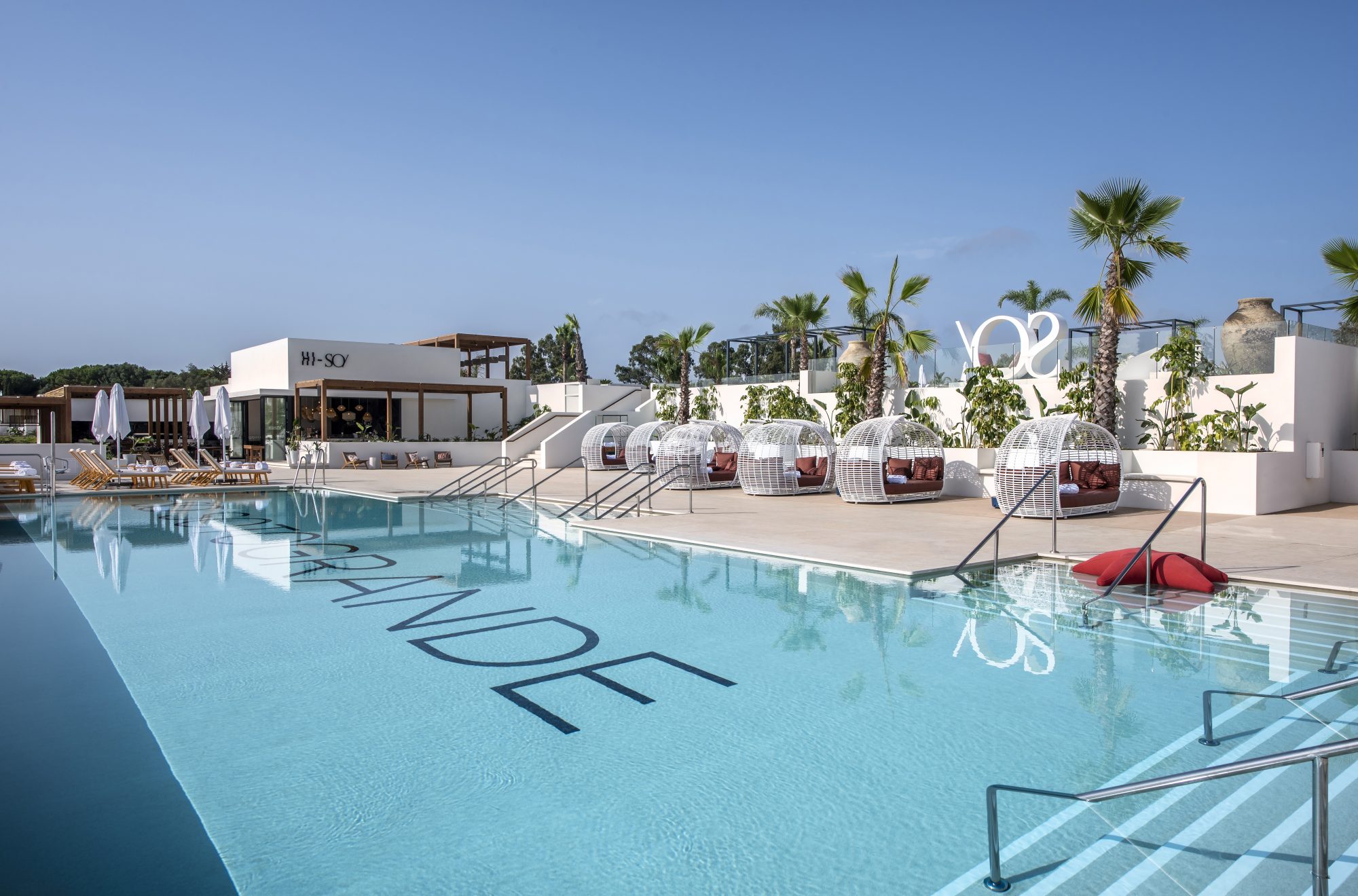 SO Sotogrande, from the Accor group and of contemporary style, has 152 rooms, 36 of them suites, Spa, nine hectares of gardens, 6 restaurants and bars, swimming pools, in addition to be next to the Almenara golf course and close to the golf courses La Reserva and Valderrama.
The SPA building is integrated into the golf course, with a lake on the garden deck and a putting green. Exterior booths area for massages and mud treatments, covered with zinc sheet on the outside and with wooden slats on the inside; outdoor yoga area and viewpoint towards the golf course, made with wooden pillars and beams and covered with zinc.
Construction of outdoor and indoor swimming pools
Inside, 5 pools have been built for different uses, heated, cold, hydromassage, beds and main pool, all made with ceramic pieces and overflowing canal, with floating pavement. It has a hammam area and sauna with a glazed side facing the outside.
Gym area with vinyl pvc flooring. The entire building with large Cortizo aluminum windows to achieve spectacular natural lighting. Interior cladding in stucco and lime mortar, decorated with ceramic lattices and continuous ceilings with indirect lighting and vaulted corridors with plasterboard.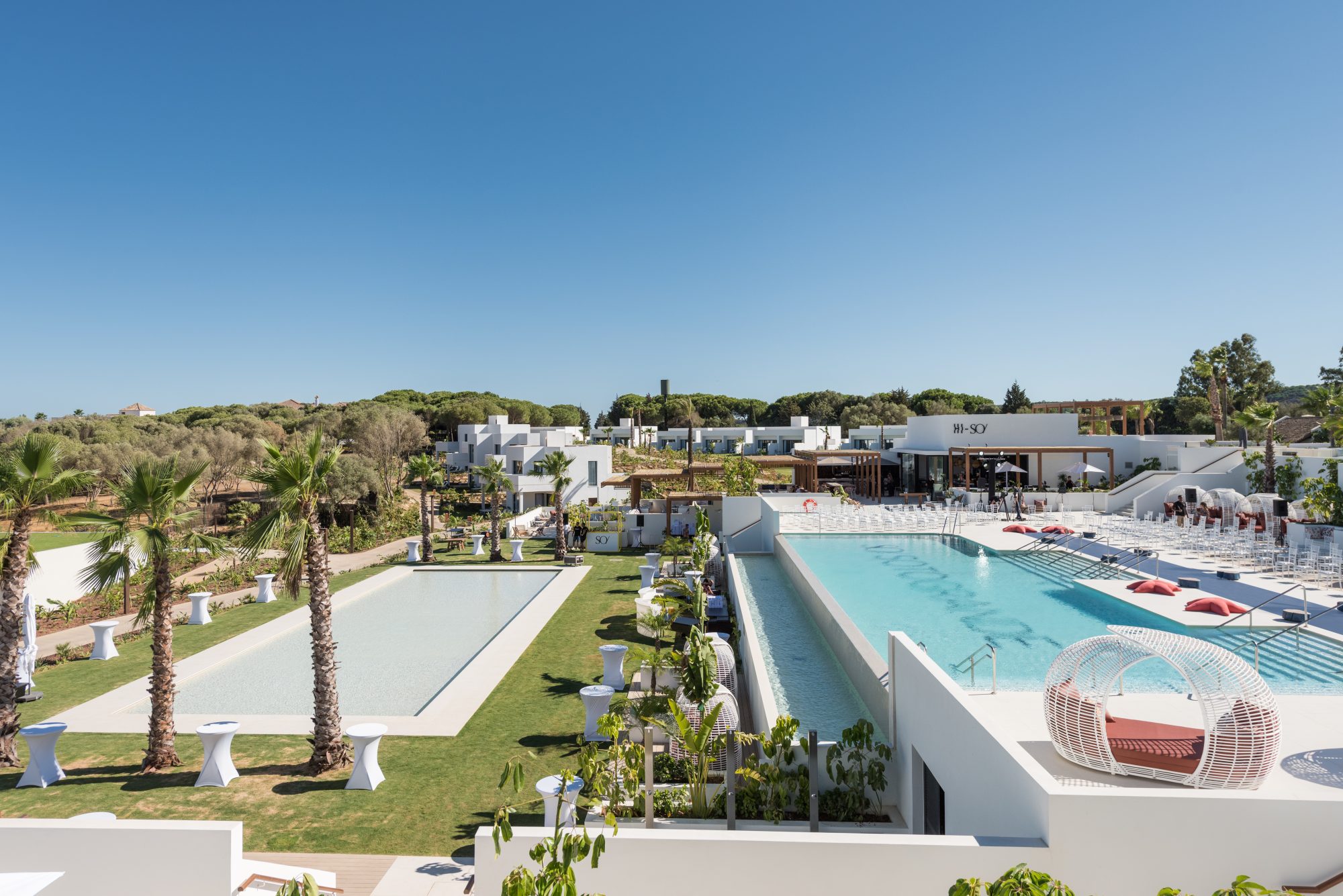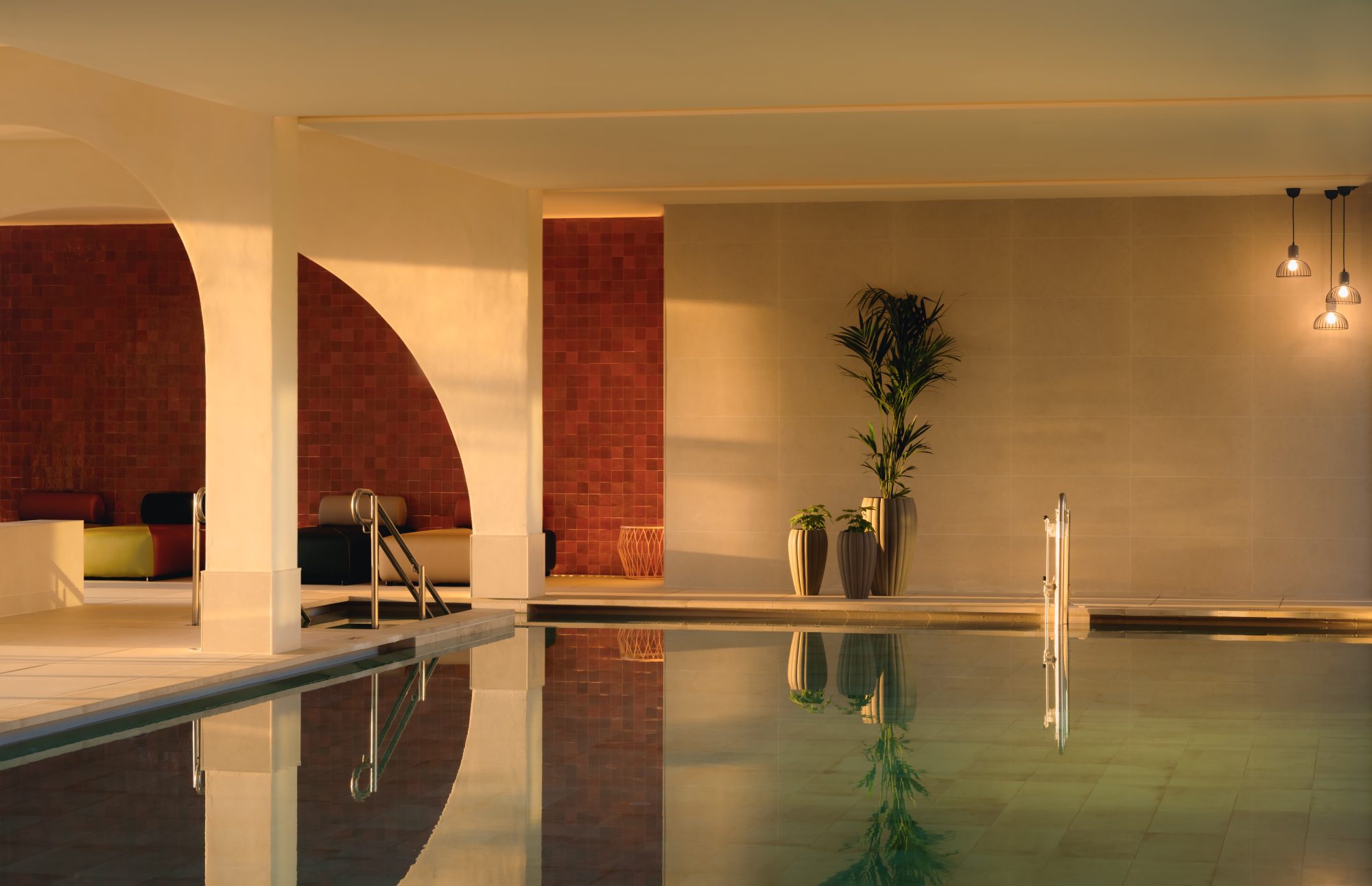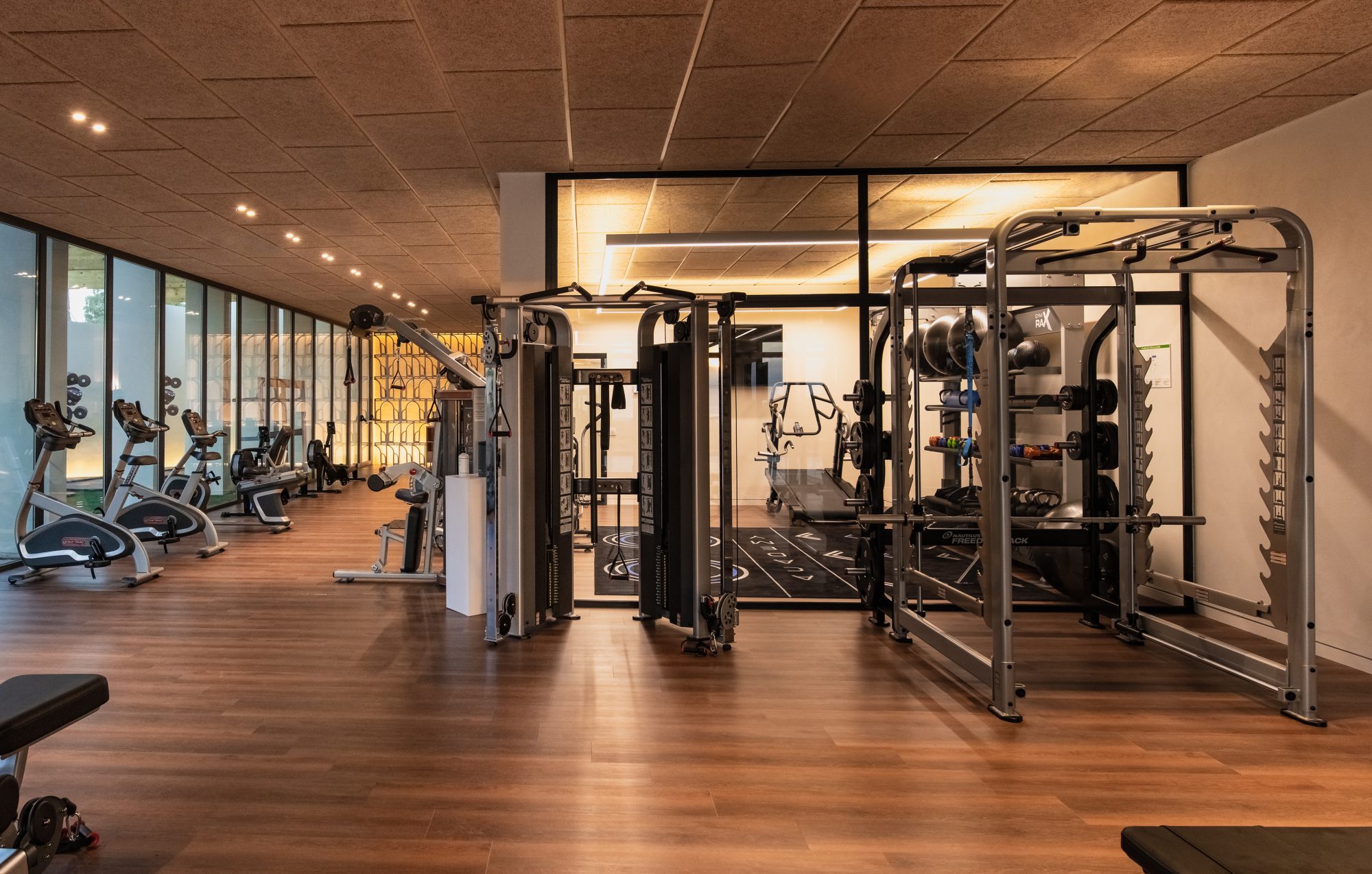 The outdoor pools are lined with reinforced liner-type sheet, with infinity overflow. At the pool area, large, paved platforms with a large 120 x 120 format and synthetic flooring areas.
Construction of a large Ionian barbecue area with Krion bars.
HI - SO, construction in detail
Construction of a building destined for a bar called HI-SO, with a large folding window on two of its sides, a bar counter covered with reclaimed Arabic tile, wall cladding with Italian vinyl in the bar area.
Next to the HI-SO bar, a large bench area shaded by wooden pergolas covered with coloured braided ropes. Bonifacio Solís has extensive experience in the refurbishment and construction of hotels.
We hope you can enjoy a stay at this wonderful hotel soon, On this occasion, we present the Hotel SO Sotogrande, the first 5-star hotel in Sotogrande. Don't forget to check our blog to keep up to date with the latest news in the sector.