42 Viv. Santa Clara
Private Development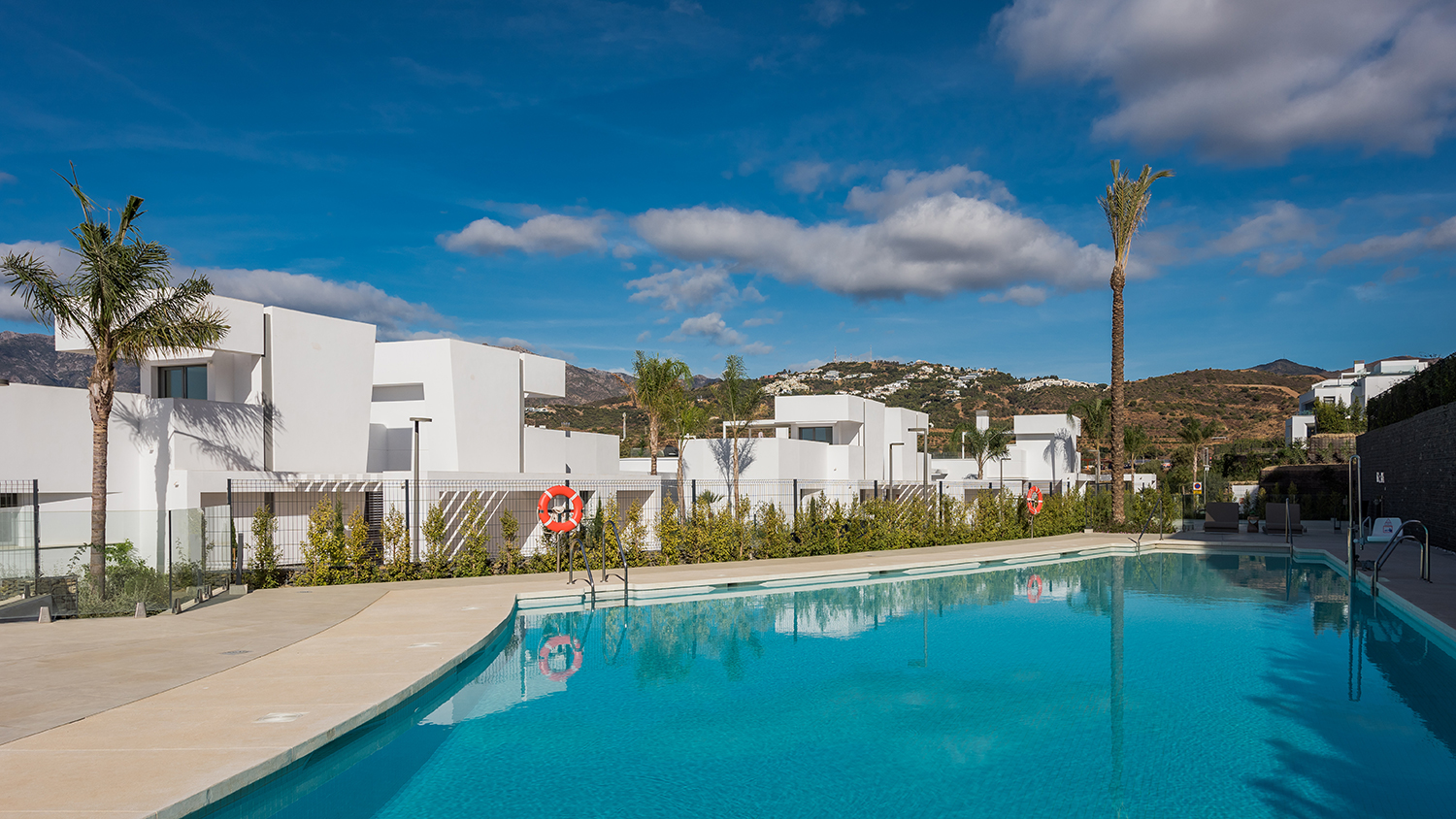 42 homes, 1st phase, in the Urbanization Santa Clara Golf, in Marbella, known as "Soul Marbella Sunset".
"Soul Marbella Sunset" is a development made up of 42 homes, located in Marbella, on a large plot surrounded by the 18-hole Santa Clara golf course.

A first phase integrated within the exclusive private residential complex Soul Marbella, made up of 28 multi-family homes with 3 bedrooms, whose spectacular penthouses have a private pool, 12 semi-detached villas and 2 independent villas, with 4 bedrooms, each with its own garden. All homes have a garage included.

With large windows, which provide them with natural light, underfloor heating, porcelain stoneware flooring, furnished and equipped kitchens, both the production of hot water and air conditioning, cold and heat is through an aerothermal system. Temperature control is achieved through an Airzone-type zoning system.

Once all the phases that will make up the residential complex have been completed, the common areas will have several swimming pools and large garden areas. The owners will have an amenities area, which will include a fully equipped gym, spa, cafeteria, co-working room and concierge services.

Other data
Housing type
Private Development
Description
42 Santa Clara Dwellings.

Property - Promoter
Aedas Homes Group
Location
Urbanization Santa Clara Golf, Marbella (Málaga province)
Project Management
Mr. Rodolfo Amieva Jacobson – Architect – Project Director
Mr. Diego Macías Domínguez – Architect – Project Director
Mr. Sergio Villena Ponsoda – Building Engineer – Project Execution Director
Mr. Miguel Yebra Tejada – Building Engineer – Project Execution Director

Construction years
2020 – 2022
Execution time
24 months.
Budget
19 million euros, approx.
Customer Support
You can also write to us through our contact form.
Contact Form