Atlas American School
Private. Infrastructure. Building for educational use.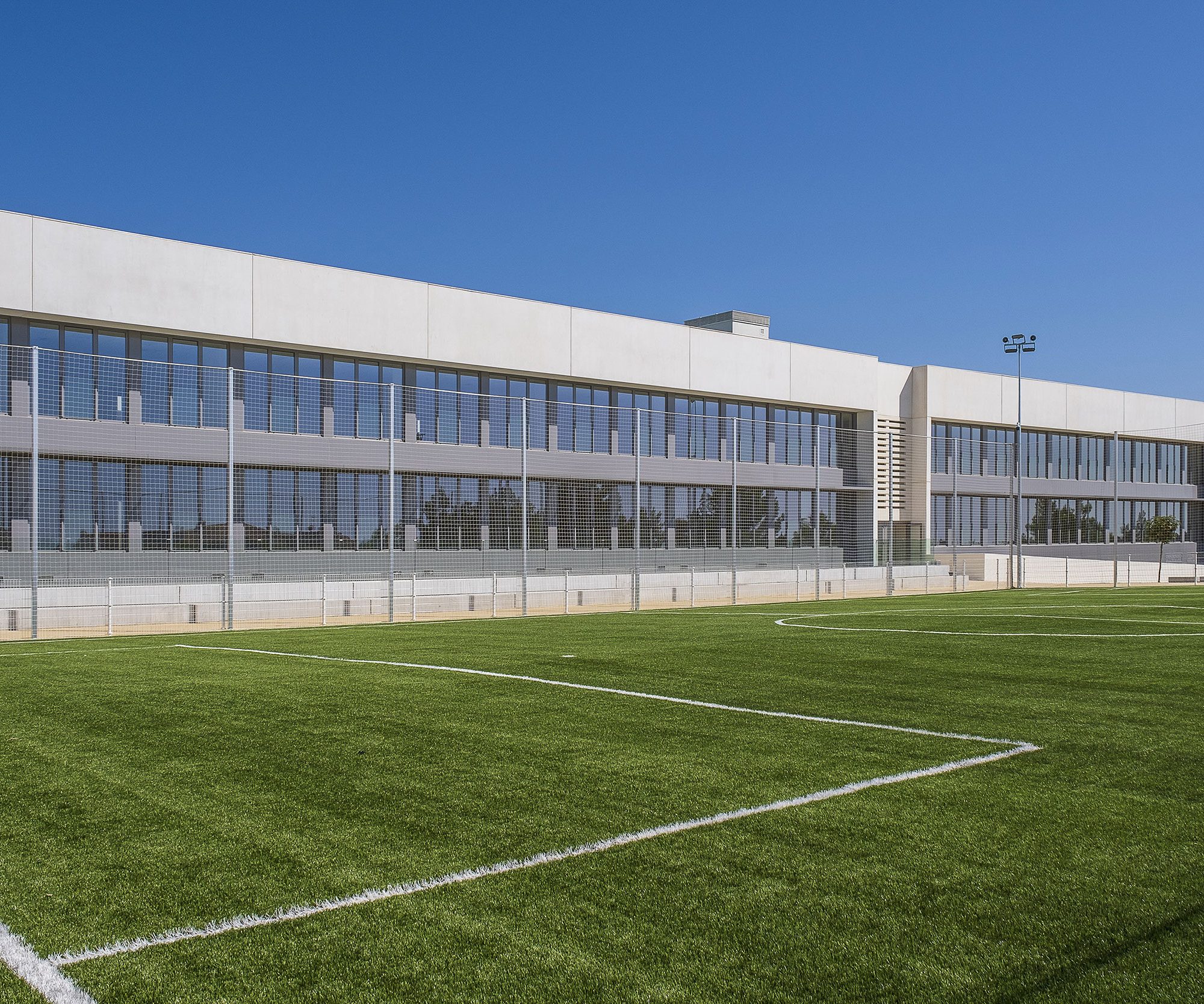 Construction of international school in Estepona, named "Atlas American School".
ATLAS AMERICAN SCHOOL is a private international educational center, located in sector SUP-C13 "Torrevigía", east of Estepona, near Selwo Park and the new Orthodox Church. It covers all pre-university education, from Pre-school to High-School, following the American academic curriculum, which allows access to the University both in Spain and abroad, becoming the first on the Costa del Sol to do so.

It is a longitudinally open construction, adopting the shape of the plot with two differentiated modules joined by walkways and circulation galleries. Its structure is made up of waffle slabs, concrete beams and pillars on a pile foundation. Interior distribution with dry partition systems and projected façade with prefabricated GRC and composite plates between the glass fronts of the classrooms.

It has a built area of 12,146.78 m2 distributed in 56 classrooms, a gym, two laboratory rooms, a music room, a grade room, two libraries, as well as a kitchen and two dining rooms. It also has two basketball-volleyball courts and a 7-a-side soccer field with artificial turf. It has parking for 56 parking spaces. It also has a walkable surface on the deck of about 1,500m2 of artificial grass.

It has a total capacity for about 800 students distributed in: Pre-school, Elementary school, Middle school and High school.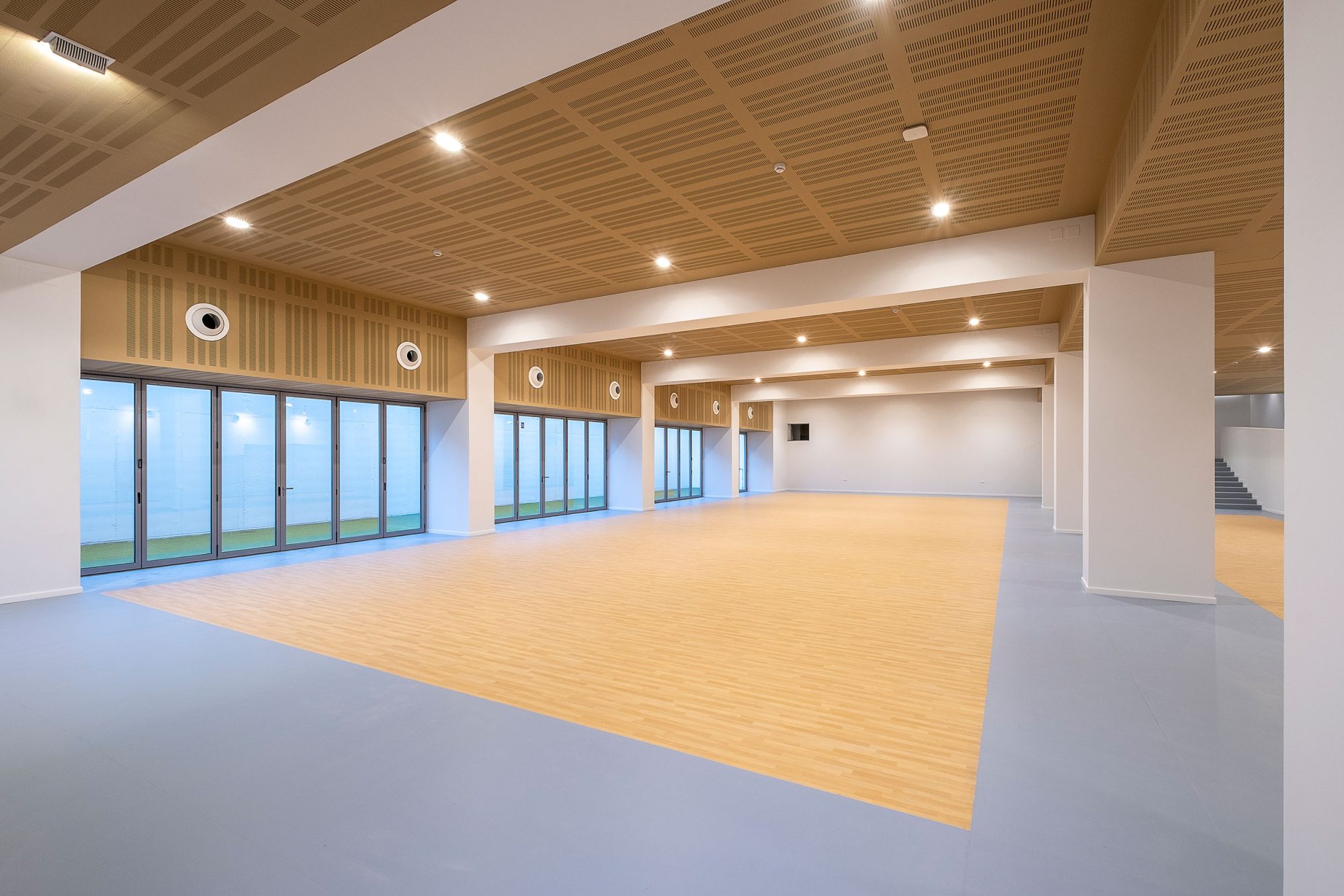 Other data
Housing type
Private. Infrastructure. Building for educational use.
Description
Atlas American School, Estepona
Property - Promoter
Montealina Proyectos Educativos, S.L.
Location
Sector SUP-C13 "Torrevigía", Estepona (Malaga province)
Project Management
Mr. Guillermo Vilches Cocoví – Architect – Project Director
Mrs. Paula Vilches Rodríguez – Architect – Project Director
Mr. Diego Álvarez Lozano – Building Engineer – Project Execution Director

Construction years
2021 – 2022
Execution time
15 months.
Budget
10 million euros, approx.
Customer Support
You can also write to us through our contact form.
Contact Form