Puerto Santa María Aquaculture Centre
Private. Infrastructure.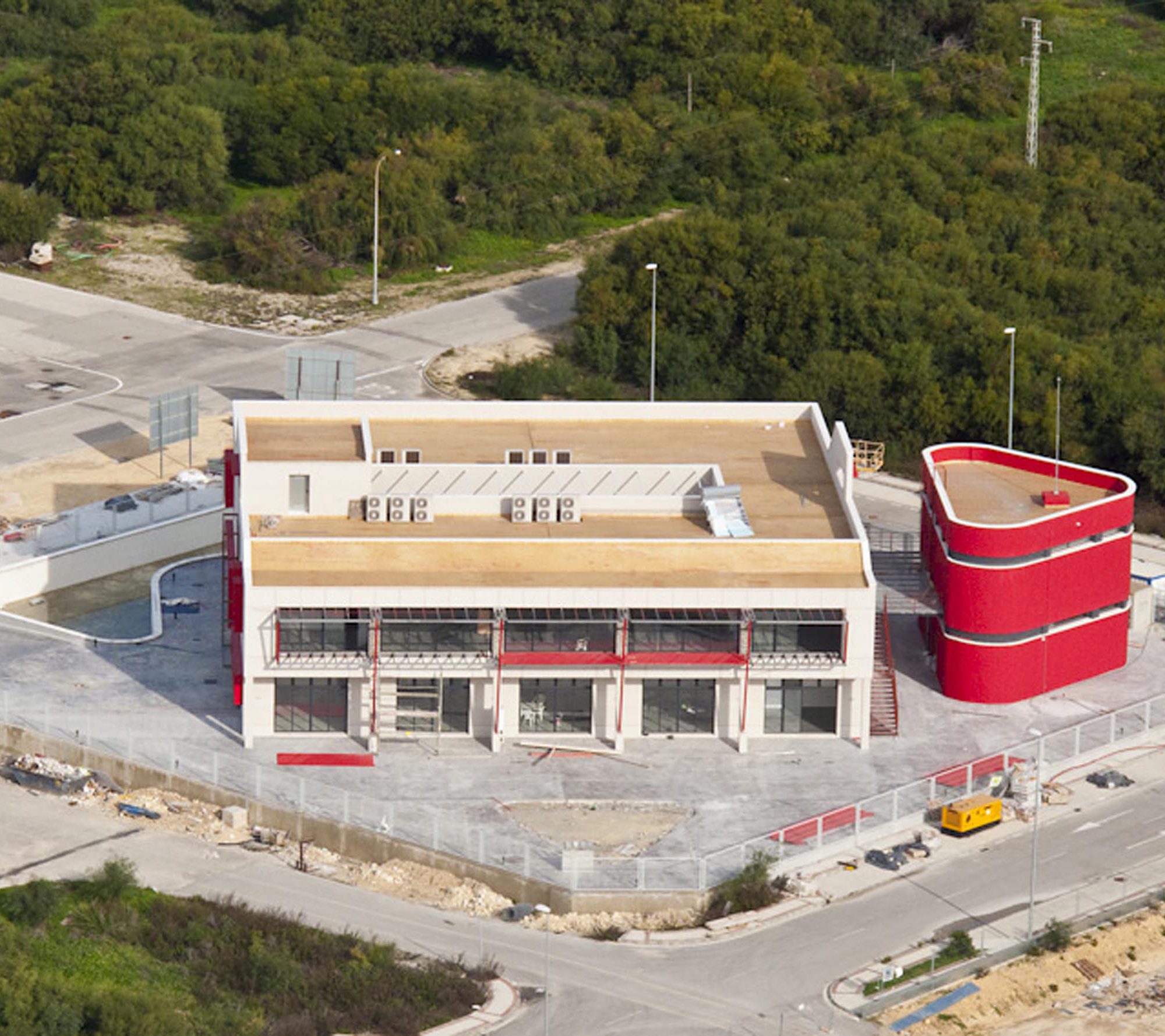 Building of 1,842.02 m² located on the Puerto de Santa María dock, designed for research related to aquaculture agriculture, both in seawater and freshwater.
Is has been designed in order to optimise bioclimatic resources, and to this end, vertical screens have been placed on the windows facing east, along with perimeter extensions in order to achieve optimum illumination without the sun coming in to produce a greenhouse effect. The top deck is used as a sun trap, both in order to obtain photovoltaic energy and for running hot water.

Laid out on two floors. On the first floor are the testing units, classified by subject, the product processing lab and the engineering lab. On the upper floor are the facilities for administration and centre management, along with various analysis and research labs.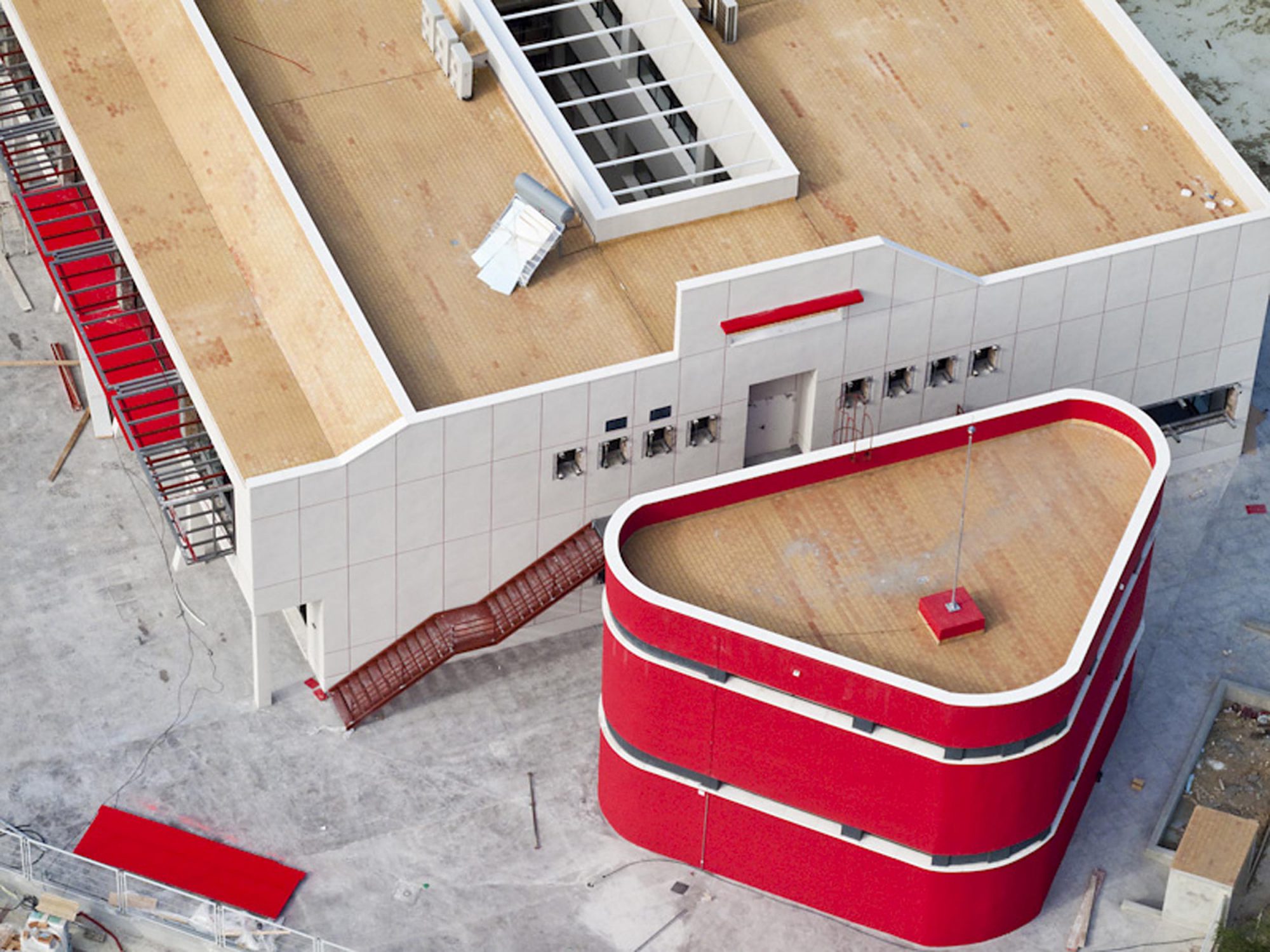 Other data
Housing type
Private. Infrastructure.
Description
Building for industrial use.
Property - Promoter
Ctaqua S.A.
Location
Muelle Comercial S/N. Puerto de Santa María. Cádiz Province.
Project Management
Mr. Ignacio Algarín Vélez – Architect – Project Manager
Mr. Salvador Pérez Aguilar – Building Engineer – Site Manager
Construction years
2010 – 2011
Budget
2.02 million euros
Customer Support
You can also write to us through our contact form.
Contact Form