Botanic gardens – Orchid collection
Public. Infrastructure.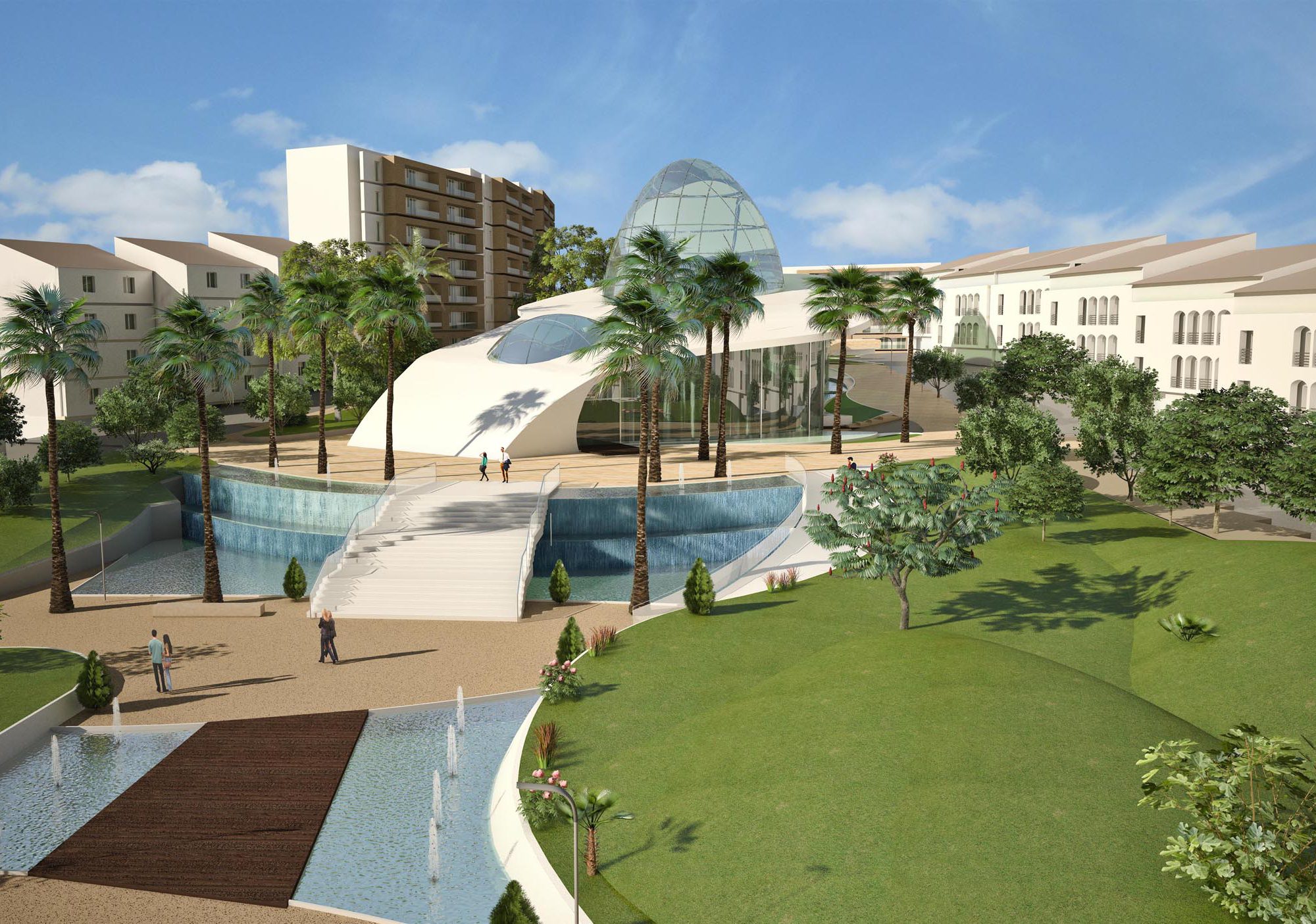 Construction and landscaping of an innovative botanic garden and orchid collection in the centre of the town of Estepona in the province of Málaga.
The building, avant-garde in style and climate-sustainable, is divided into two levels at different heights, and separated by a lovely bamboo wood; it covers an area of 1,000 m² and has a volume of 15,000 m³; among the visual attractions are a lake, a waterfall of more than 15 metres and three glass domes, the highest of which reaches 30 metres in height, offering a surprising image when seen from inside.
It contains more than 5,000 plants, amongst which there are more than 1,300 species of orchids from all over the world. This is the largest collection in Europe and one of the largest in the world. The site has more than 200 m² of vertical gardens, planted on a 12 metre high wall, and the plants have grown onto five different heights. With this system, the different species will climb the wall and form themselves into patterns in a natural fashion with the passing of time.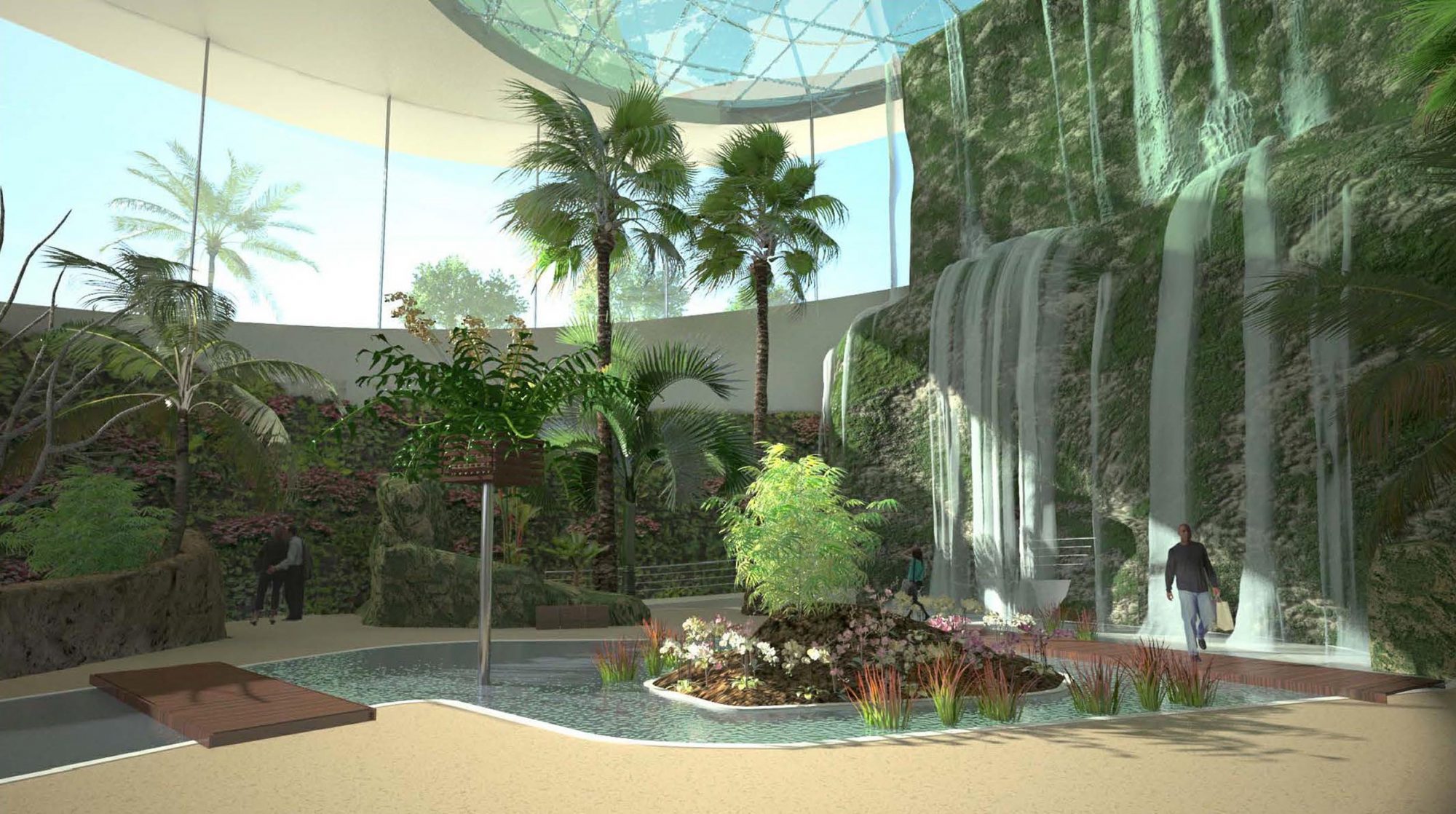 Other data
Housing type
Public. Infrastructure.
Description
Botanic garden - orchid collection. Recreational use.
Property - Promoter
Estepona Town Council
Location
A-UEN-R12 "Cooperative", Estepona. Málaga Province.
Project Management
Mr Arturo M. Cebrián García – Architect – Project Manager
Mr Héctor J. Ruiz Hidalgo – Highway Canal and Port Engineer – Project Manager
Construction years
2014 – 2015
Budget
2.62 million euros
Customer Support
You can also write to us through our contact form.
Contact Form