Violón Park
Public. Infrastructure.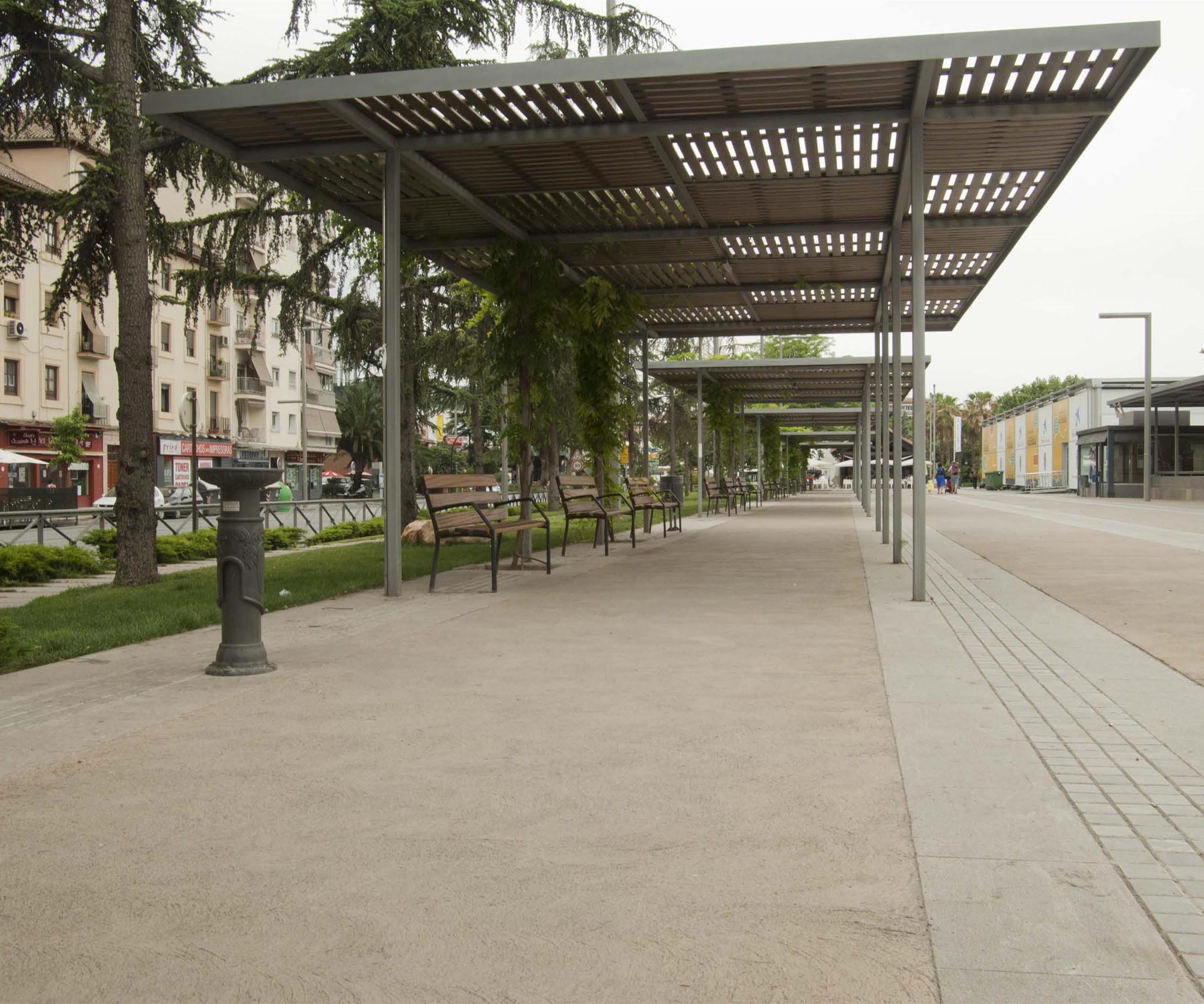 Finalisation of the urban infrastructure generated after the construction of the underground car park in the central Paseo del Violón, located in the capital city of Granada. The new public space generated has a total surface area of 9,000 m².
Different solutions are created according to the area to be developed: areas with hard paving, shammy leather type soft paving, granite paving in the area around the Constitution monument, and a grassed area. The facility has been completed with the installation of public lighting and putting in place of urban furniture. Of particular note is the presence of a dozen pergolas covered with climbing plants, with three benches under each pergola, located on the two sides of the pathway, alongside a line of trees set on the edge of the traffic route and other lines of trees parallel to the river.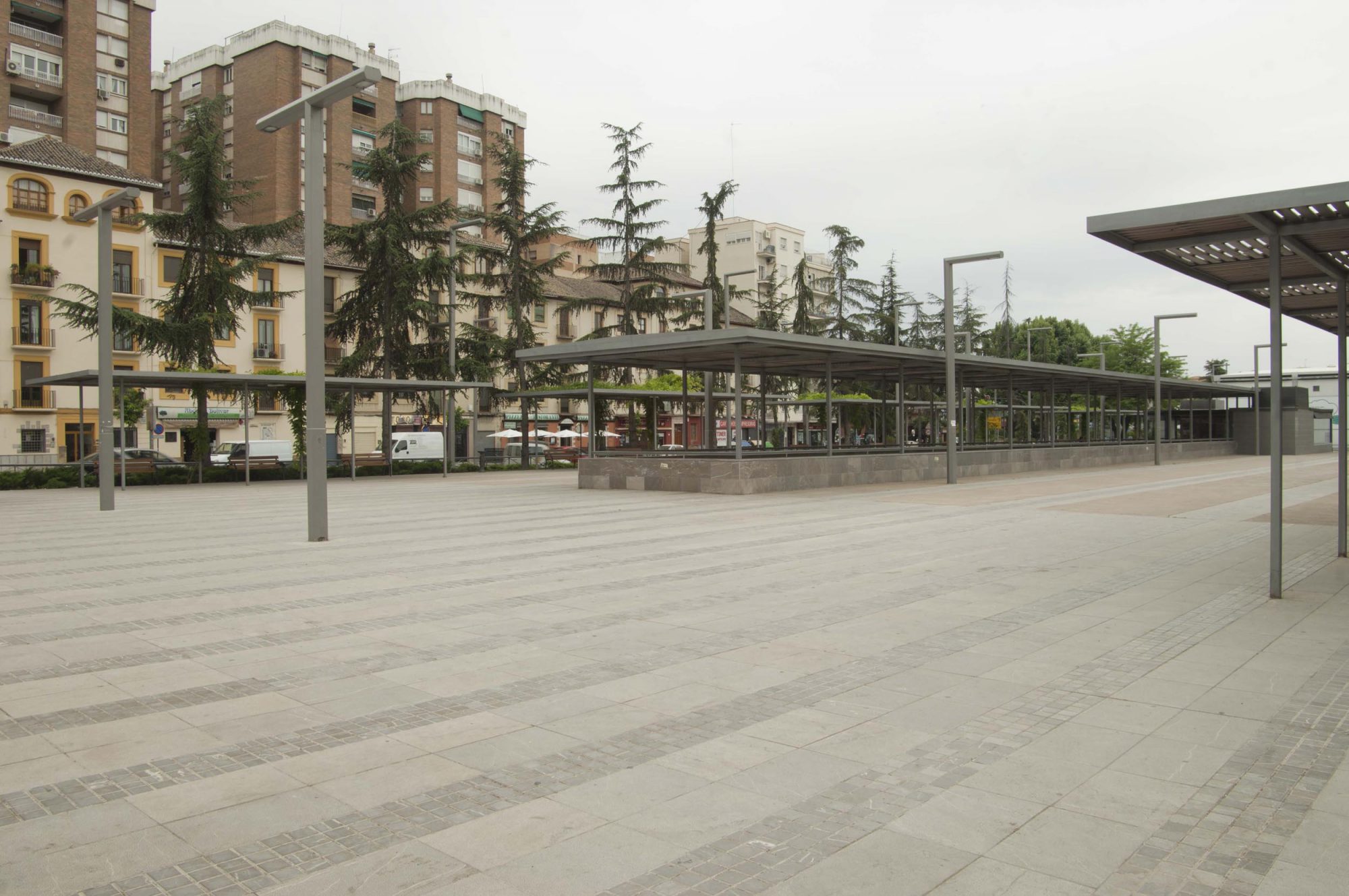 Other data
Housing type
Public. Infrastructure.
Property - Promoter
Granada City Council
Location
Paseo del Violón, Granada.
Project Management
Ms. Aurora Rodríguez España – Public Works Building Engineer – Project Manager
Construction years
2009 – 2010
Budget
1.08 million euros
Customer Support
You can also write to us through our contact form.
Contact Form