Laguna Alcazaba Lagoon Casares
Hydraulic Civil Engineering Work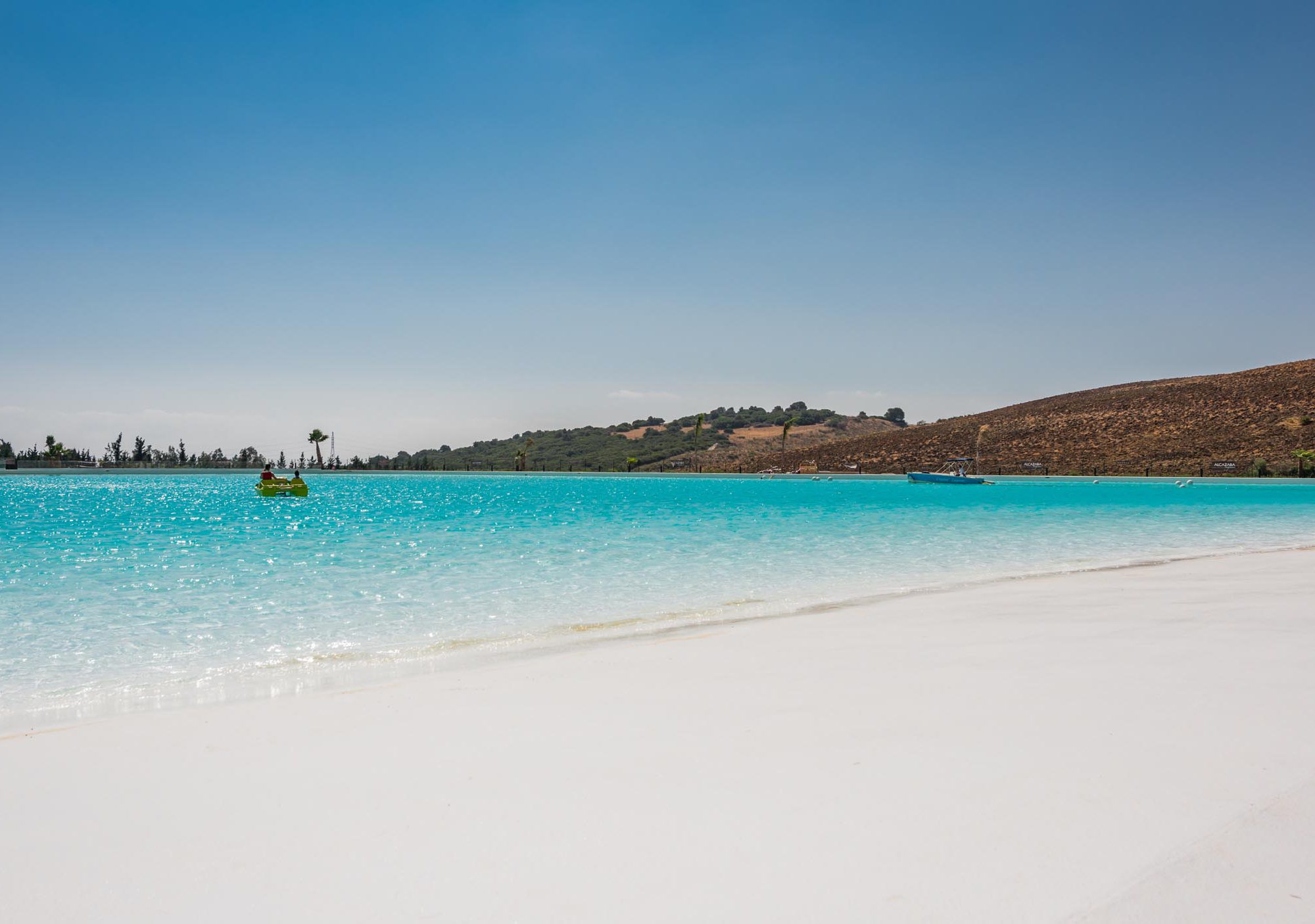 A singular pioneer project in Spain, which has consisted in creating the largest recreational artificial lagoon in Europe, of about 14,500 m2 with the creation of an artificial beach on the perimeter, in addition to 3 swimming pools.
The lagoon has been made with PEAD membrane 2mm thick and white. It has 12 systems of filtration, cleaning, dosing and ultrasound.
This combination of navigable lake and swimming pools has been named "Alcazaba Lagoon".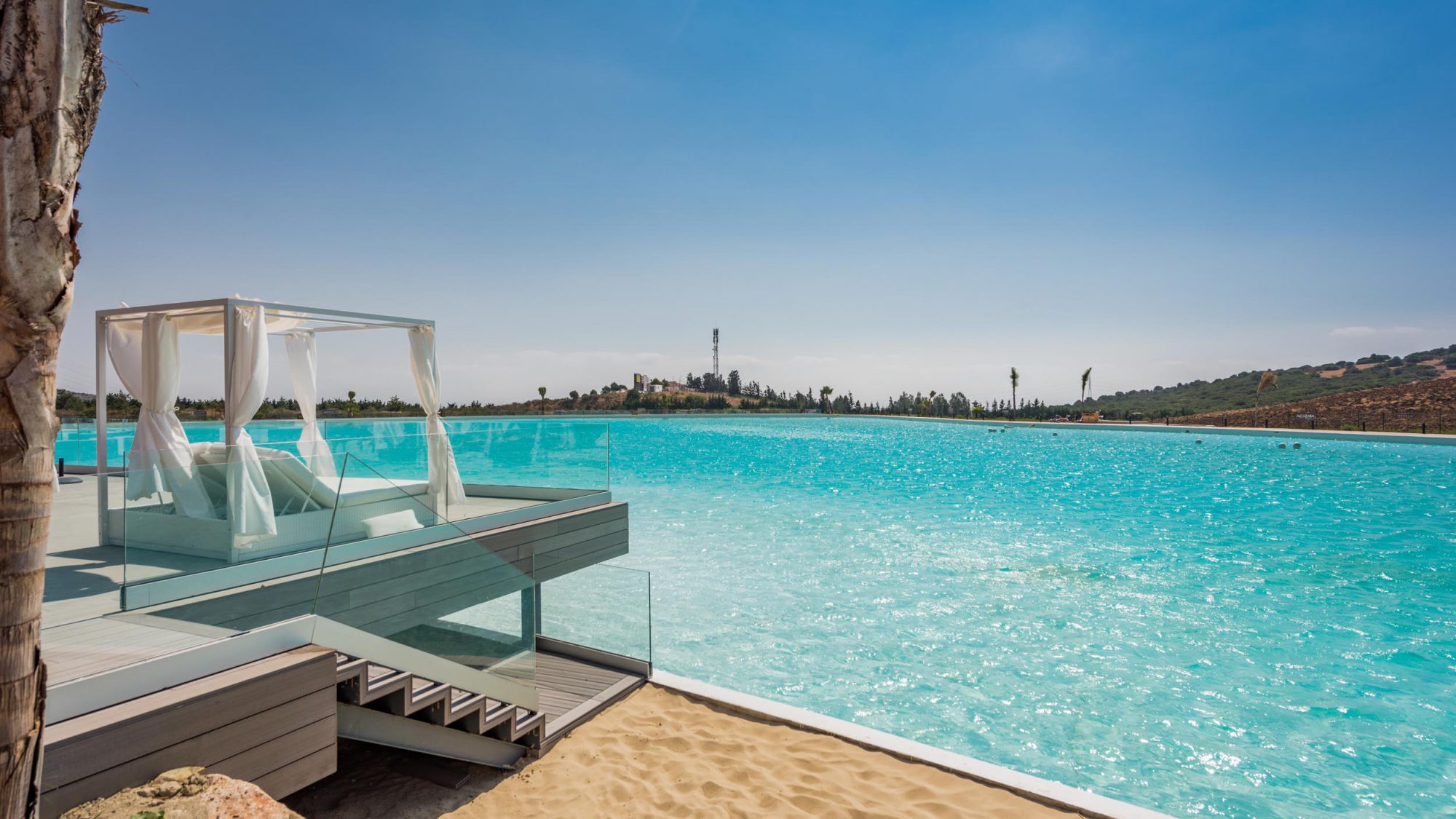 Other data
Housing type
Hydraulic Civil Engineering Work
Description
Navigable lake and set of 3 swimming pools
Property - Promoter
SAGAMORE REAL ESTATE S.L.
Location
Located on the "Finca el Beneficiado" plot, next to the "Alcazaba Hills" Residential Development, within the town limits of Casares (Málaga Province).
Project Management
Architect and Project Manager: Mr. Hugo Torrico Camacho. Building Engineers and Site Manager: Mr. Sergio Villena Ponsoda and Mr. Mariano Martínez Teruel.
Construction years
2015 – 2016
Budget
2.2 million euros, approx.
Customer Support
You can also write to us through our contact form.
Contact Form