Coastal Path
Public. Infrastructure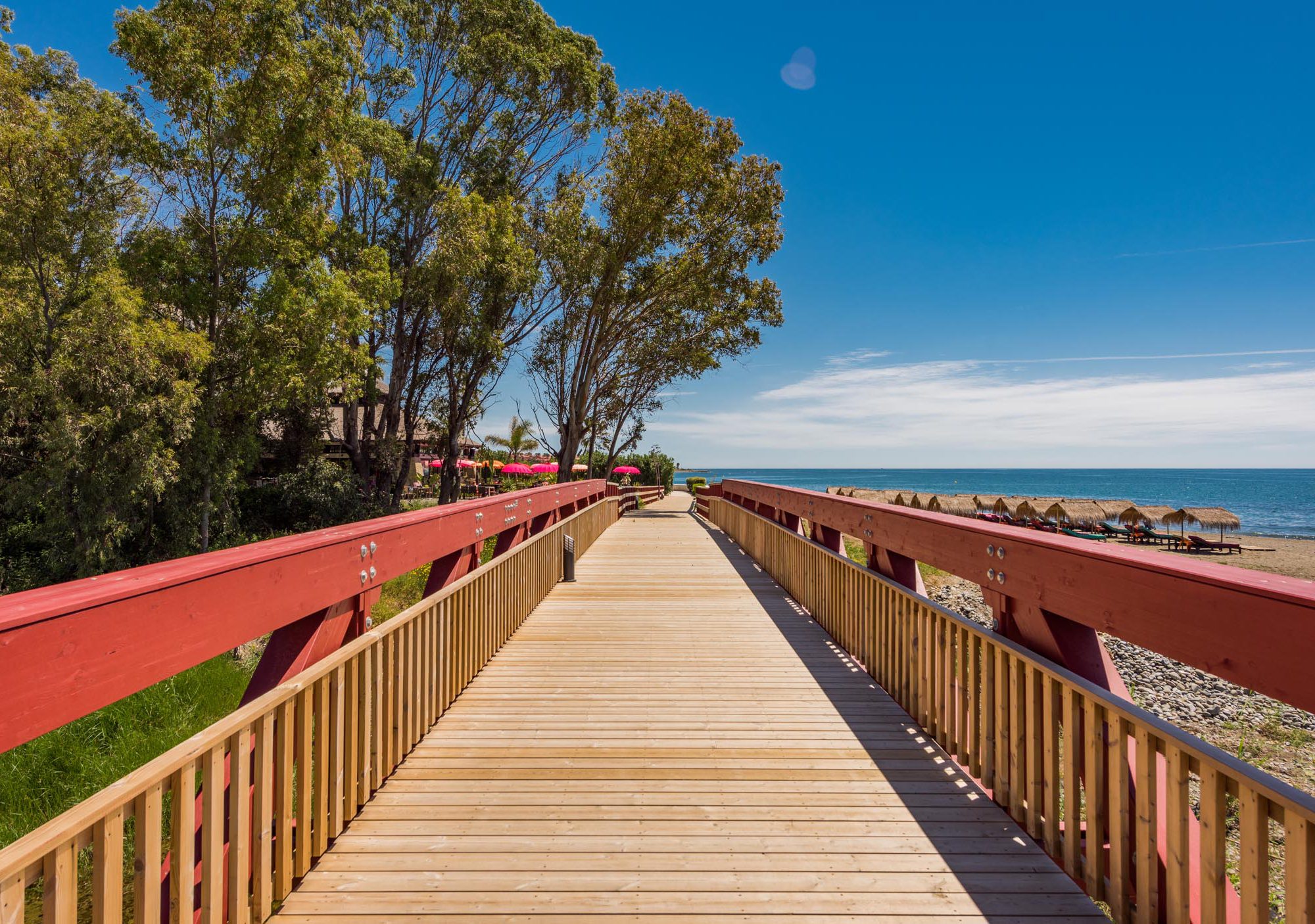 The action undertaken in this project has comprised the completion of a section of pedestrian coastal path, paved in imprinted concrete, to link the pedestrian paths already in existence on one and the other side of the work. Of particular note is the completion of a wooden bridge with a 20 metre span, 3 metres in width, to cross the Las Cañas Stream.
The whole northern edge of the walkway has been planted with shallow landscaping based on turfed grass, shrubs and various species of trees. Action was rounded off with the installation of lighting beacons and urban furniture (benches and bins).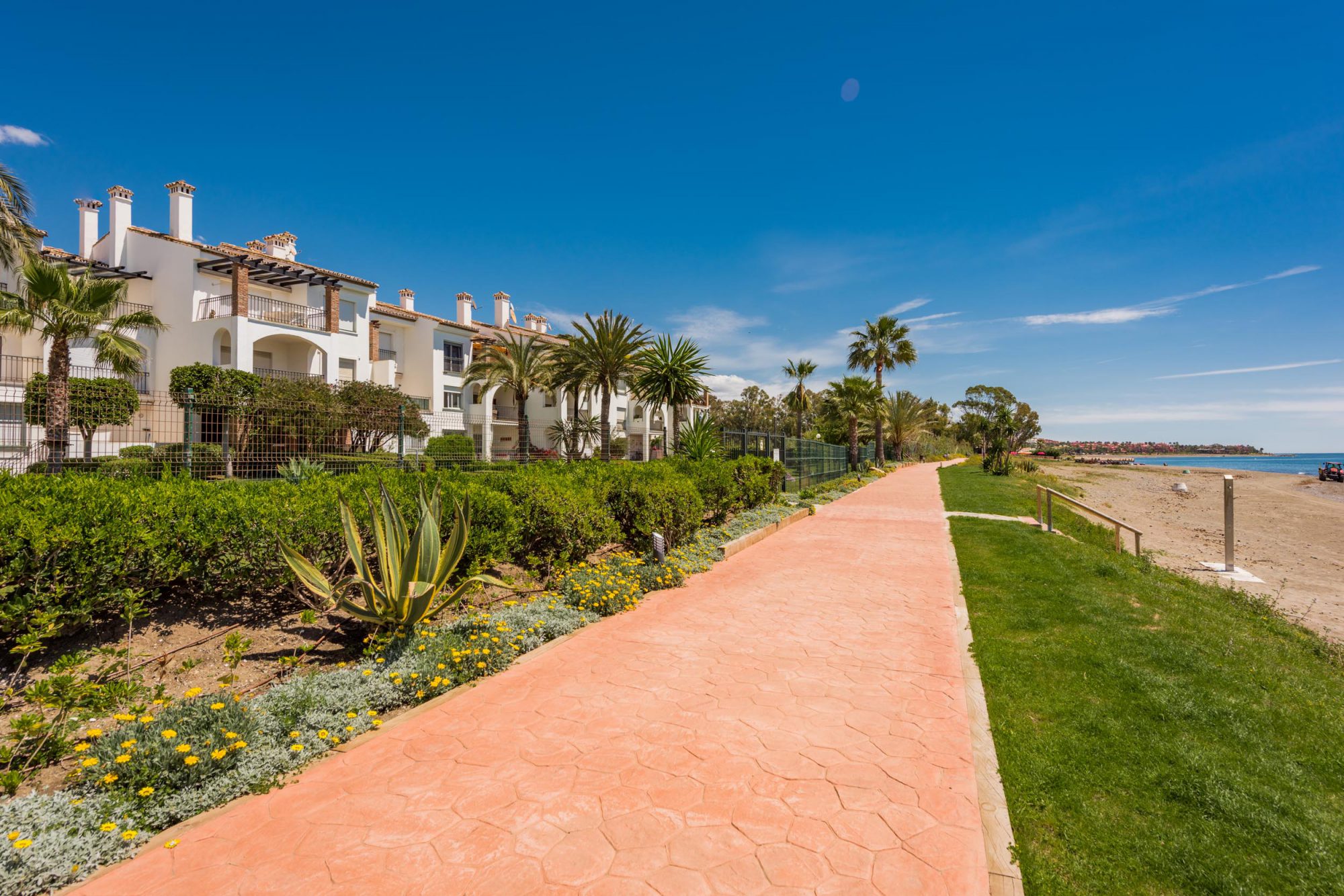 Other data
Housing type
Public. Infrastructure
Description
Section of Coastal Path
Property - Promoter
Estepona Town Council
Location
Hacienda Beach – Chimenea Housing Development (Estepona)
Project Management
Mr. Raúl de Mendizabal Vega (Highway, Canal and Port Engineer) – Project Manager
Budget
0.30 million euros
Customer Support
You can also write to us through our contact form.
Contact Form