Parish church of San Jose
Private. Infrastructure.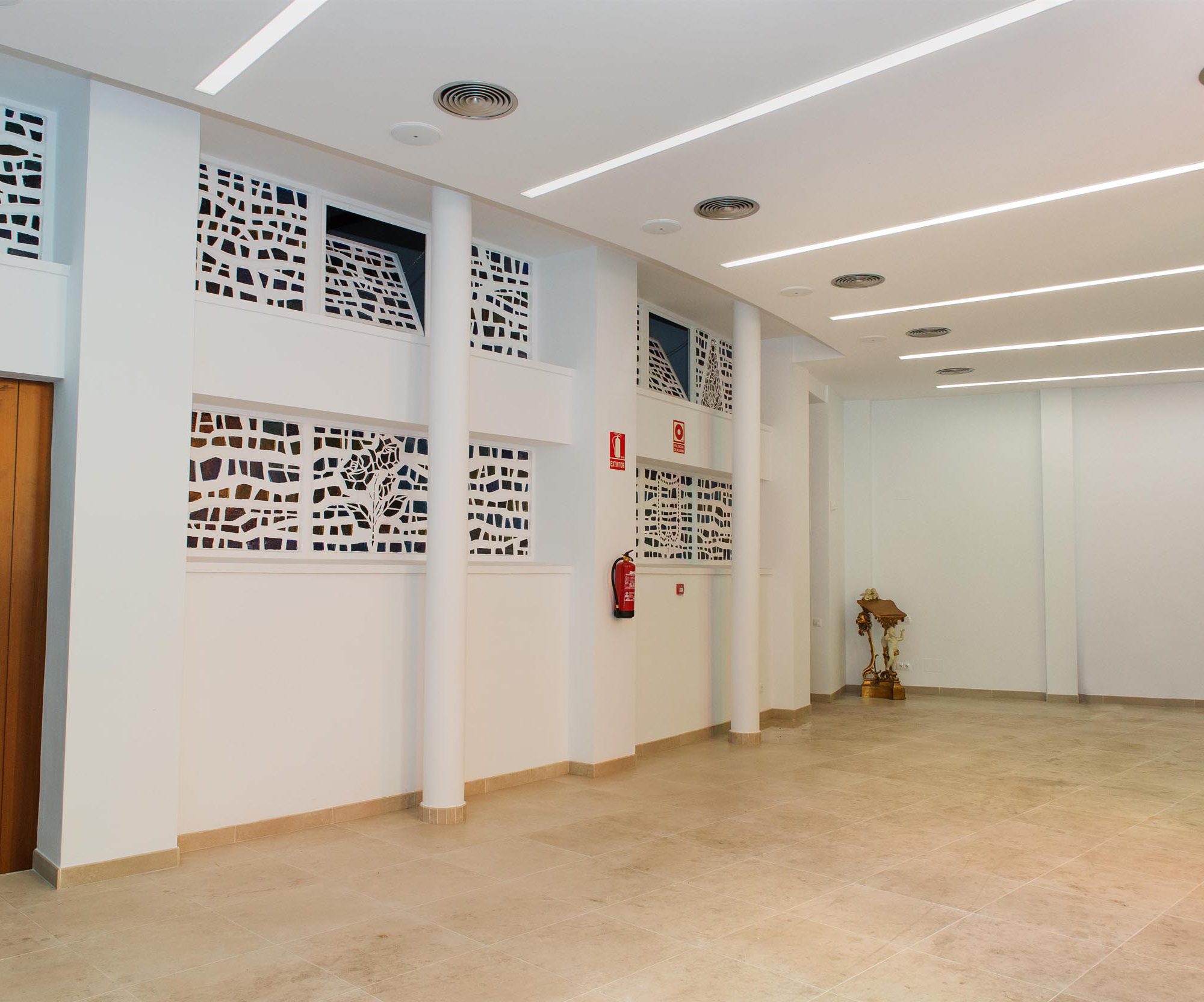 Building, with an area after extension of 1,670.49 m², fitted with new rooms for the San José Parish.
The ground floor houses the Church Sacristy, parish offices, store rooms and a Cáritas office. On upper floors there are multi-purpose classrooms, mainly designed for catechism teaching.
Highlights are the combination on the ventilated façade of polymer concrete, with a modern design mixed with traditional elements such as natural stone, coloured glass, stained glass and finishes in COR-TEN steel and oxidised copper.
There is also a annexe to the Parish Church building for a meeting hall and a columbarium. This project includes restoration of the façade of this place of worship with real cream natural stone. Of additional note is the combination of traditional and modern materials, along with the infographic design on the access ramp rail.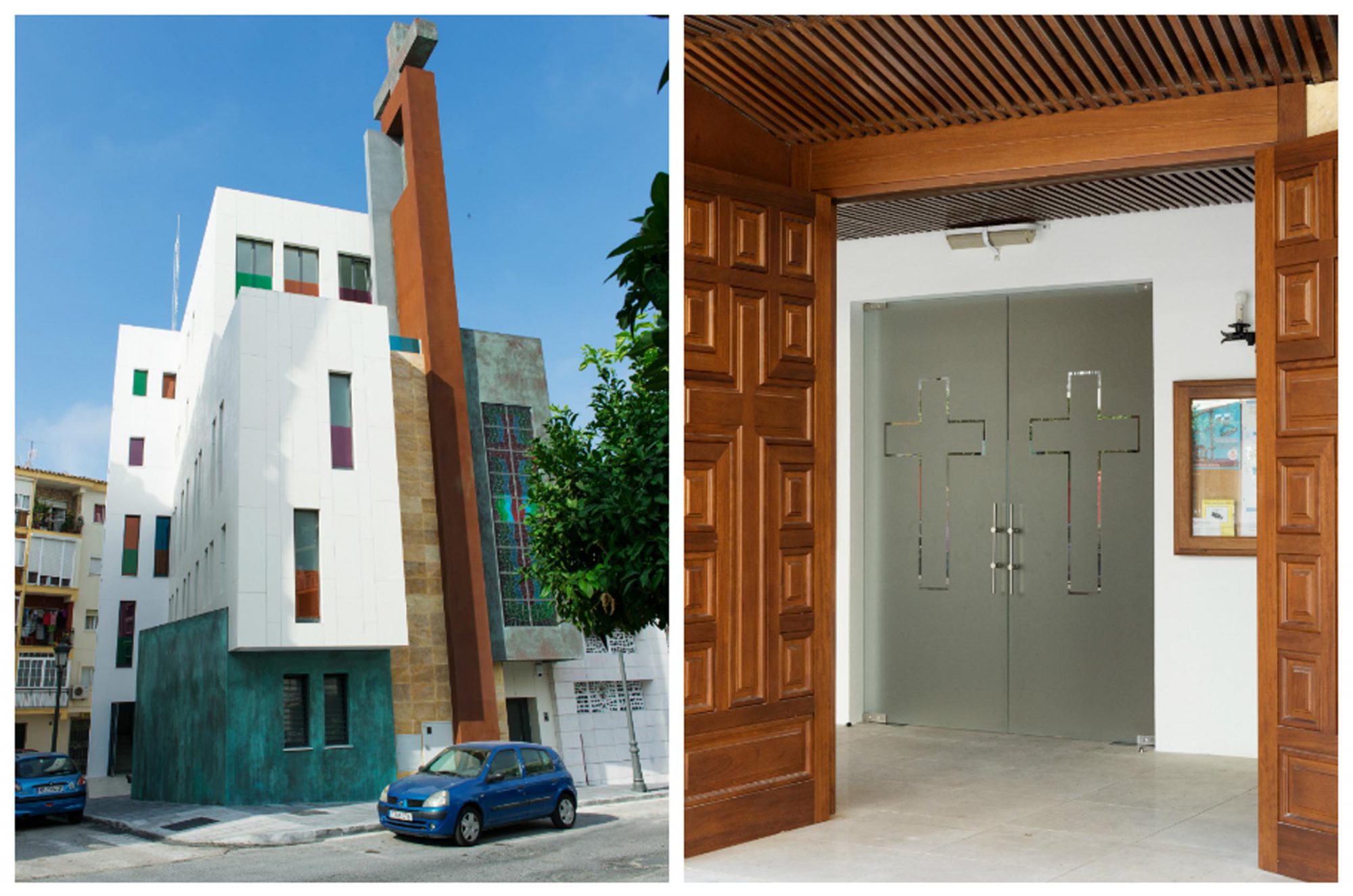 Other data
Housing type
Private. Infrastructure.
Description
Building for religious use.
Property - Promoter
Málaga Bishopric.
Location
Street corner Valencia with Galicia street, Estepona. Málaga Province.
Project Management
Mr. Luis Escarcena Gil – Architect– Project Manager
Mr. Sergio Villena Ponsoda – Building Engineer – Site Manager
Mr. Manuel Germade Rodríguez – Building Engineer – Site Manager
Construction years
2012 – 2013
Budget
1.45 million euros
Customer Support
You can also write to us through our contact form.
Contact Form