Bulevard San Pedro
Public. Infrastructure.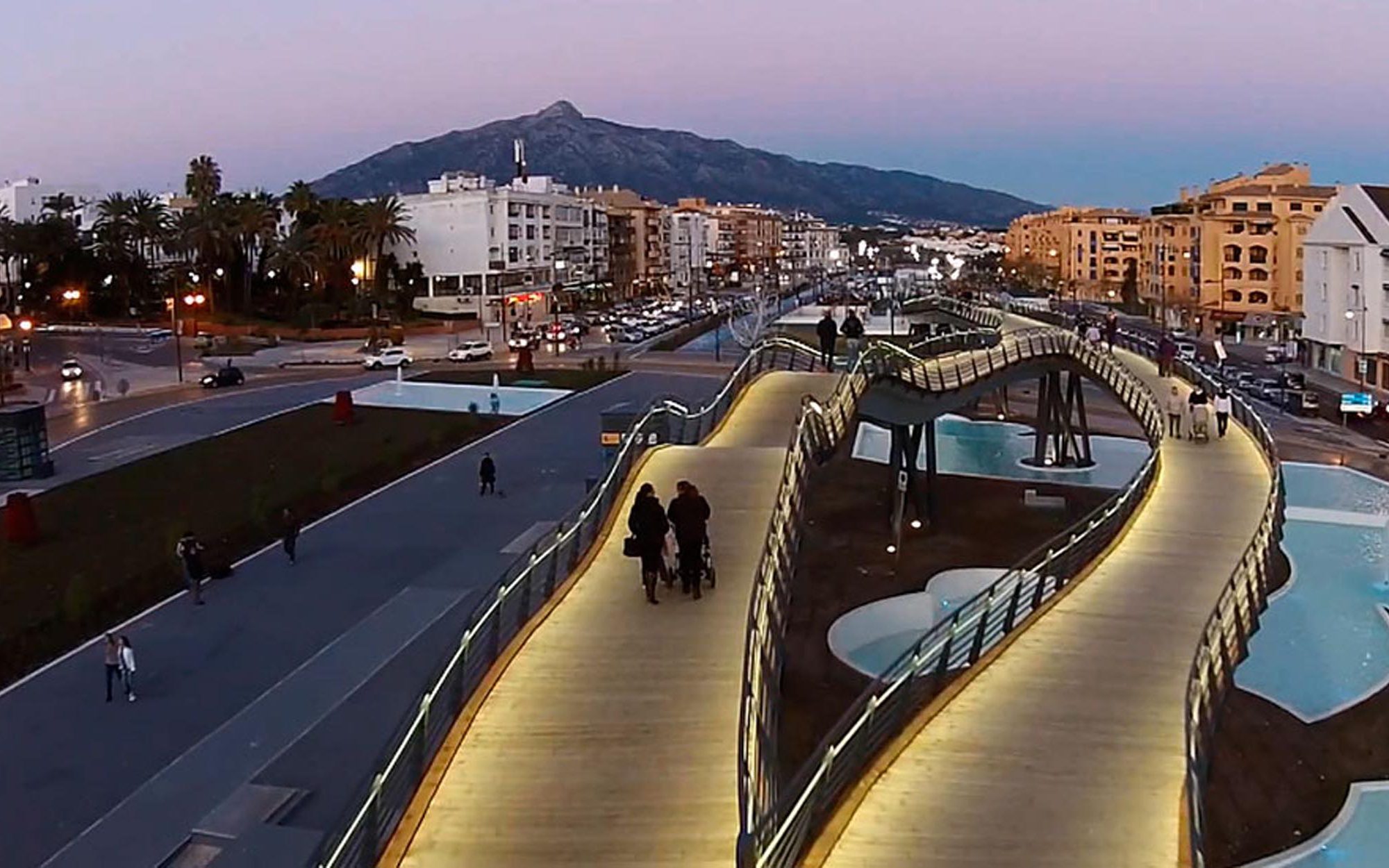 Work corresponding to the project for "Reconditioning of the A-7, section: San Pedro de Alcántara crossing", has generated spaces above the routing of 54,700 m2 underground. The project centres on a central walk along organic lines which carries on over a metallic flyover to cross the central roundabout; linking east with west, this goes up and down like the waves of the sea, joining together the different levels of the construction.
Children's play areas, depths of water, fountains, areas with gardens and a pedestrian walk with pergolas located to the north, with the most winding area of the southern part composed of bars, a gastro-market, a tourist office and an amphitheatre, interspersed with sitting areas and play areas. This walk is a whole sea of sensations, as it passes through a multitude of multi-sensorial spaces, with different scents, colours, scales and characters, adapted to different uses and different groups of people.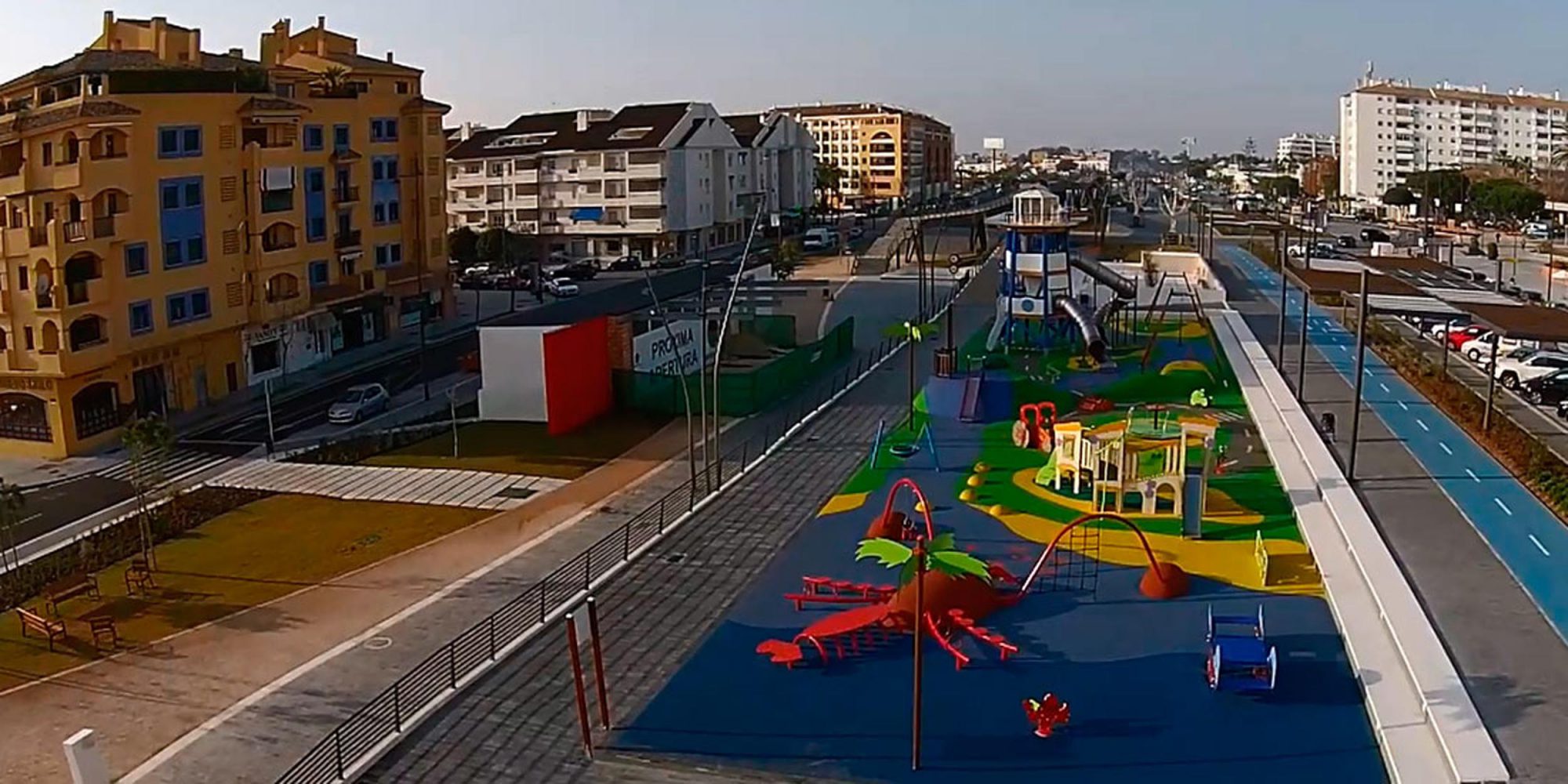 Other data
Housing type
Public. Infrastructure.
Description
Bulevar San Pedro Alcántara. Public Urban Park
Property - Promoter
Marbella Town Council
Location
A-7 San Pedro Alcántara Crossing. Marbella (Málaga Province).
Project Management
Mr. Antonio J. Mejías Collado – Highway, Canal and Port Engineer – Project Manager
Construction years
2013-2014
Budget
4.83 million euros
Customer Support
You can also write to us through our contact form.
Contact Form