Don Pepe – El Ancon Seafront Promenade
Public. Infrastructure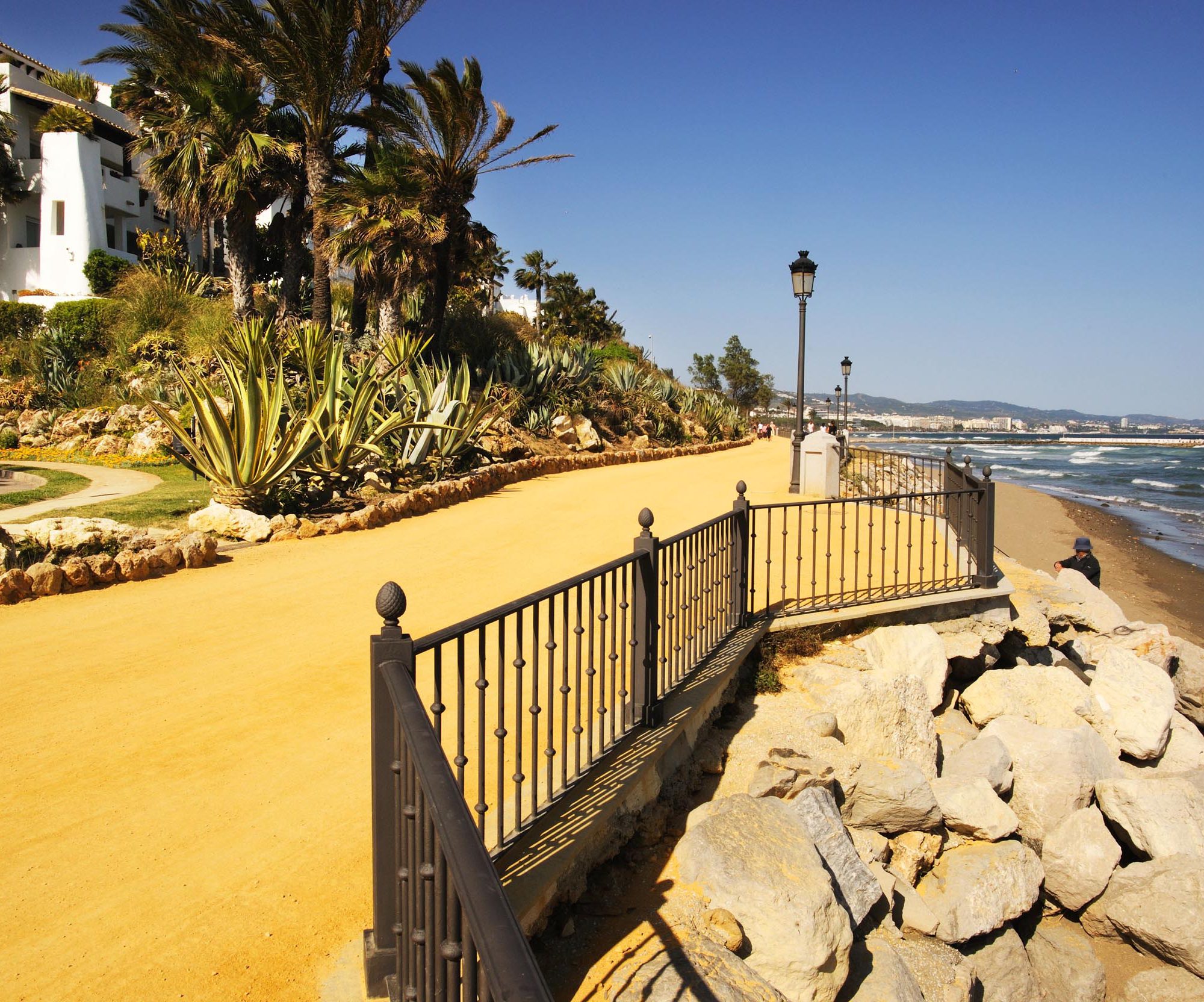 Comprehensive remodelling of the Marbella seafront promenade running between the Hotel Don Pepe and the El Ancón housing development. The total area acted upon is over 18,850 m². The main reason for action has been to improve the state of the current dirt surfacing, in great disrepair in some sections given the time elapsed since the previous action, renewing the surface of the pedestrian path on the basis of stabilised building sand with 10% lime to an average thickness of 15 cms across the whole width.
The public lighting and watering networks have been updated, by means of new ductwork, control panels, hydrants and fountains. The pathway's drainage and sewerage network has also been improved. The other major action consists of improving the current landscape gardening, with pruning of the palm trees and renovation of the landscaped area with the creation of 40 cm pebble walls and the planting of new species.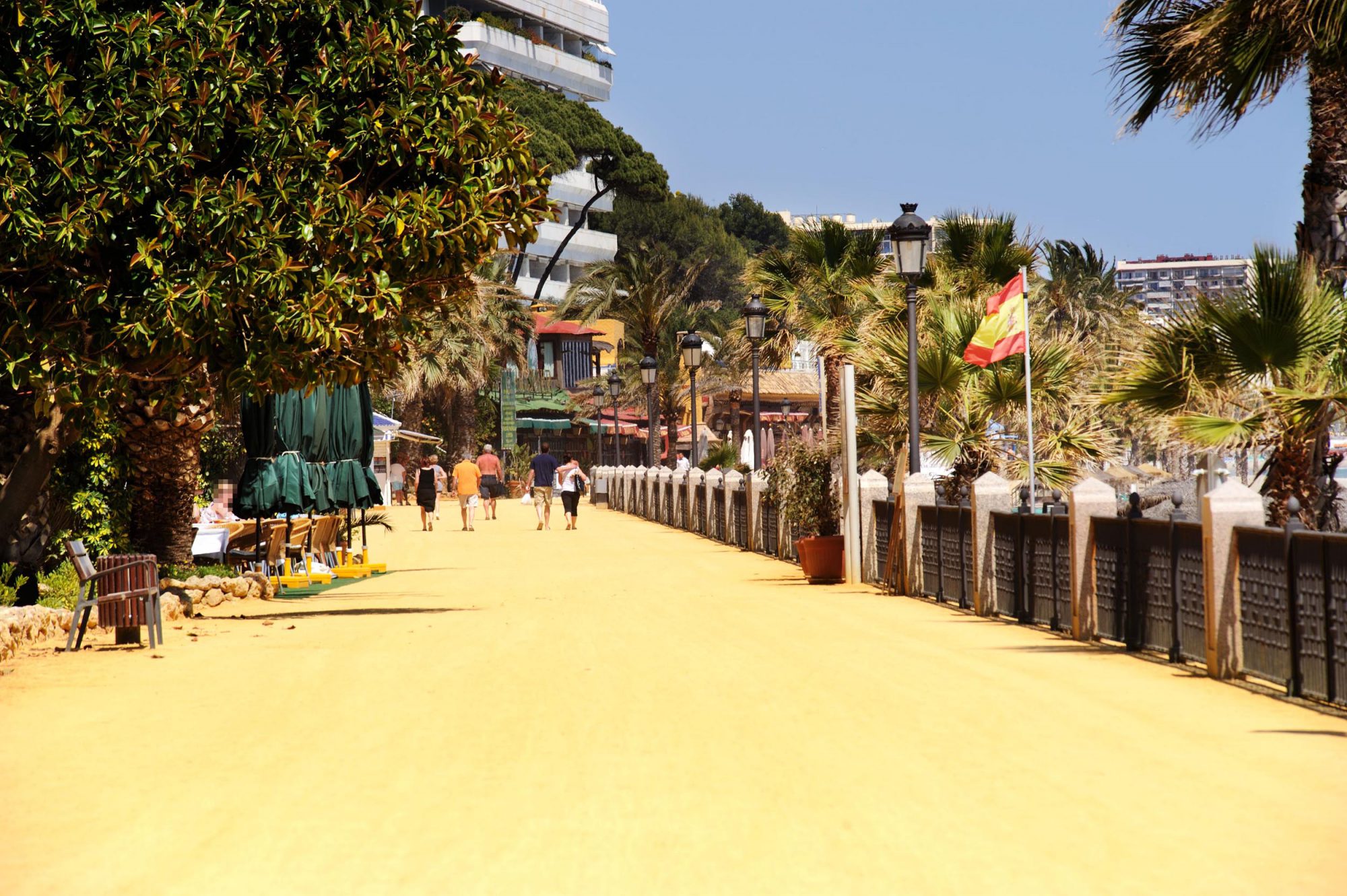 Other data
Housing type
Public. Infrastructure
Description
Seafront promenade
Property - Promoter
Marbella Town Council
Location
Section between the Hotel Don Pepe and the El Ancón Housing Development, Marbella.
Project Management
Mr Nicolás Aguado Arrabé – Architect – Project Manager
Budget
0.95 million euros
Customer Support
You can also write to us through our contact form.
Contact Form