Marbella Club Housing Development
Detached single family dwelling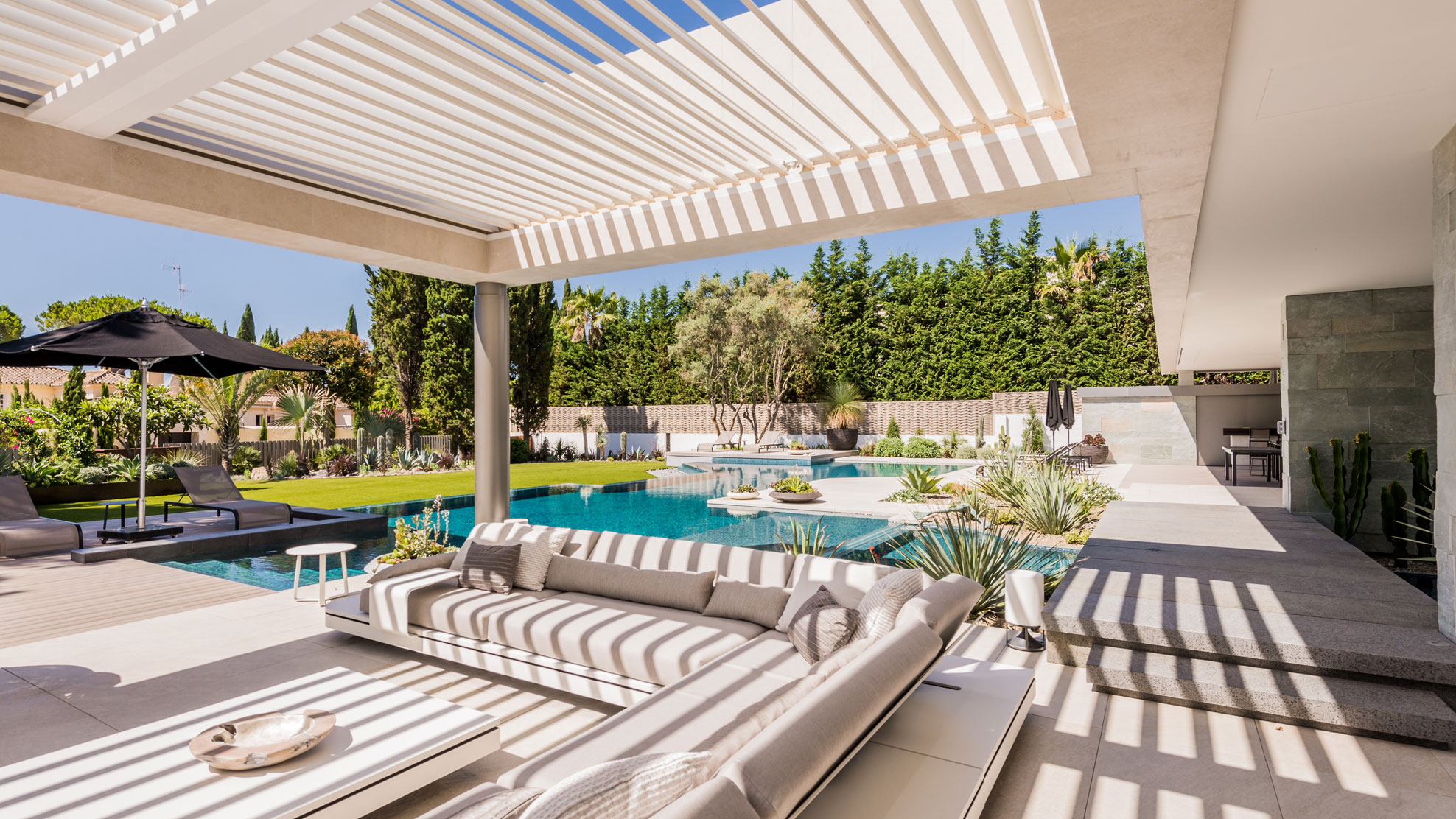 Single-family home with 2 floors and a basement, an outdoor pool measuring 140 m2 and a heated indoor pool measuring 60 m2. A comfortable property, thanks to its design and habitability.
Most notable is its large, panoramic-view aluminium carpentry, motorised and with a minimum profile, concealed behind the enclosure. Its carpentry and oak panelling, alongside its large-format porcelain flooring, fill the whole home with elegance and simplicity. These components are also all accompanied by spectacular LED lighting.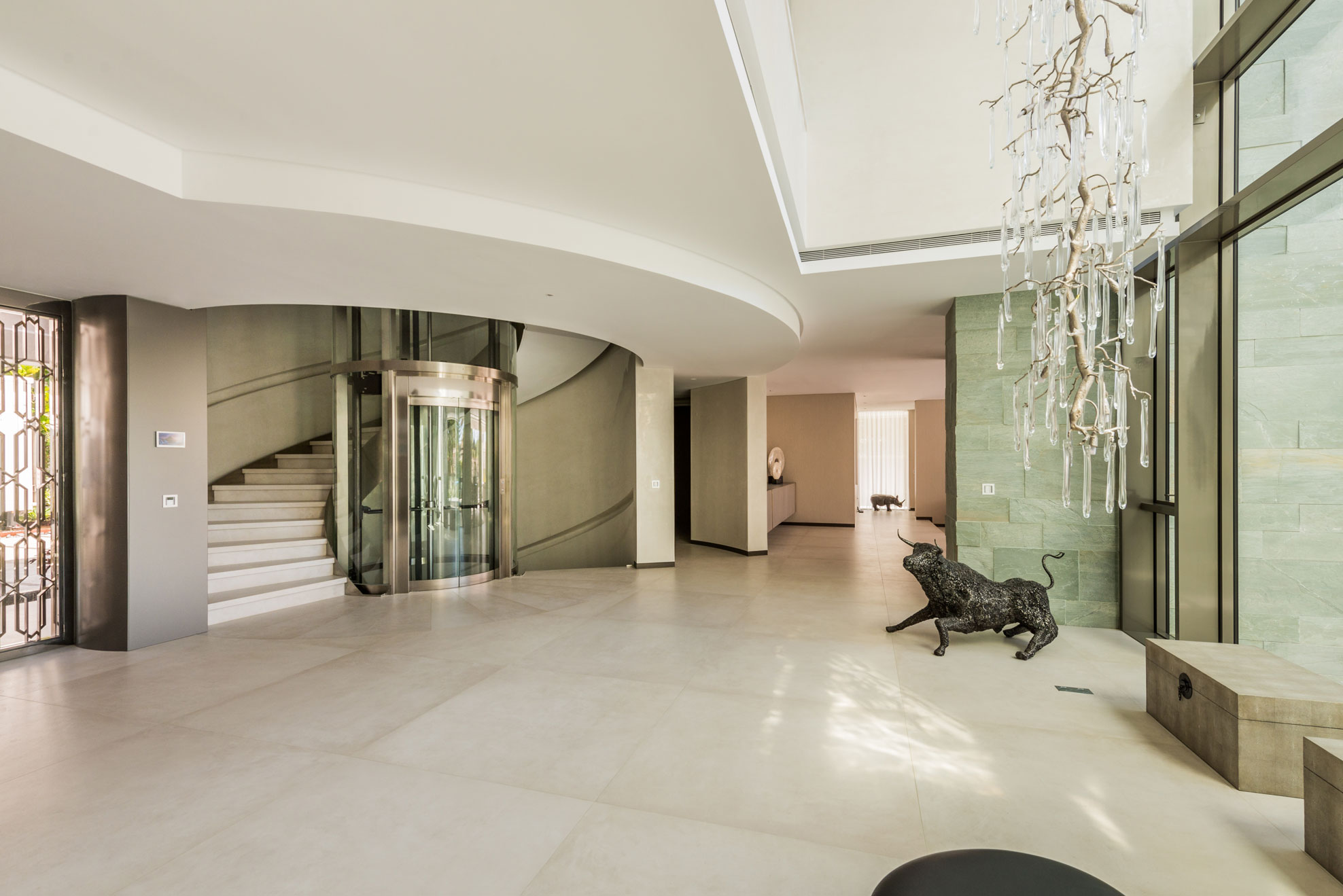 Other data
Housing type
Detached single family dwelling
Description
Single-family home in Marbella Club housing development, Marbella.
Property - Promoter
Private client
Location
Marbella Club housing development, (Marbella)
Project Management
Architect and Project Manager: Mr. Víctor Javier Sola Iglesias
Technical Architect and Construction Supervisor: Mr. Mariano Martínez Teruel
Construction years
2016 - 2017
Customer Support
You can also write to us through our contact form.
Contact Form